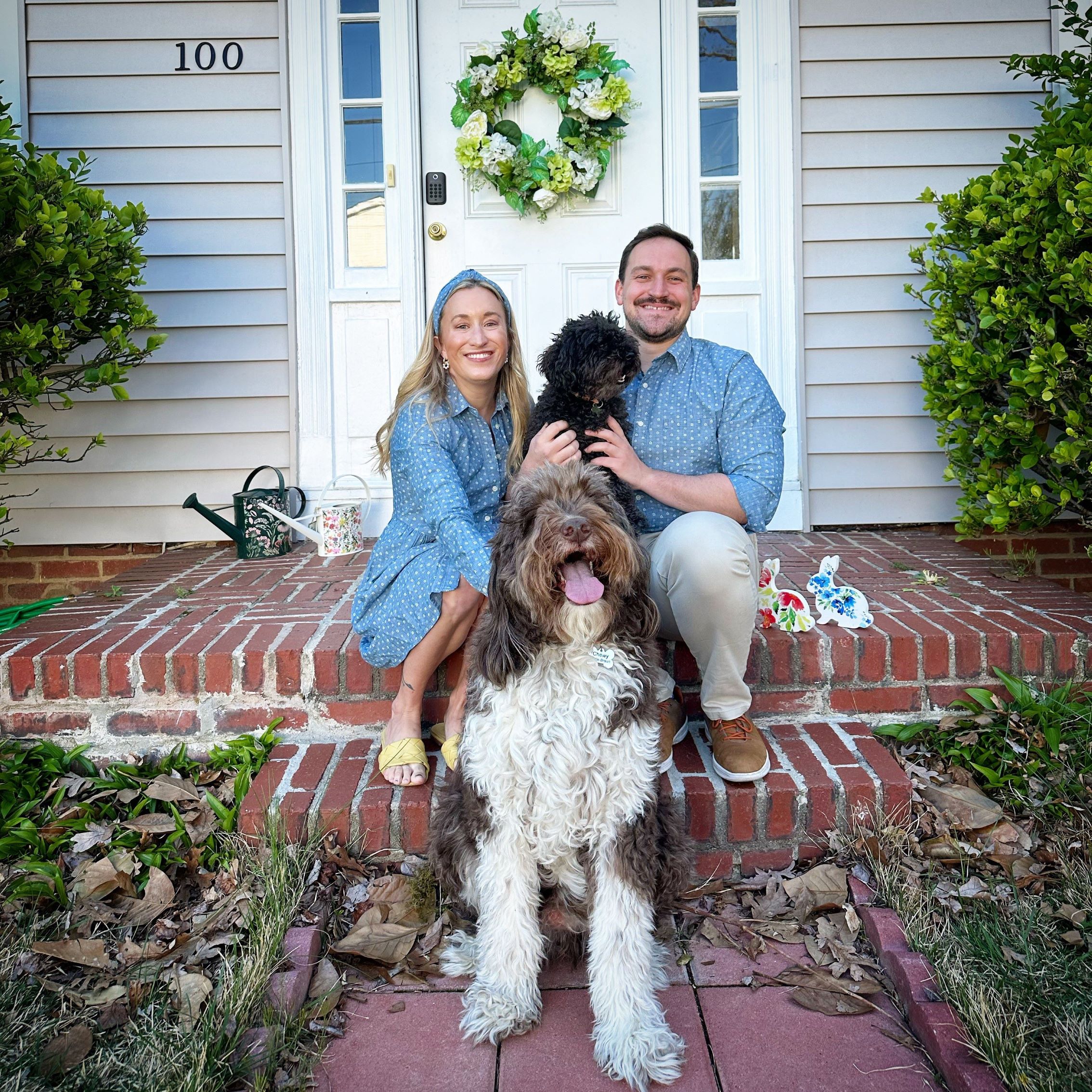 Daryl has helped our family purchase and sell multiple homes and every experience has been delightful. Recently, when we were ready to purchase our first house, I became ill and needed to have major surgery. Daryl and his team made buying a house the least stressful thing in our lives and we were so grateful to have a spacious home to return to from the hospital. Daryl isn't just a realtor, he is a dear friend and I cannot speak more highly of him.
Emily Suttle and Bobby Braun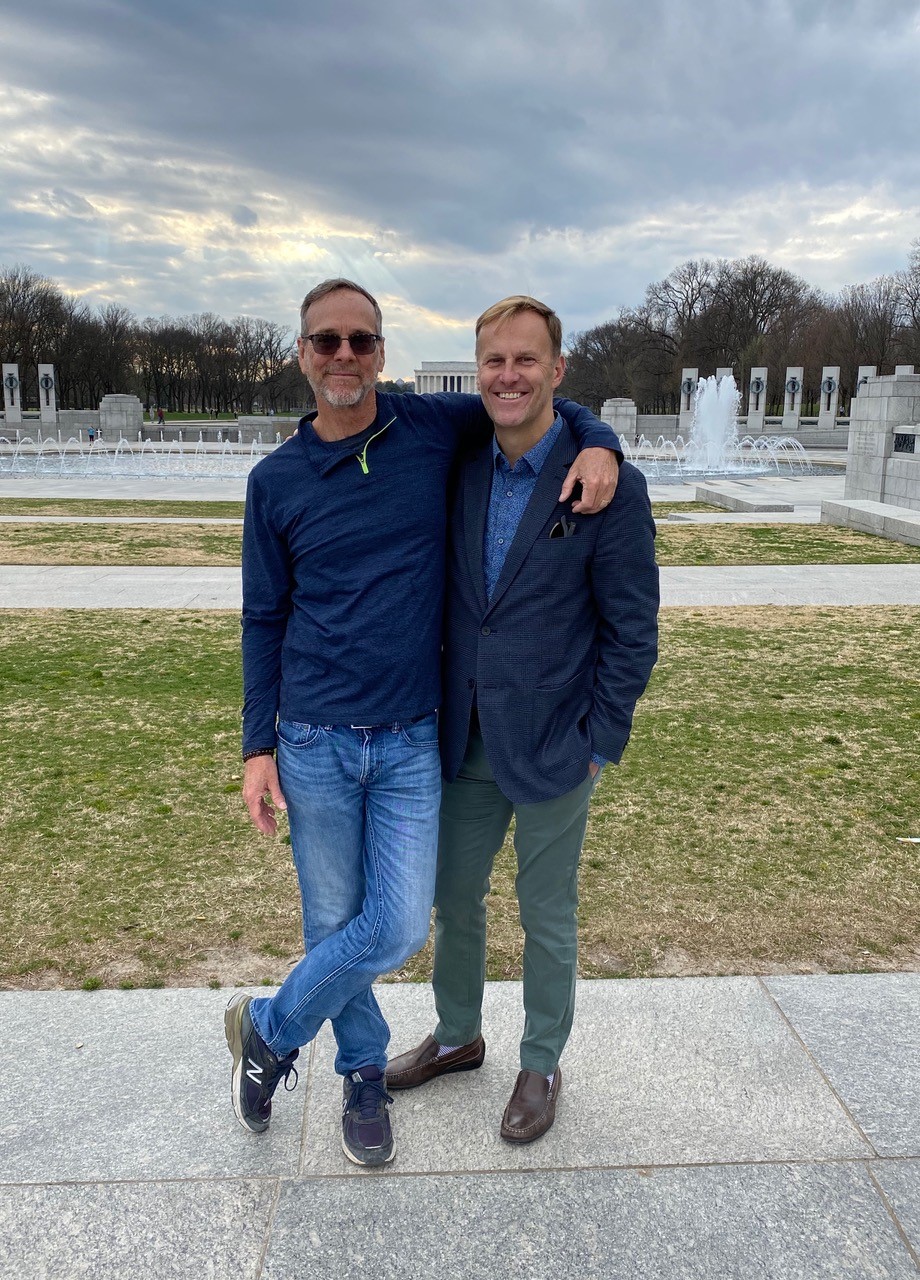 Working with Daryl Judy was well . . . to put it in a word . . . exhausting! He pushed us constantly, Clean up your house!, Clear debris!, Get this painted!, Get this fixed!, Work on the Landscaping!, Get rid of all your clutter! You may wonder why you put up with it . . . Well, in the end, he knows what he is doing and everything he tells you to do will get you the best sale possible and make you the most money on your home! Daryl Judy is one of the top Agents in the DMV and that is because he is direct and honest—if you listen to him and follow his recipe—you will walk away more satisfied than you could have ever imagined. Twelve offers later and "multiples" over asking is all you need to know! Would we use Daryl Judy again? . . . in a heartbeat!
Paul Tetreault and John Jeter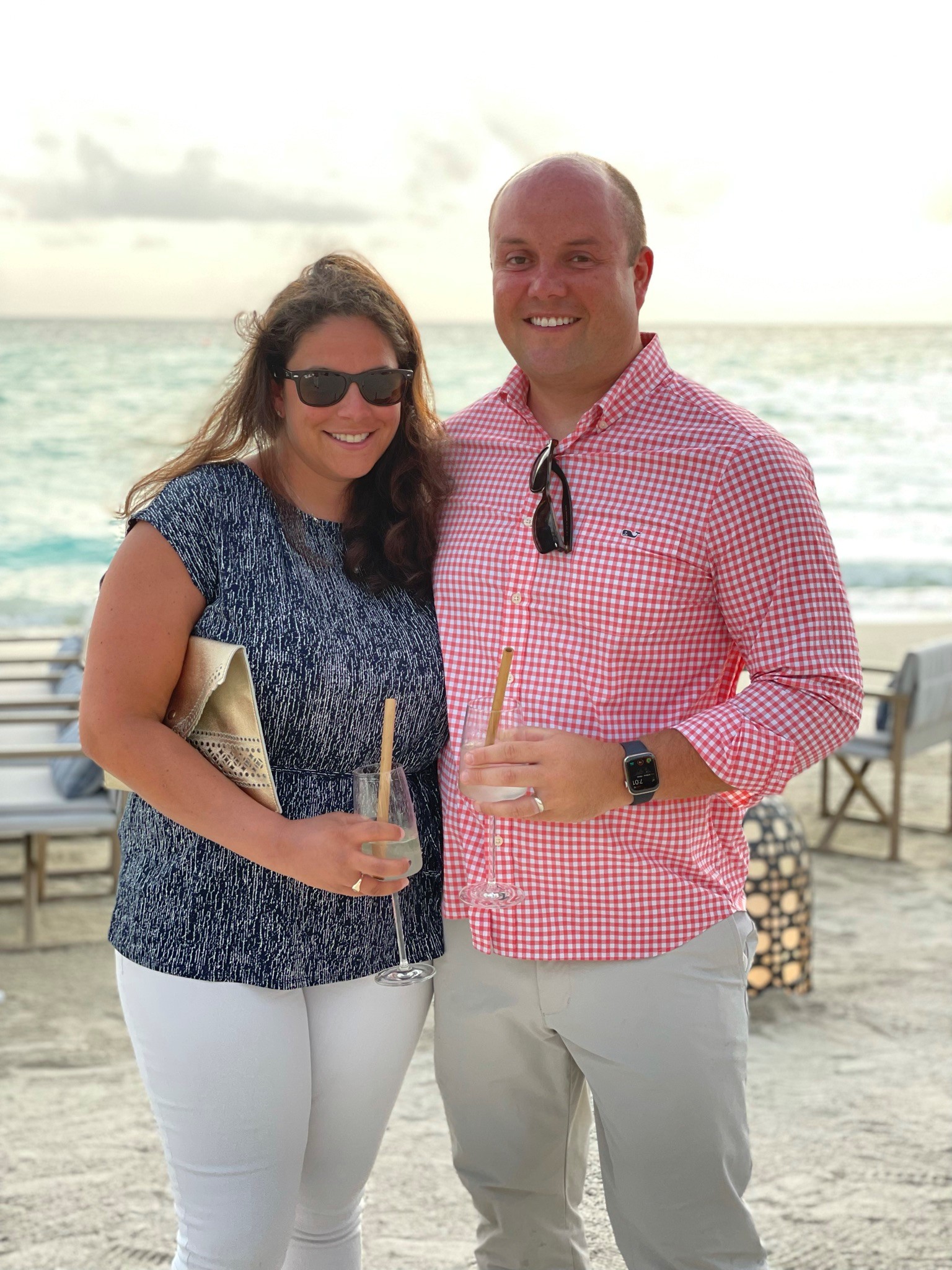 Daryl is quite simply the best in the business. He took us from a house under renovation to an executed contract in just over a month, and our sale set a record for Logan Circle houses of similar layout and style on our street—all in a tumultuous market with rising interest rates and supply chain issues. He and his team were incredibly proactive and responsive in getting our place ready to list. They assisted with construction while coordinating cosmetic updates, landscaping, and staging, and Daryl oversaw the project himself. Our Logan Circle home was transformed in record time, and our investment, as recommended and executed by Daryl, allowed us to get top dollar. We greatly appreciated his guidance and insights and would highly recommend him. He exceeded every expectation. We truly can't believe how smoothly the process went for us.
Ridge and Kathleen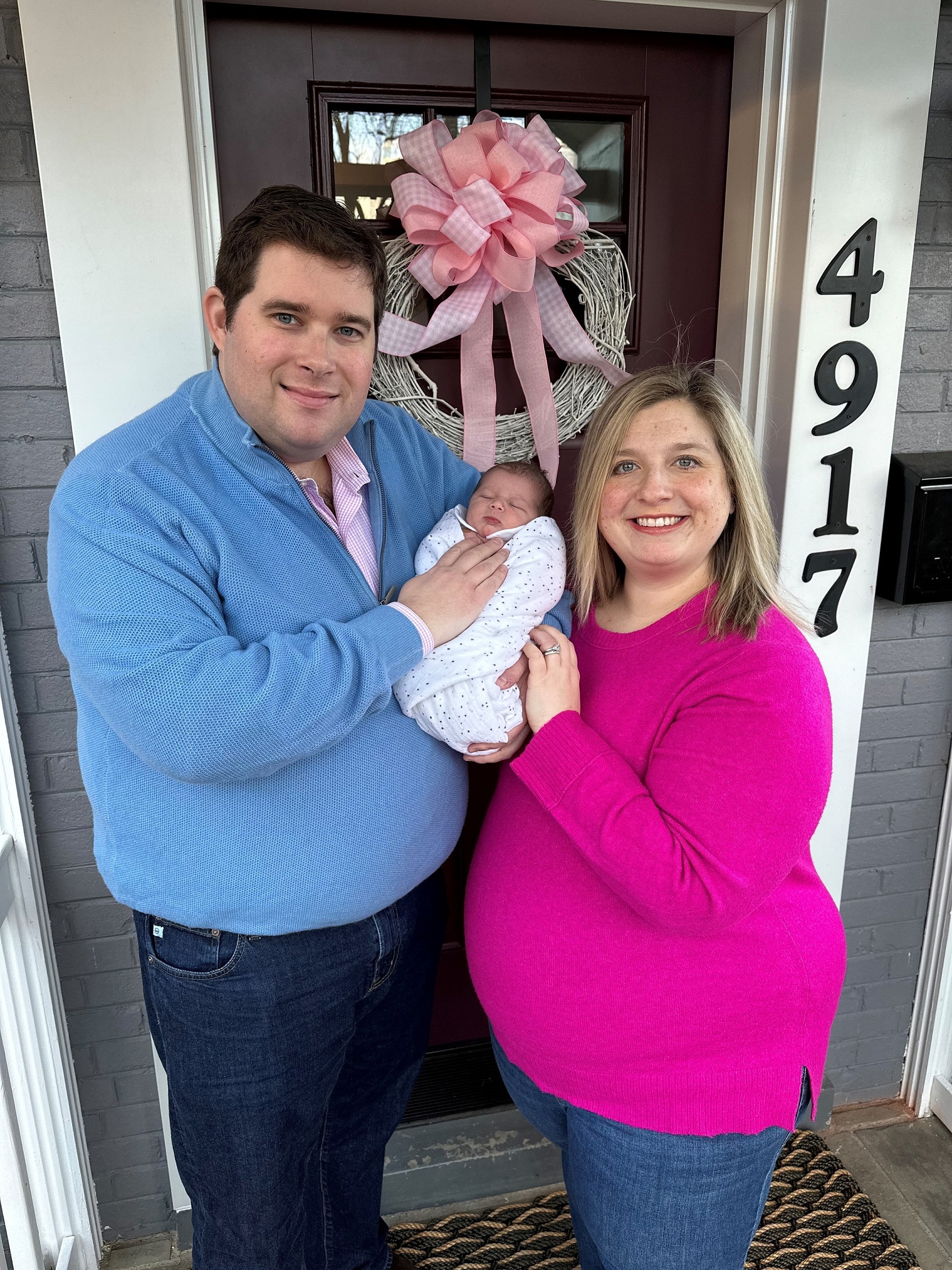 As first time home buyers in a rapidly changing market, Daryl gave us the confidence to quickly make an offer on one of the first few houses we saw. He talked us through each step of the process, the pros and cons of different strategies, and some things to consider about the house and the neighborhood. He was also able to work to help us to make the offer quickly, given we saw the home after the open house was already underway. When it turned out that our bid was the winner, Daryl talked us through the escalation and closing process as well. He and Yamile were able to recommend movers, painters, plumbers, and insurance specialists. His knowledge of the local market was a real advantage to us at every step of the way! We won't hesitate to work with Daryl in the future and recommend him to our friends.
Alexander and Sarah Merritt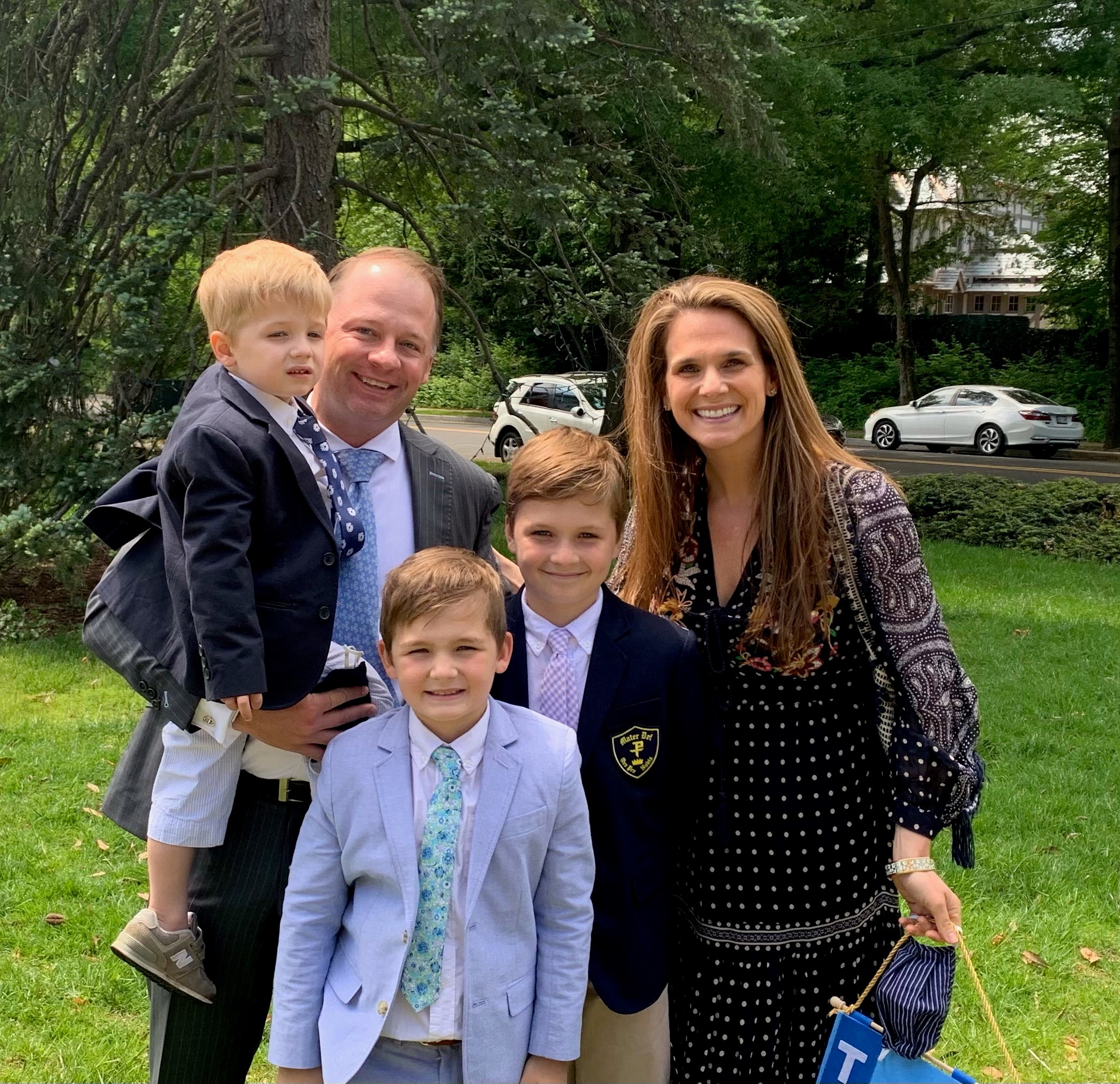 When the time came to sell our home in Chevy Chase MD, Daryl was our only phone call. Daryl was beyond respectful of our need for privacy and set a strategy to make sure our property was sold quickly at the asking price he recommended. We were so impressed with Daryl's network and his ability to get our home under contract in a matter of days at full asking price and without contingencies. Having the right broker who knows the temperature of the market as well as what will speak to a very specific pool of buyers (in our case) is invaluable. The attention to detail around every aspect of the marketing of our home was phenomenal. We will ALWAYS recommend Daryl Judy and his team. He was patient with our needs, and executed like an absolute machine on our behalf…..not to mention he's a pleasure to work with and sets the bar for professionalism. THANK YOU DARYL for always being you!
The Howard Family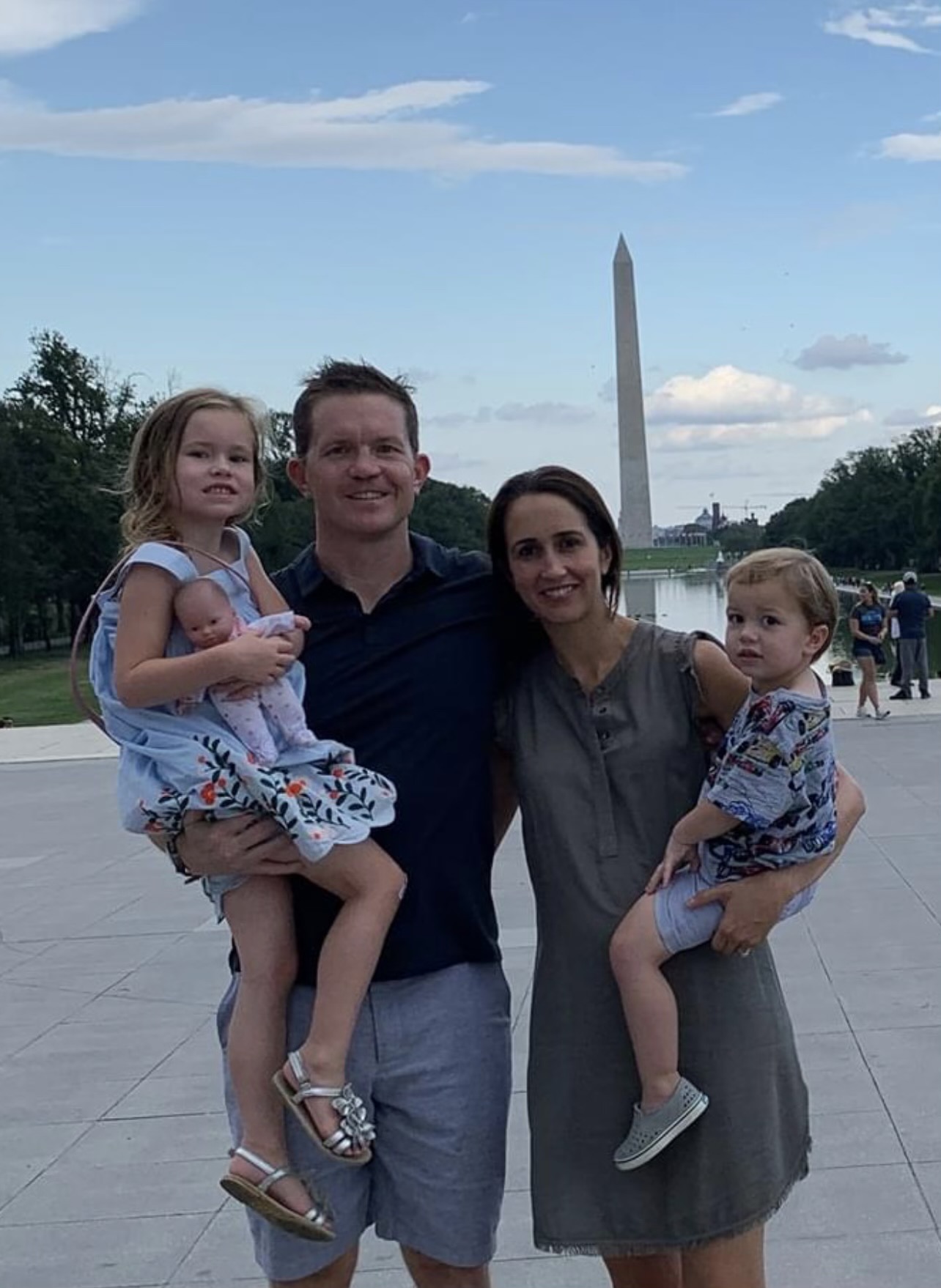 I honestly cannot imagine having to navigate the purchase of my first home without the invaluable assistance of Daryl Judy. From the outset of my dealings with him, Daryl displayed an uncanny knowledge of the D.C. market, and applied that knowledge to help meet my needs. He educated me on the importance of the purchase, i.e., that I was making a thoughtful investment, financially and personally, as opposed to just buying a piece of property. Without question, throughout my dealings with him, Daryl worked extremely hard to help find me an affordable property that I loved. Even now long after the closing, he continues to offer insight, helping me locate anything from good local restaurant options to reputable landscape companies. His energy and professionalism is atypical in today's world, and I would recommend him to anyone.
Ben Curtis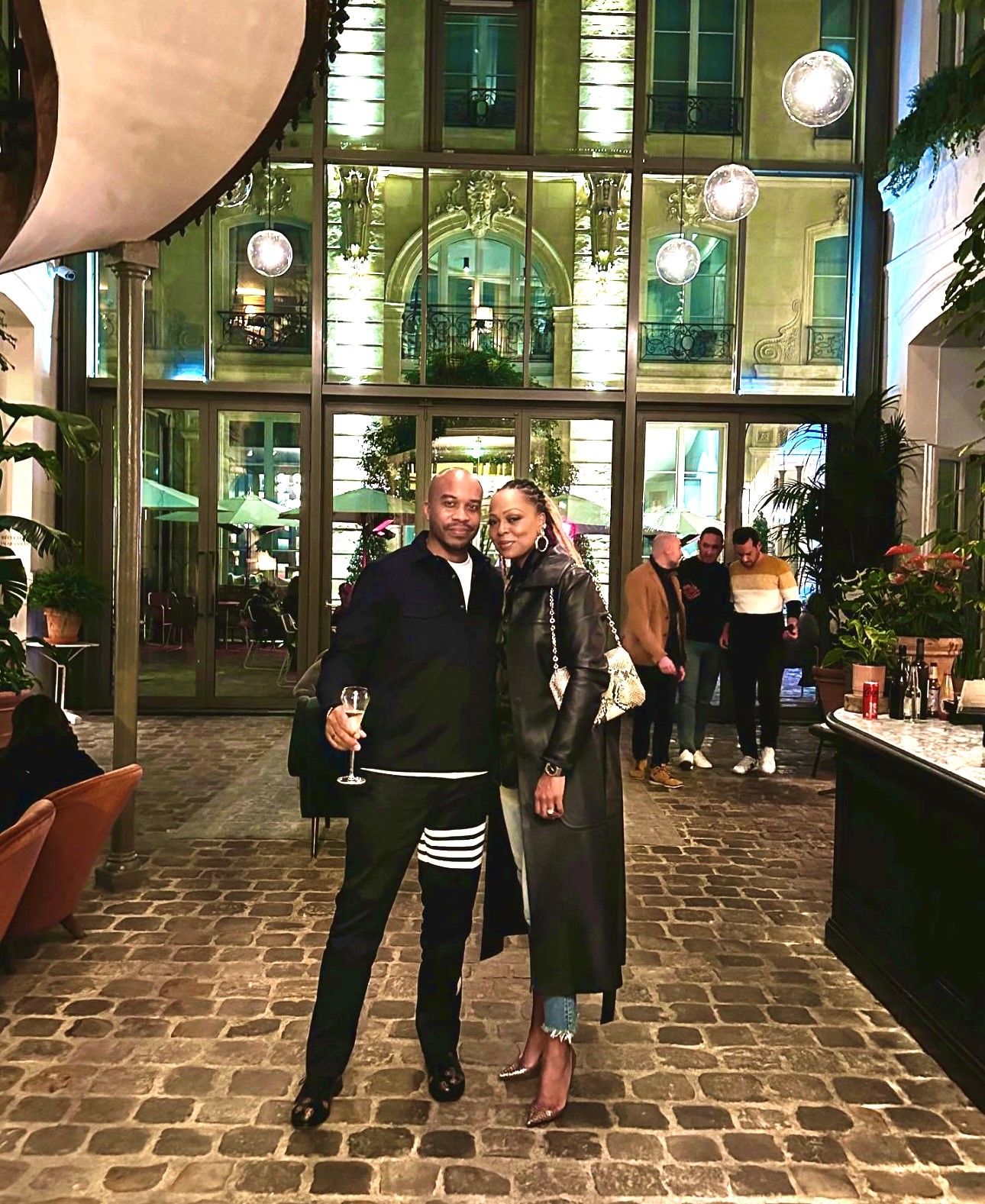 We worked with Daryl to sell our long-time home as well as to buy a new one - both in DC. End to end, the experience was outstanding. While there were many things to consider as we made plans for our move, the most important one to us was aligning with a real estate partner we could trust. We were blessed with that and more in our work with Daryl. With every step, he was professional and knowledgeable -- all of his recommendations were on point and proved to be the best for what we were seeking. He's a true service professional who delivers on his promises. We are now proud owners of a gorgeous home in a lovely community. A sincere, heart-felt thanks to Daryl for helping us to our best chapter yet!
Stephanie and Rustin Moore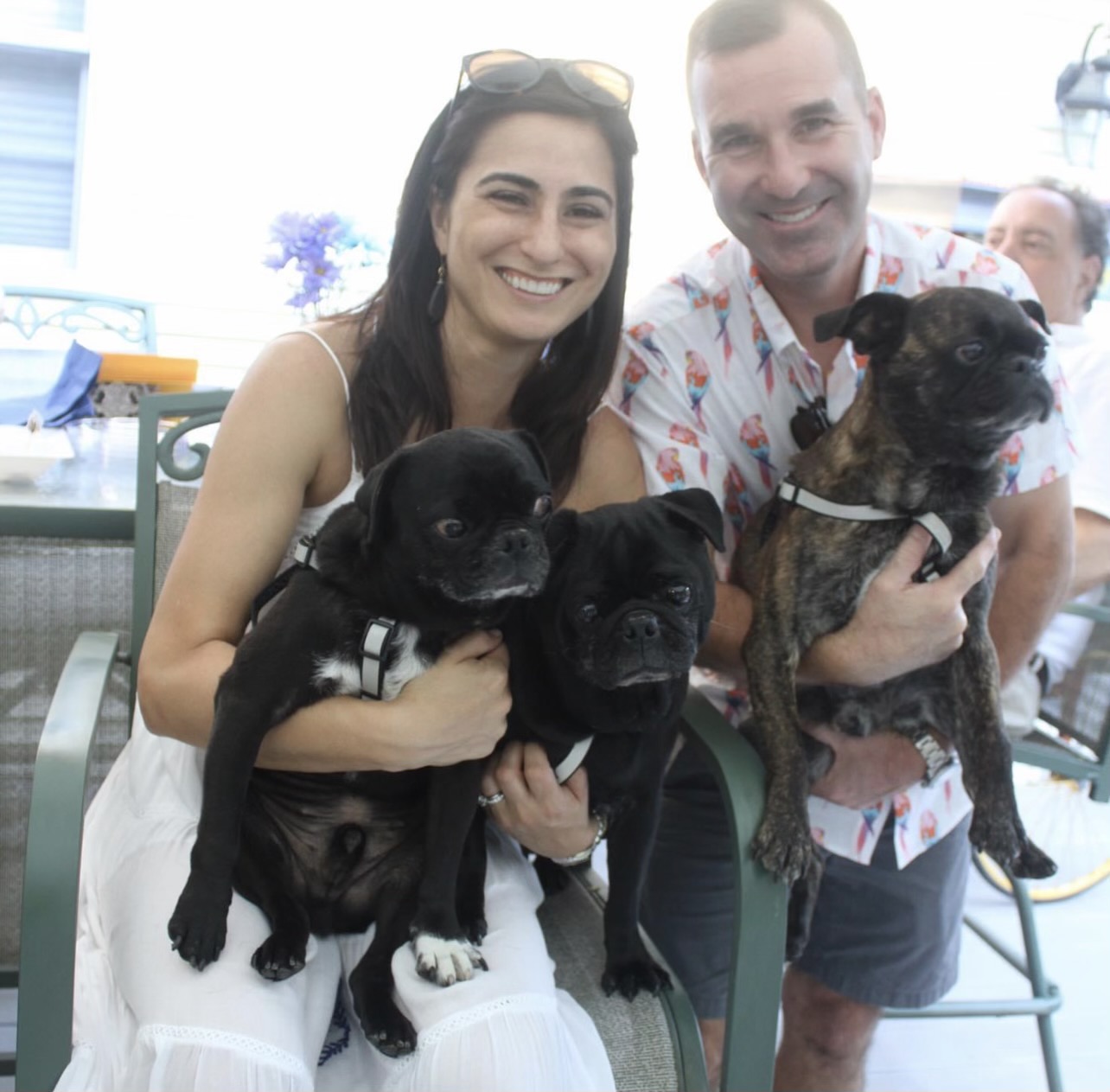 My husband and I had the pleasure of selling and buying with Daryl in 2010. He is an outstanding real estate agent who helped us reach our end goals by effectively navigating a challenging real estate market. We would definitely work with Daryl again in the future and highly recommend him to our friends and family.
Anita Puri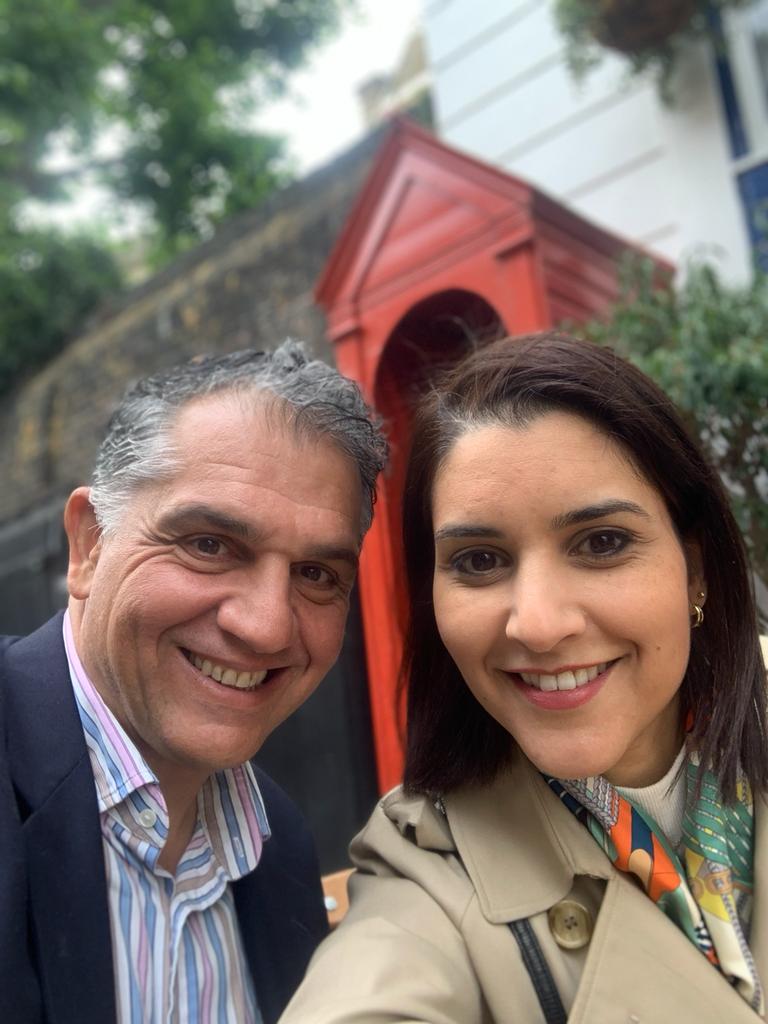 Daryl assisted us in the oddest of circumstances. Due to overseas commitments, had to look for, consider, and buy a house entirely while abroad. Daryl and his team were able to assist in every aspect of the purchase…from understanding our needs, considering the walk throughs via remote means, arranging inspections, dealing with negotiations, and even addressing closing, all while Daryl is in DC and we were in a war zone. We literally couldn't be happier with the service/support, and would recommend Daryl and his team to anyone without a single reservation. Our trust in Daryl is absolute.
Gianni and Zena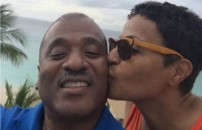 We are absolutely delighted to share our experience with Washington Fine Properties. What made this such a satisfying and stress-free experience was working with our real estate broker, Daryl Judy, whom we found to be extremely competent and totally effective in every aspect of this transaction. He operated with absolute integrity. When he said he was going to do something, he did it and in the time frame that he projected. In fact, on many occasions, he delivered beyond our expectations! He always made us feel comfortable and that we were in good hands. This efficiency was augmented with the excellent assistance of Virginia Pommerening, Operations Manager for WFP. She was always able to answer our questions or get those answers for us promptly. Our transaction was selling an estate property which comes with its inherent complications, but our process went as smooth as silk. Our property had multiple offers and had a buyer within one week of posting! WFP and Daryl Judy were recommended to us and we will not hesitate to recommend them to anyone! Believe it or not, the experience we had felt like fun...and did we say stress-free? Indeed!
Carmen and Patrick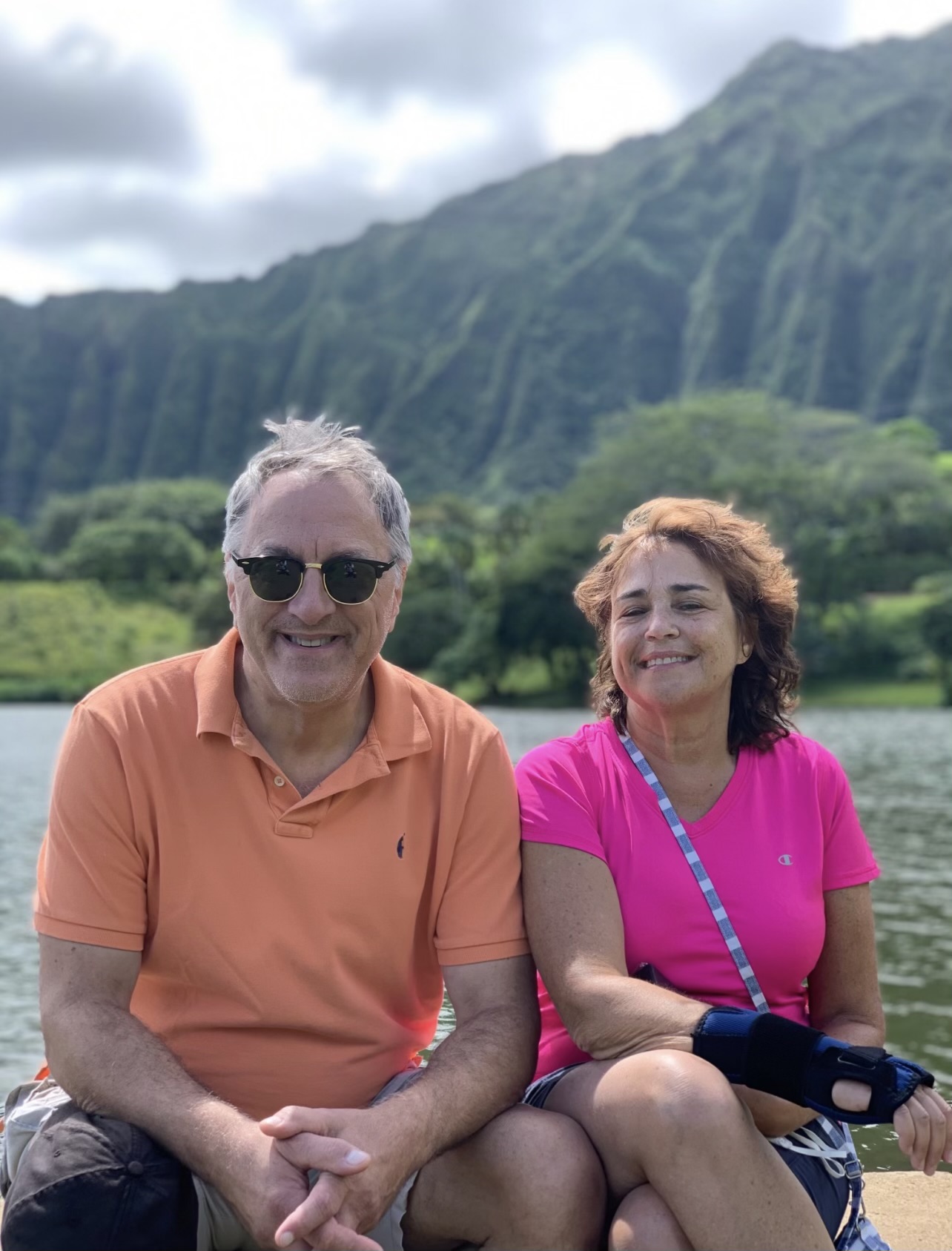 Daryl Judy delivers. He had an incredible eye for how to prepare a house for sale. He has a calm manner which reflects his knowledge, confidence and attentiveness to detail. He earns his reputation and both meets and exceed expectations. We always got an honest, straight answer. His recommendations on outside contractors were spot on. We felt from the beginning that we were in good hands.
Gary and Tara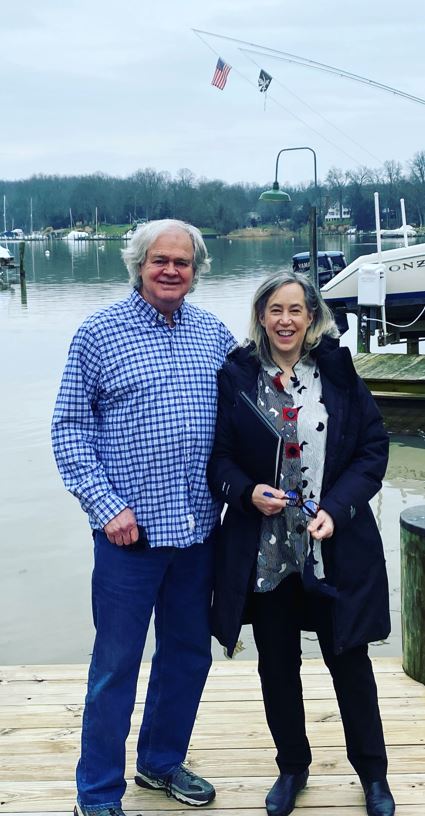 Daryl recently helped us acquire a "dream" property on the Bay in Annapolis and sold our Shaw townhouse at the full asking price (in 4 days!). Many of Daryl's clients have written about how easy he is to work with and the personal service that he brings to his clients. All true. But the best reason to work with Daryl - he's just smarter than most. We've used him now in 4 transactions over the past few years. For us this has meant that we were able to avoid a possible competing offer that could have raised the price of a house we wanted to buy, he included contract conditions that enhanced certainty on the sale of our home and that avoided last minute haggling with buyers, and in one sale, he was able to generate a sight-unseen full price offer based on the respect fellow area agents have for him and the quality of his listings. It's a negotiation - you want the best agent on your team.
Mary Brown & Roger McClung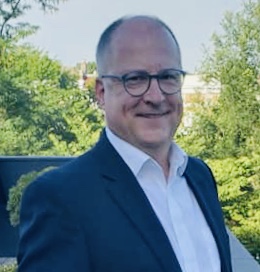 One of my best decisions this year was working with Daryl Judy to list my property in DC. After one year of being a landlord, I thought the time was right to sell my condo. I discussed my options with Daryl, and he immediately helped me come up with a plan of action. It was Daryl's honesty and directness that motivated me to move forward with him and never look back.With Daryl came his amazing WFP team as well as close coordination with contractors, staging, etc.. The property was ready for market within a month, and there were multiple offers after the open house. Daryl and team were efficient and kept me in the loop all along the way through settlement. What started out being a stressful decision for me to make turned out to be an incredibly positive and wonderful experience — thanks to Daryl Judy.
Stewart Waller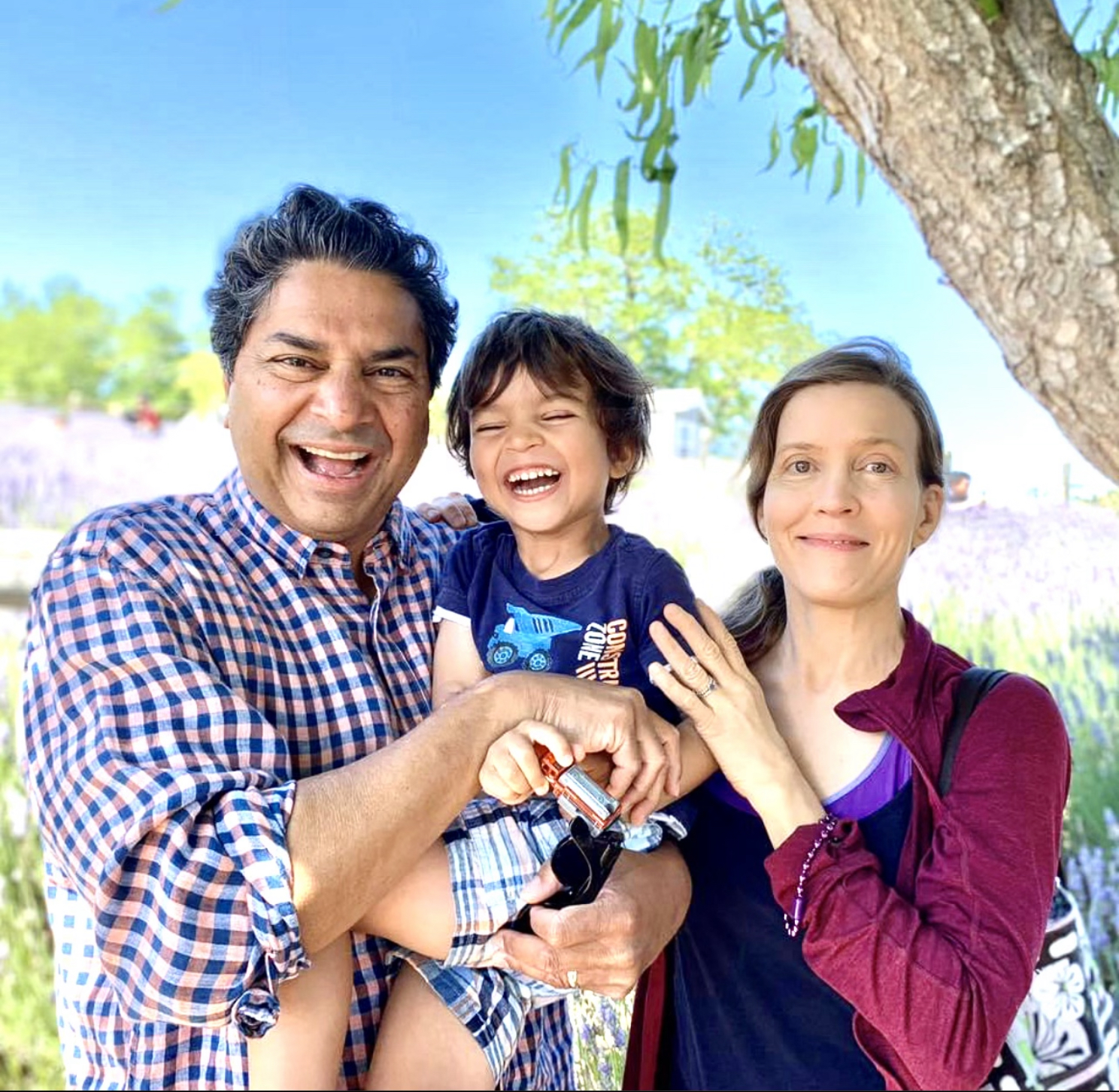 Daryl Judy's strategy works! Daryl helped us sell our condo in this tough real estate market. It was amazing; one day after the open house we had offers! and closed just a few weeks later. What is most amazing is that in our condominium community nothing had sold in over a year, we were concerned because many condos just sat on the market. Daryl evaluated our situation, presented a strategy and we were happy to be in such good hands. We strongly believe that the reason our sale was so successful and speedy was because we followed all of Daryl's recommendations. His strategy was to complete all the repairs and electrical work, update the fixtures, and re-paint the entire condo a soft neutral color prior to the open house. The last and possibly the most important step was hiring a professional stager to turn our empty condo into something beautiful and sophisticated. It looked so nice right before the open house, that we were joking we wanted to move back in! Daryl's methodology for selling houses in this tough market works!
Rajan Eapen and Sarah Rasmussen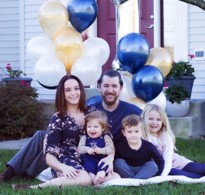 Working with Daryl and his team was truly a dream. They made the process so easy and efficient, every detail was taken care of and quickly. They knew all the right questions to ask and presented options when there was more than one answer. Our unit sold without delay due to the recommendations provided by the team before we listed. Will definitely be using WFP in the future!
Patrick, Alanna, Taylor, Charlie & Harry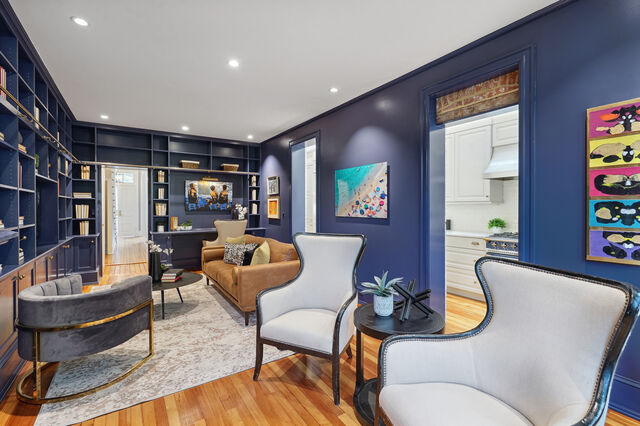 Daryl Judy helped us buy and sell a house this Spring and Summer (2023). On the buy side, he did a fantastic job familiarizing us with the market. He got to understand our preferences in homes and knew of homes that would be coming on the market soon - which allowed us to get a head start both on deciding if we were ready to commit to a particular house, and on our offer strategies. He also introduced us to our eventual lender, which proved invaluable. In the end, we wound up putting in precisely one offer on our "forever" home - which we won out over two other bidders. This fantastic outcome was all due to Daryl's expert advice on an offer strategy.

On the sell side, Daryl exceeded our expectations on the home sale. He coached us through an effective pricing and marketing strategy (including staging). Through his own efforts on social media - including his connections to various real estate influencers who follow him - our home went viral online. We had 85 potential buyers come through one three-hour open house followed quickly by a multiple-offer situation. In the end, our home went into contract a mere 6 days after it listed – selling for nearly 15% over asking. We were pleased with how things turned out on their own terms - but even more so knowing that houses in our immediate neighborhood that had almost identical bedroom, bathroom, and square foot statistics either sat on the market unsold or listed for less (and sold for less than asking). Clearly, a big part of the reason that we were so successful was Daryl's expert knowledge of the market: timing, pricing, and marketing. We're truly grateful for Daryl's partnership and insights going through both the buying and selling process.
Stewart and Victoria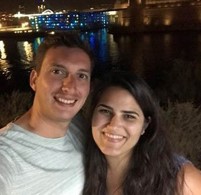 My husband and I have both bought and sold a house with Daryl and his team and I would 100% recommend them to any buyer/seller in the DMV area. Daryl is extremely knowledgeable of the market, the various neighborhoods within DC and he and his team are always super responsive! With both transactions, I felt taken care of and things went extremely smoothly from beginning to end.
Stefania Di Mauro-Nava and Floris Chabert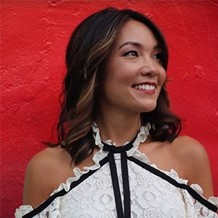 Working with Daryl is a total dream! I had the pleasure of working with Daryl on both buying and selling. In terms of buying, Daryl knew exactly what neighborhoods would match my lifestyle and steered me away from sub-par construction and renovations. When I sold the property, again, Daryl's recommendations on what needed to be done to get it sold quickly at the price I wanted were spot-on. Not only that but he's really well connected to a great team of people who help get projects finished on-time and on-budget! The place sold above ask in about two weeks, exceeding my expectations. On top of it all, Daryl is a great joy to work with. He's incredibly hard-working, reliable, kind, and funny
Stacey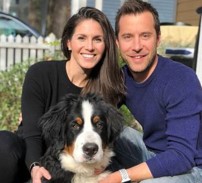 Daryl gave us crucial advice to guide us through the purchase of our first home. He was always quick to respond to our questions, not to mention fun and easy to work with and patient with the overwhelming number of questions that we had as first-time buyers. Once we had narrowed down our search, Daryl came to the various homes with us and consulted us on the pro's and con's of each location and ultimately helped us make the right decision for our unique situation. His support didn't even stop at helping us pick the right home, he also negotiated a great deal with the seller, and then helped set us up with various suppliers to ensure a smooth inspection, moving and even future renovation work.
Michael and Kristin Longe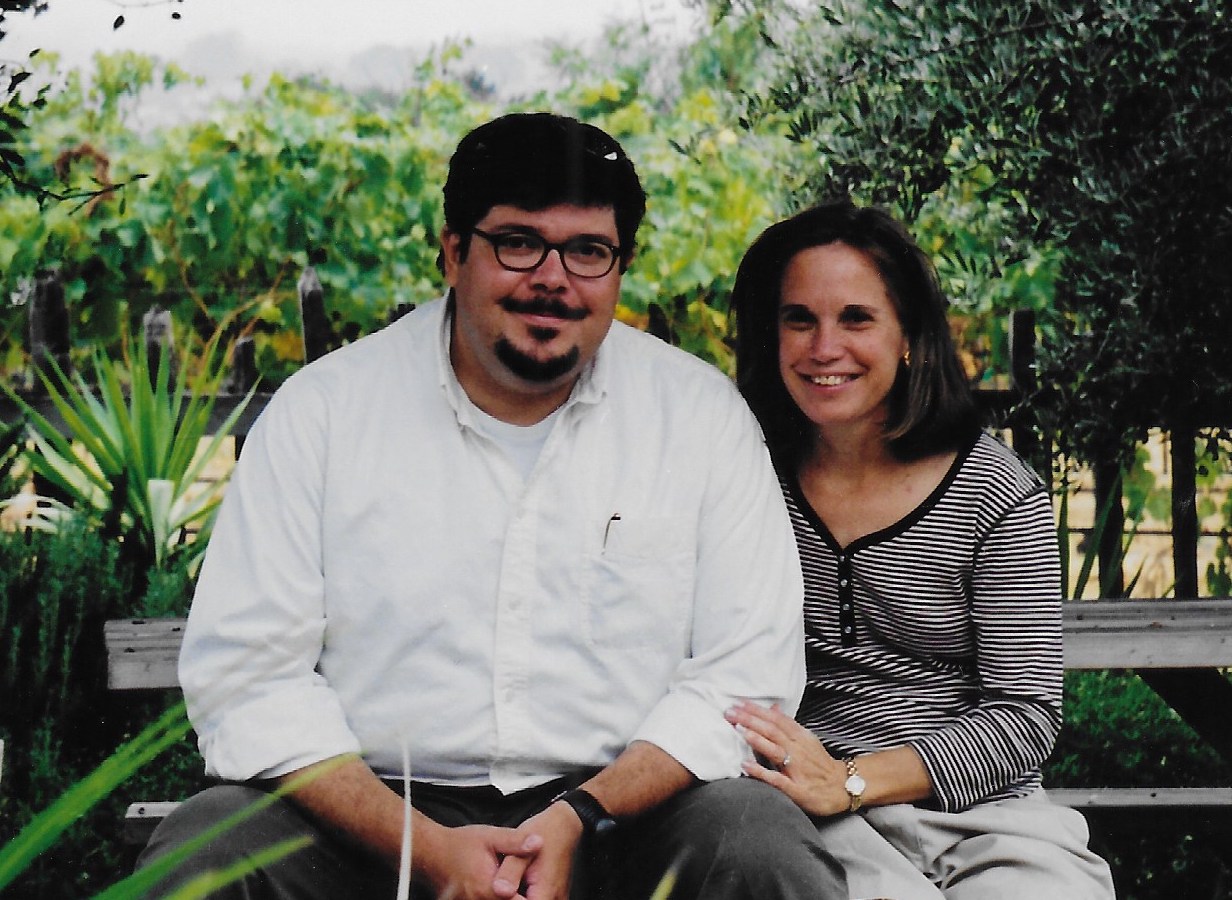 It took 24 hours to let the house contract sink in and I'm ecstatic! I really had trouble digesting the news until now. It didn't even seem real. It's amazing! Almost $200K over list price; a contract without contingencies; virtually no hassle for us and in only a week! All the contacts Daryl provided along the way made all the aspects of moving easy. He's amazing. He promised the moon and he delivered. A million thanks!
Mary Kappus and Jay Brown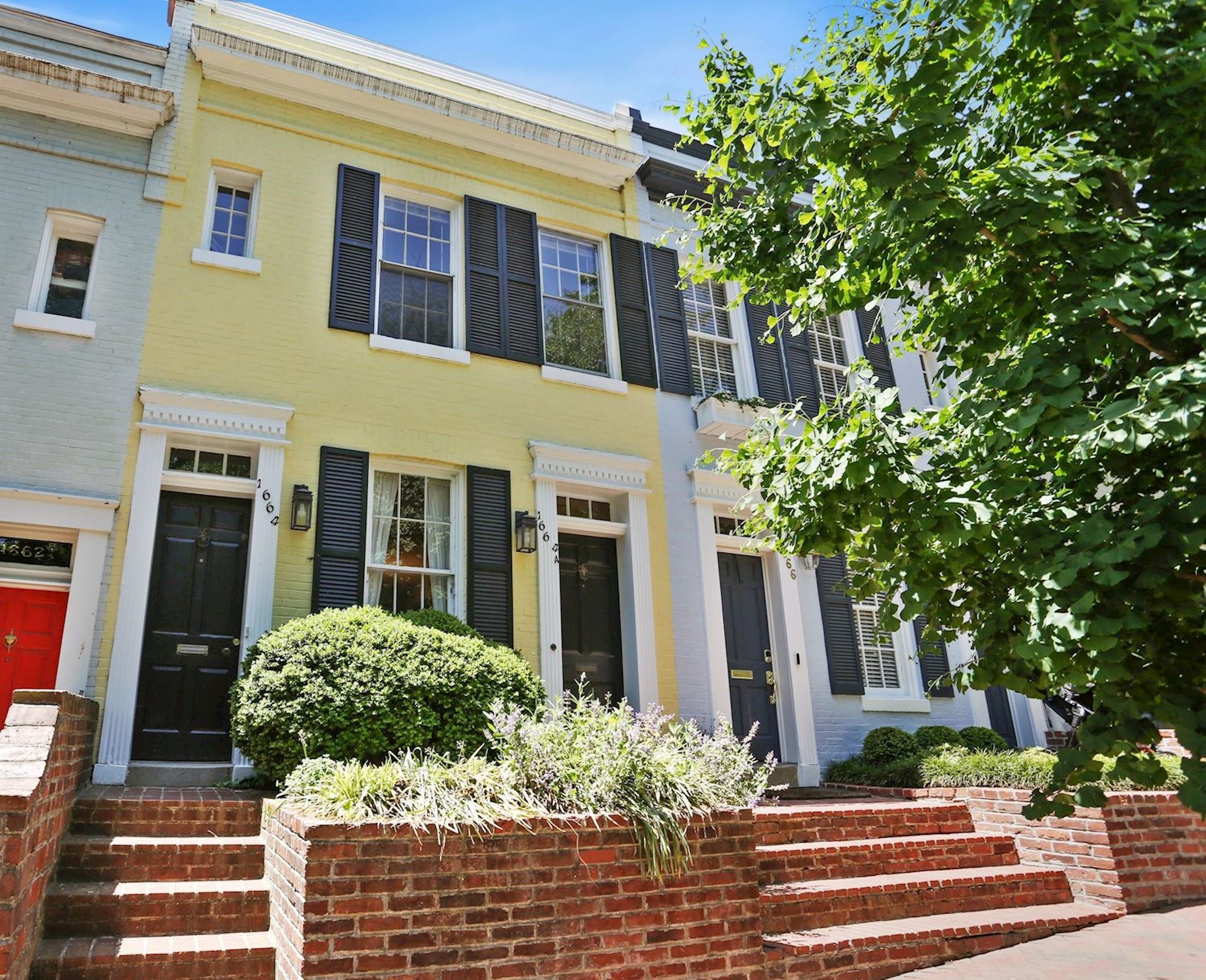 Daryl and his team were great. They made selling my occupied two-unit rental property at the height of the pandemic seem like a piece of cake. Not only did they understand the complexities of local regulations regarding the sale of rental properties. They also made the process as easy as possible for both me and my tenants. I highly recommend them.
Ann Schnare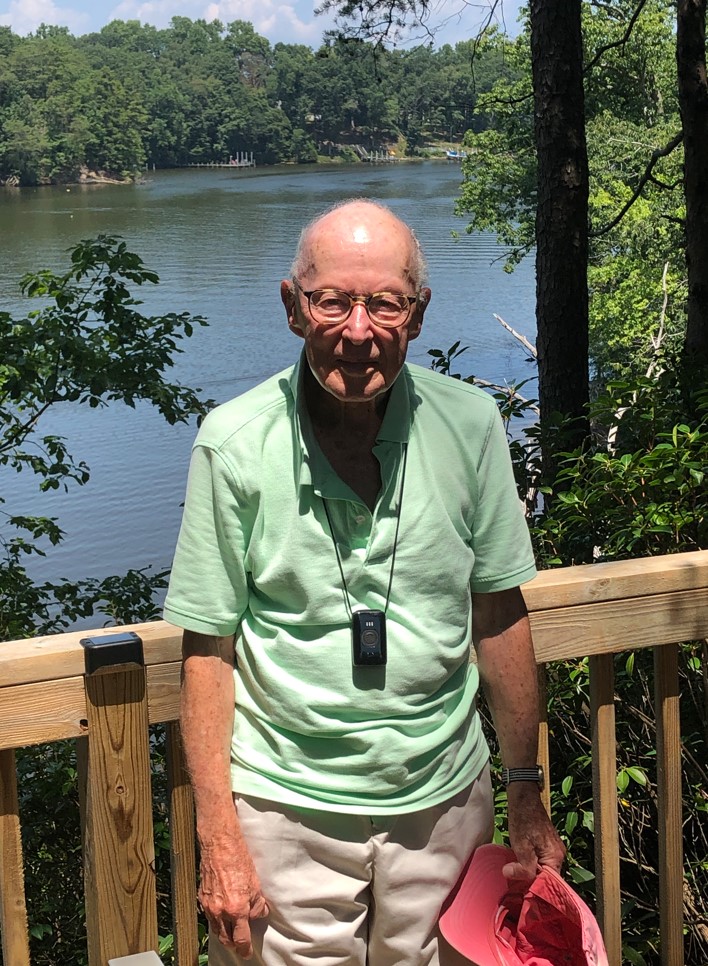 I am so thankful for Daryl Judy and his skilled team at WFP for their recent assistance in selling a coop owned by an elderly friend whose affairs I manage. Al is in his 90s, his husband had passed away several years ago, and he bravely made the decision for himself to move into a supported living environment. But once he made that decision, goodness, he wanted it to happen yesterday! Daryl and his team immediately sprang into action, getting the place staged, photographed, on the market, and sold in barely a month's time. When buyers came in to try and make an offer before he was accepting contracts, Daryl rejected those efforts, understanding how important it was that the process be competitive and Al realize all the money he could to pay for his future care. I was grateful for Daryl's compassionate help as he assisted me in explaining the sales process to Al, closing a great deal with challenging sellers, and even bringing in team members to assist in clearing out some of the coop contents. With Daryl's support, Al is now happy and safe in his new home!
Edwin Graves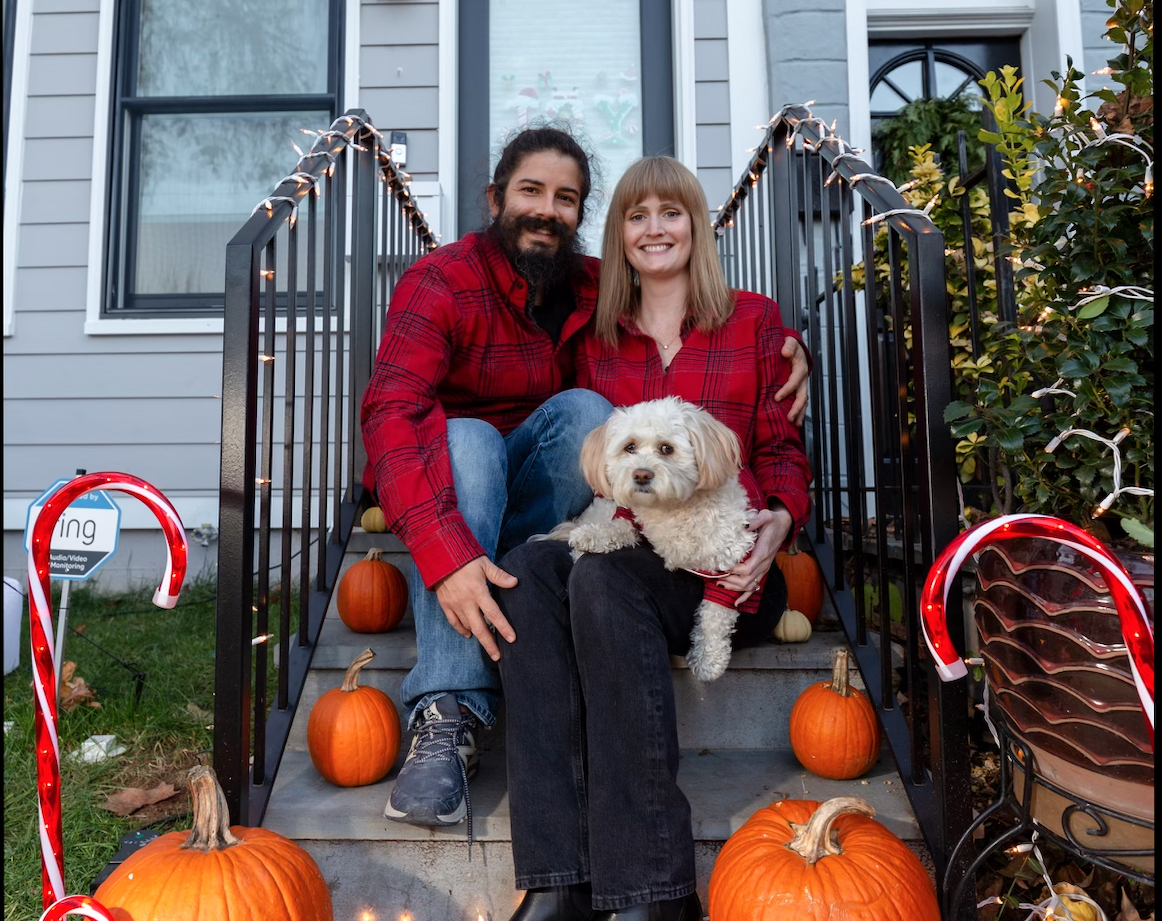 We started looking for a home even before we made our cross-country move back to DC from the West Coast, and I already knew we would be in good hands with Daryl. Daryl sold my parents their stunning home in Dupont Circle a decade ago, and his talent and knowledge have only grown since then. We knew we were entering the market at it's peak, and we were lucky to have Daryl in our corner. He talked us out of overpaying for a house in a neighborhood we now realize we never would have wanted to live in, and he coached us to be patient as we got frustrated seeing homes we didn't even like receive tons of offers and sell above asking without any contingencies. He also put up with us requesting to see homes that I'm sure he already knew were totally wrong for us but that we wanted to see for ourselves. When we finally found the right place, Daryl helped us picture what it would really look like after construction was over and negotiated with the builder to agree to a few very important changes. In the end, with Daryl and Yamile's help, we found a beautiful home in a dream neighborhood that we and (even more importantly) our puppy love.
Chelsea Drumheller and Carlos Espinosa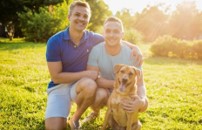 Daryl was instrumental in selling our home. This was our first time selling a house, and after taking a job in another state, we were living nearly 1,000 milesaway. Selling a home remotely could have been very stressful and challenging, but it was easy and straightfoward with Daryl. He walked us through every step and provided the highest level of service. He was available whenever we needed him, and he was always so helpful. Daryl and his extensive network allowed us to conduct the transaction in the private market, which allowed us to skip the process of listing the house publicly. And we were able to get top dollar at the same time. Finally,the settlement process was a piece of cake with Daryl's help. We highly recommend Daryl and can't thank him enough for such a great experience!
Bryan Moll and Matt Miller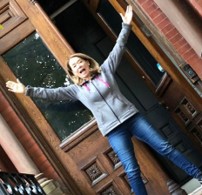 Daryl Judy has been my best-ever resource for both finding and selling homes. I was pointed to Daryl who found a perfect house not yet onthe market and made it happen for me. At the same time, he sold my home in a fewdays. Eight years later, Daryl helped me buy a new home and sell the old one. All with the incredible energy, responsiveness and expert guidance that I can't imagine anyone else doing so well. He was always available team to take care of details with showings and paperwork. He knows his business and care.
Connie Rath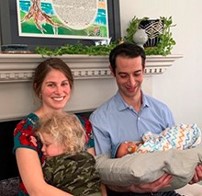 We chose to work with Daryl Judy after meeting at an open house in our neighborhood; it was evident after our meeting that he knew the market very well. We were selling during a stressful time, tight time schedule, second baby on the way, and a new home already signed and ready to go. We knew Daryl was going to be responsive, honest, and knowledgeable, not to mention, WFP carries a very well earned reputation. We were able to lean on Daryl's market knowledge as we set the price, negotiated the sale,and navigated aspects of our HOA. Everything was settled, signed, and complete just before our baby arrived. Highly recommend Daryl.
Erin and Alex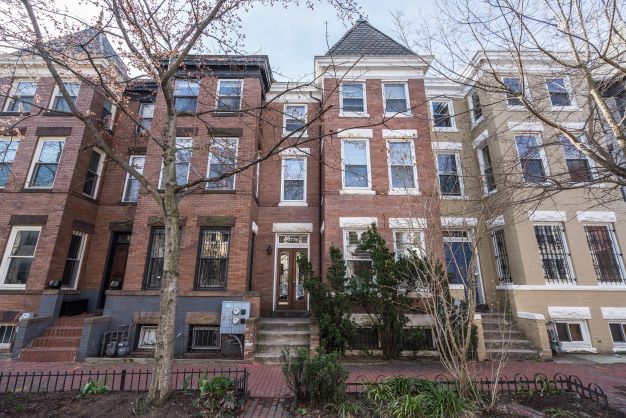 It was disappointing to hear Daryl say that the days were over for a DC developer to buy our 4-story 1905 house to break up into condos. At least for now, in the barely post-COVID era in DC. We had hoped a developer wouldn't need the seduction (and expense) of us getting the entire place painted and staged. But Daryl had a mental picture of the young couple who would come in and fall in love with the place – and in order to do so, it needed lipstick, he said. OK, we said, reluctantly. Plus -- Daryl had a hidden superpower – an amazing team of companies and people to make it happen. And after one weekend on the market, that couple was exactly who walked in the door. Daryl steered them and their agent past making anything less than a full price offer, and away from the muck of negotiating over the inspection. One month to the day from the time the house officially went on the market, we closed. We've bought and sold more than a handful of houses, so we've been down this road. The process for either buyer or seller can be rocky and perilous or mercifully short and sweet. The house is the house, but the biggest variable is your agent. Daryl Judy and his excellent team got us through, smoothly, skillfully and diplomatically. We're very grateful for his help in delivering the successful outcome.
John and Lea Sloan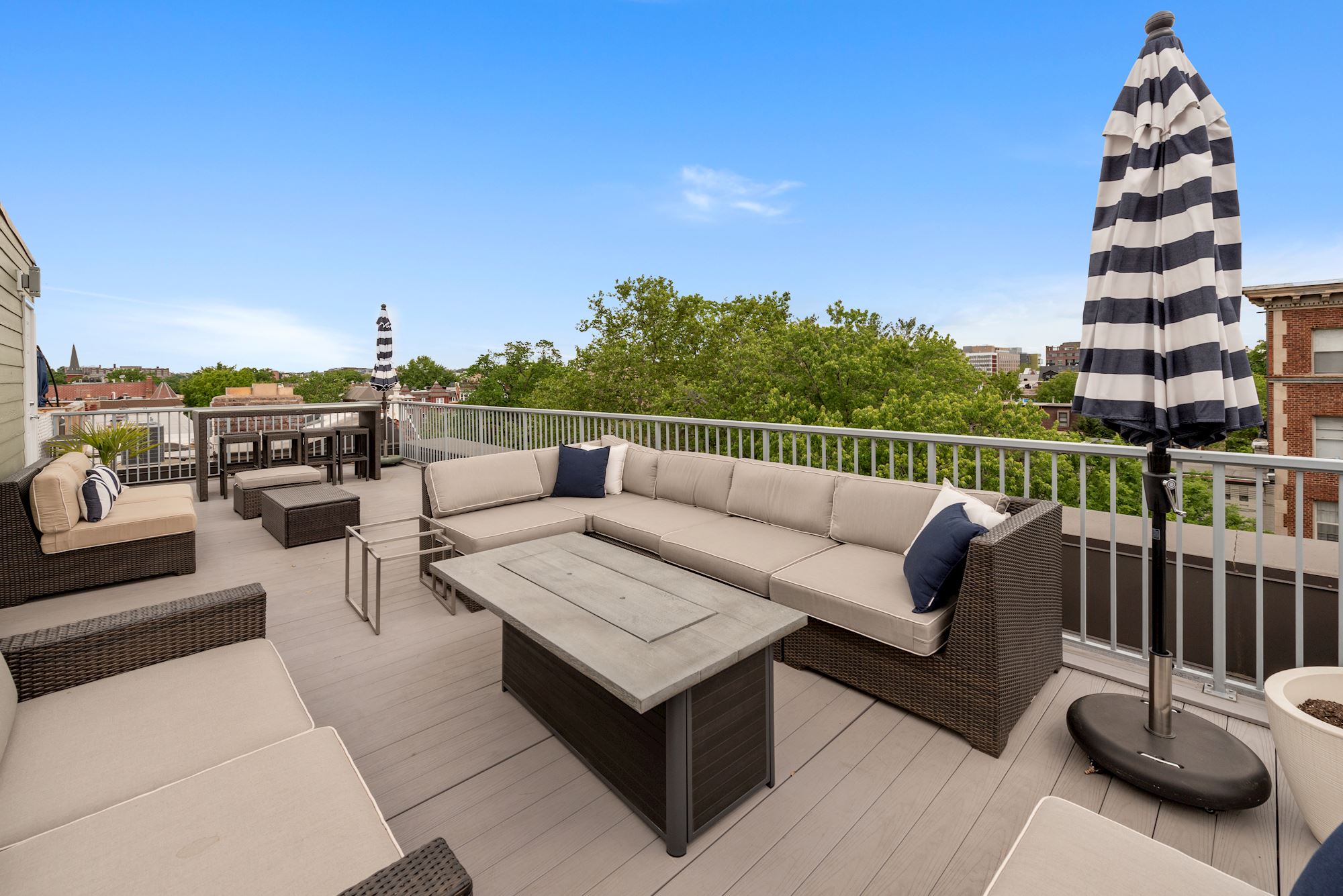 Daryl Judy and his staff helped my family tremendously through one of the toughest obstacles in our lives. We had the task of settling our wonderful Aunt's estate in Washington DC, and we are New Mexico residents. Daryl came prepared for our initial meeting with the data about the DC market and a listing strategy that we needed to prepare to sell her condo. He was patient with us throughout the probate process and hit the ground running once we had the green light to put it on the market. Daryl made the multiple offer process easy to navigate through and all of our paperwork was thoroughly explained and delivered with ease. We cannot thank Daryl and Yamile enough for their knowledge and expertise.
Peggy Kossman-Saiz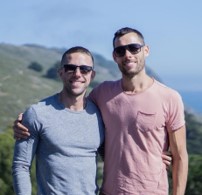 We could not have asked for a better team to sell our first home and help us navigate the purchase of a new one. Daryl and his team did a great job marketing our home and building excitement that allowed us to get well over the listing price - the highest 2 bd/2ba house to sell in Parkview! We had over 150 people come through the open house and were able to accept an offer after the first weekend on the market. Daryl and his team were great at keeping us up to date on the process and answering any questions we had along the way. Just a few weeks later, Daryl helped guide us through a difficult buying situation and secure our new home in the Logan Circle neighborhood. We had an amazing experience with Daryl and his team. If you want to get the most out of your home and are looking for an easy team to work with, go with Kimberly Casey and Daryl Judy!
Jacob and Zach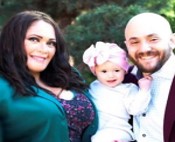 We decided to sell our classic rowhouse on 13th street, near the U street corridor, to find a place with more space and a garden. For the sale of our house we followed Daryl's instructions : we left the premises and he and his crews made all the modifications needed to bring it to the market in optimum conditions. After it was staged, Daryl made a video for promotion on social media. We remember watching it and thinking "do we really want to sell this?" Daryl found the exact tone and highlighted very smartly the appealing features of the house and its location. It was sold in under a week and 30% above asking price …. Daryl then helped us acquire an architectural gem, with a large garden, in Alexandria. Daryl's hands on approach and enthusiasm, coupled with his contacts, very efficient contractors and team made this whole experience smooth, effortless, satisfactory and thrilling. We recommend him unconditionally.
Jason and Christina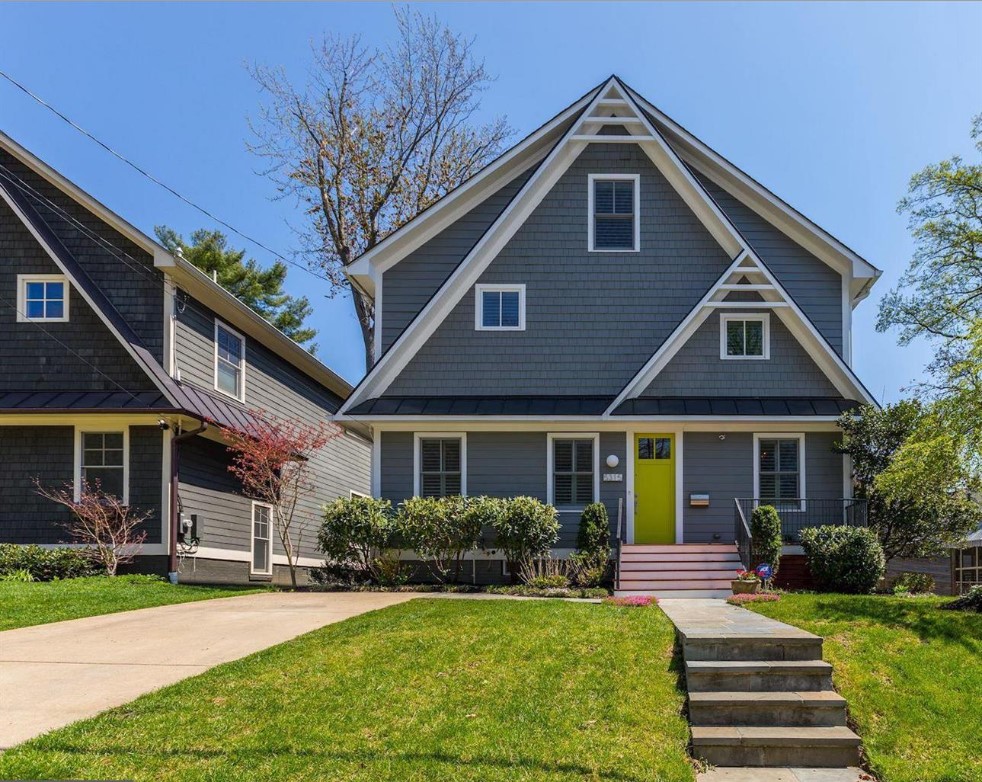 We've been on both sides of the buying and selling equation with Daryl Judy and couldn't have had better experiences both times. When we were new to DC and looking to purchase our first home, Daryl came recommended by friends who had sold property to one of his clients before because they were so impressed by their dealings with him. As first-time home buyers there was a lot we didn't know, and Daryl patiently educated and guided us through the ins and outs of the process. When a home inspector (whom he recommended, of course) turned up the need for additional repairs before we moved in, he negotiated everything we needed be done by the seller and more. Several years later when we were ready to sell, we knew we would be going back to Daryl. This time we were living in California and had been renting out our home for a couple of years and were trying to manage the sale long-distance. Just as before, Daryl helped us understand a challenging market environment for homes of our type amid rising interest rates and how best to position our property to generate the greatest interest and get the best offer possible. While preparing the home for sale we faced a nightmare scenario when a contractor repairing some flooring found mold. Daryl didn't sugar-coat the issue and was very clear about what we needed to do to properly address the situation and mitigate future risk; it was costly in the short-term but was the right thing and gave us peace of mind in the long-term. We felt supported throughout the process by Daryl and his team, especially Yamile, who kept an eye on our home and monitored progress made by the remediation company, industrial hygienist, and contractor, all while we were on the other side of the country. It would have been hard to trust anyone but Daryl with that level of care. Once all the work had been done and everything looked fabulous, the marketing machine went into full gear and we got offers our first weekend on the market, including over asking. We ultimately closed within three months of our renters moving out, despite all the challenges in between. Grateful to Daryl for making this otherwise stressful process a pleasure.
Iman and Andrew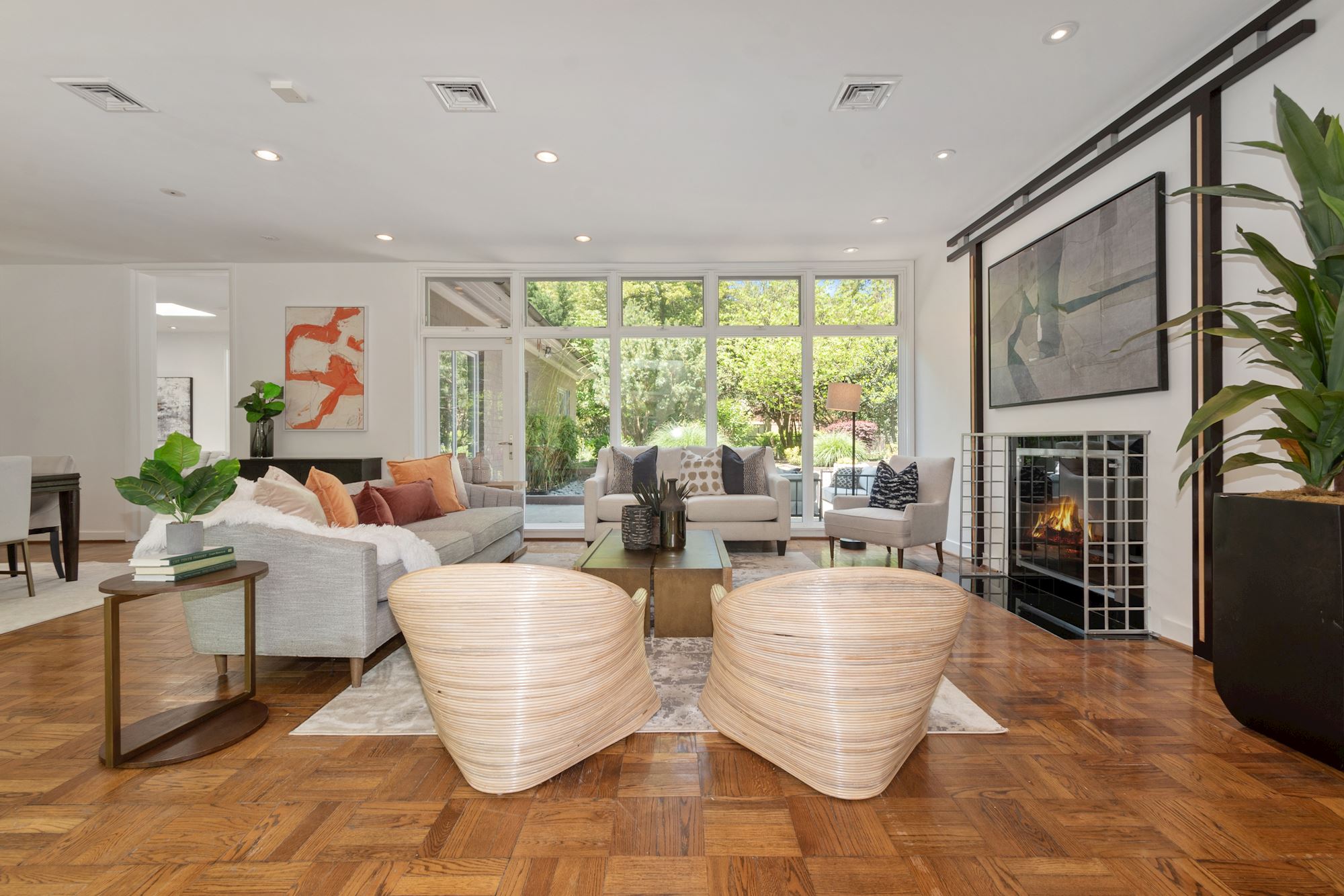 When I considered selling my mother's house in Somerset, my sister told me in no uncertain terms that I needed Daryl! She said he had the best sense of the market, would fight like hell for the best price, and his terrific team had worked wonders when she sold her apartment.
I was not disappointed. Daryl's team researched the market and the historical background of the house, discovering things we didn't even know. Daryl's strategy and a tasteful effort to update and stage the property paid off. He was able to produce 19 offers, all of which were contingent free, and sold it for a record sales price for the neighborhood. It went $380,000 above the list price which was beyond my wildest expectations.
Working with Daryl and Yamile was totally focused and professional, and the fantastic results speak for themselves. I cannot say enough good things about my experience and the results Daryl created. I would highly recommend Daryl Judy to anyone in order to sell their home for the highest price and with the most confident and professional real estate services in the industry.
Adam Shub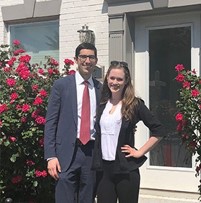 Buying our first home with Daryl's Team was an excellent experience. Daryl understood both our aspirations and limitations. He was personable and professional in every communication, and especially responsive when pressed to move quickly to meet deadlines. We appreciated his honest feedback on homes we were considering and his keen insight into the DC market; this proved invaluable in finding the right home for us within our budget. My husband and I were able to purchase a new home that met all of our criteria within our intended timeframe at a price we were pleased with. Daryl, Anthony, and the rest of the team are knowledgeable, responsive, and a pleasure to work with.
Kelsey and James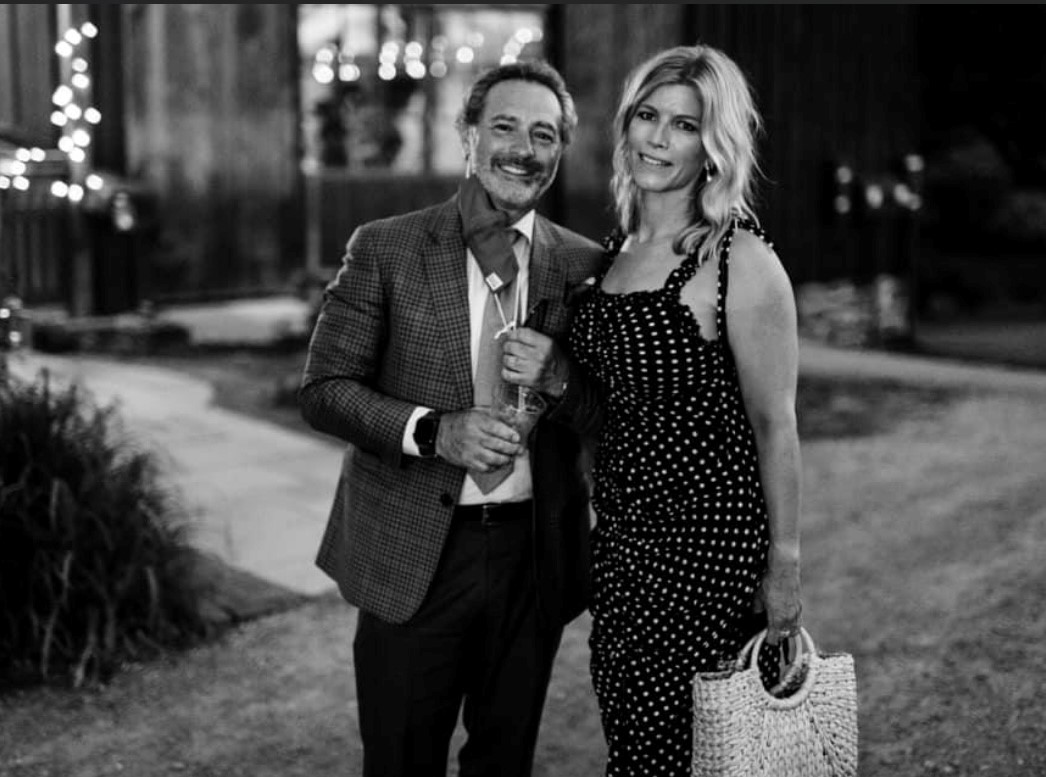 Why work with Daryl Judy? The bigger question is why wouldn't you work with him? I've been on both sides of the buying and selling equation and there is no one better. As a first-time home buyer, he deftly led me through the home buying process answering my many questions and educating me on the details that matter, smartly negotiating to get me the best deal possible in a hot market and even assisting me after the purchase with top-notch recommendations on contractors for home improvement projects. Fast forward several years when I was getting ready to sell in this tricky market and my first call was to Daryl. There wasn't a doubt in my mind that if anyone could get me top dollar for my place it would be him and his team. While he's incredibly friendly and polite, there is no BS with Daryl. I knew he would be direct and honest with me in the realities of the market, provide an unvarnished assessment of my property and facilitate completion of pre-sale improvements and that's exactly what happened. Within a few days of listing, I had multiple offers above asking. Thank you Daryl!
Elizabeth Miller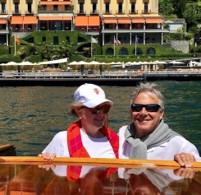 We began working with Daryl at the strong recommendation of a friend and knew that our Betheda condo was in good hands. When the coronavirus hit and people became hesitant to buy in multi-family buildings, Daryl was not deterred. He prepared brand new marketing materials and jump-started a new campaign for our property, resulting in the highest priced Bethesda condo sale of the year. Thanks Daryl!
Ann and Paul Friedman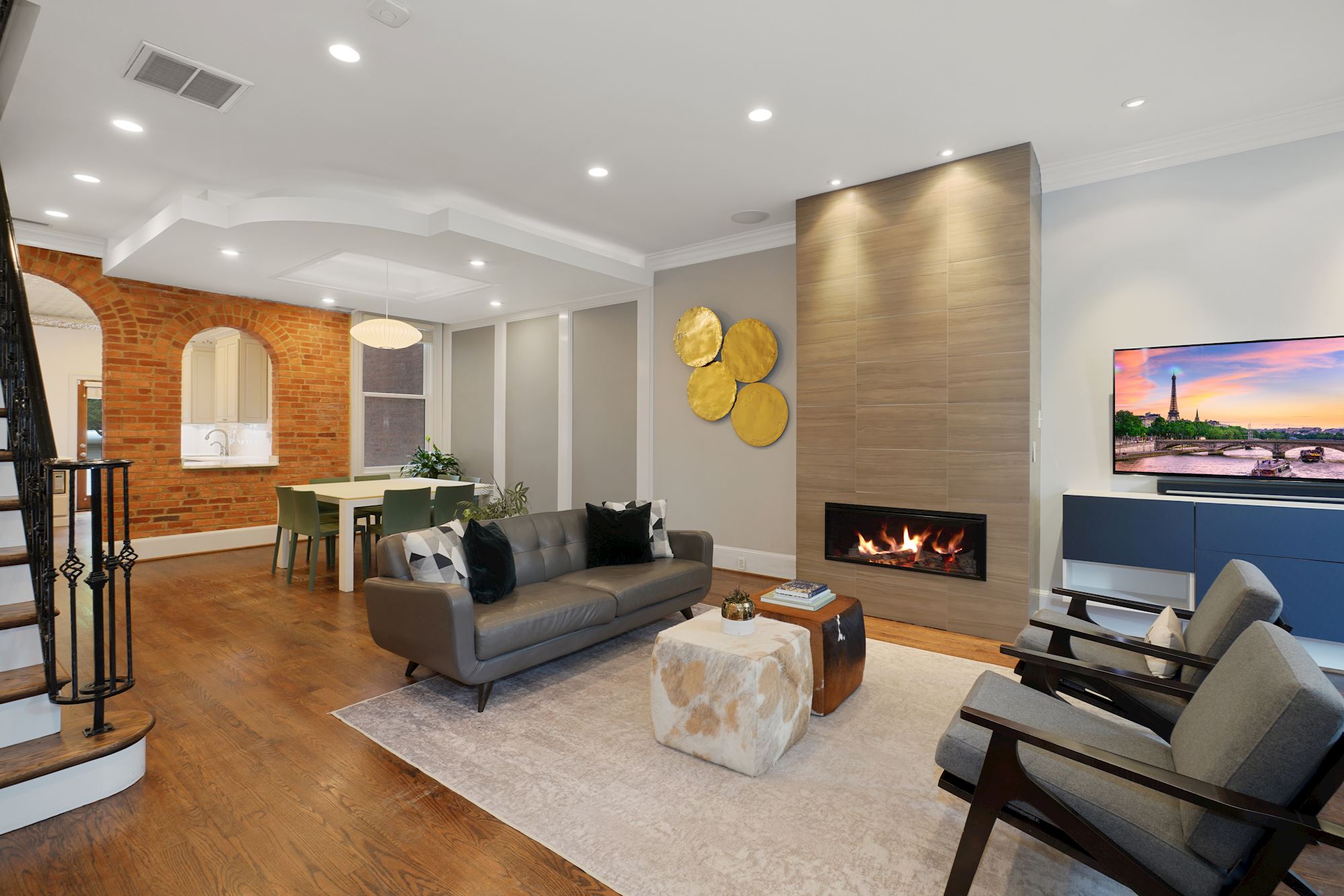 Daryl and the team were wonderful. He was honest, responsive and willing to go the distance (in fact, he once cut his vacation short to show us a property). From the initial consult to sending us a picture of the sold sign on our new house, we felt like we were in great hands with Daryl. We know we wouldn't be in our dream house if it wasn't for his dedication and tenacity, and we look forward to staying in touch and sending future homebuyers in his direction.
Amelia Makin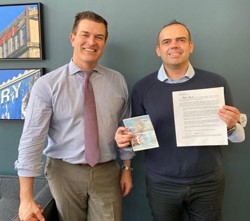 I was lucky to know a real estate agent in NY who recommended me Daryl when I moved to DC. Daryl introduced me to the DC real estate market and helped me twice to make the best choices for me and my family. Daryl can add enormous value to your real estate transaction because of his talent in addition to his enormous knowledge. His professional success has been my success and this is why I would highly recommend Daryl to anyone planning to buy or sell real estate assets.
I. Tancredi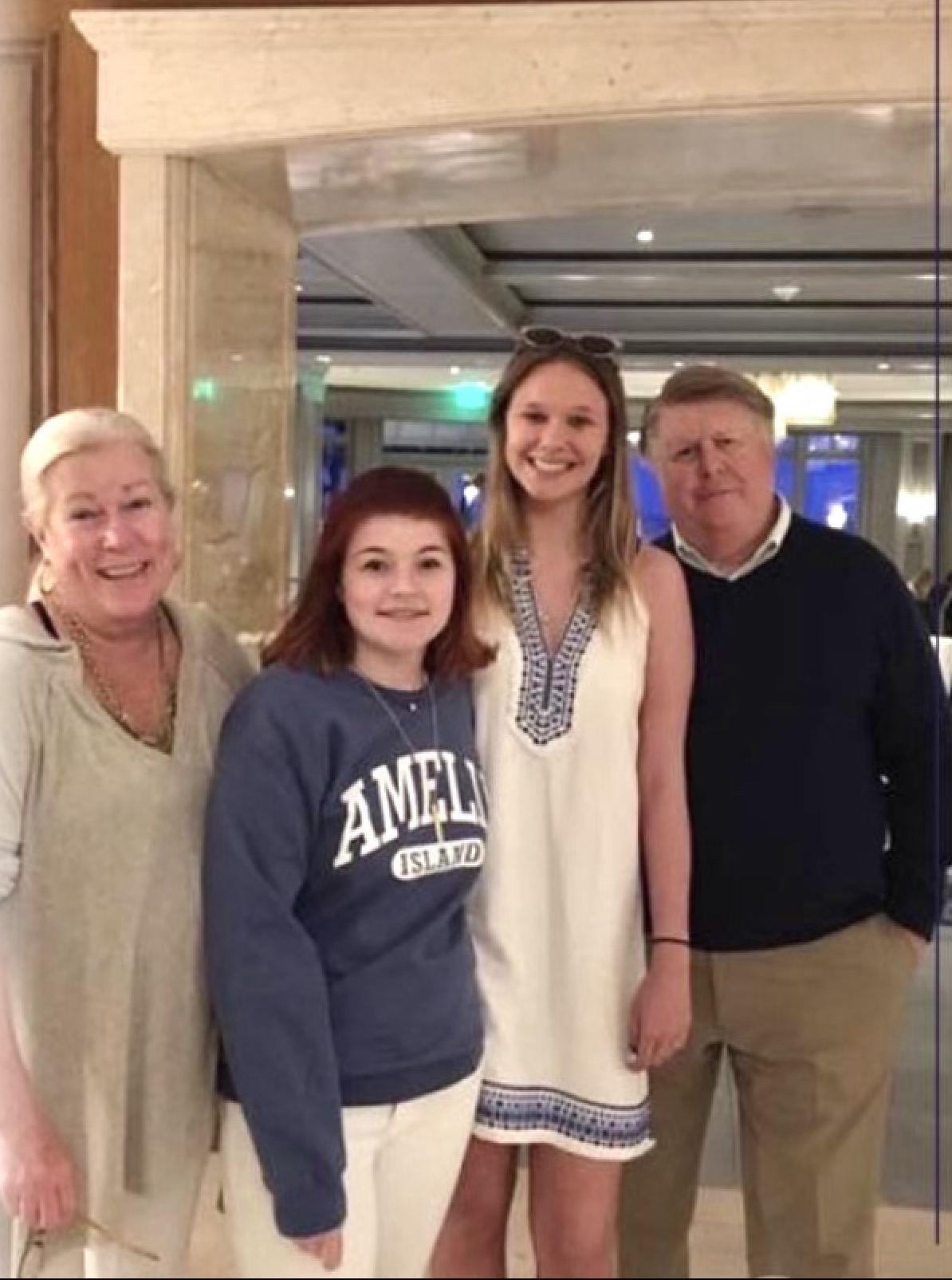 We recently sold our house with Daryl Judy from Washington Fine Properties. While this can be an incredibly stressful process, we felt 100% confident by partnering with Daryl and his first-class team. Daryl's knowledge and experience produced a strategy that went from MLS listing to multiple contracts with escalations in less than a week at a selling price we were pleased with. We do not think he knew what was coming with Coronavirus, but he urged us to go live and he was right. We were able to have the open houses. If we had waited a week, we could have had a much different outcome. We are so grateful for his expertise. Daryl is the epitome of everything you could want in a realtor.
Loren and Colleen Evans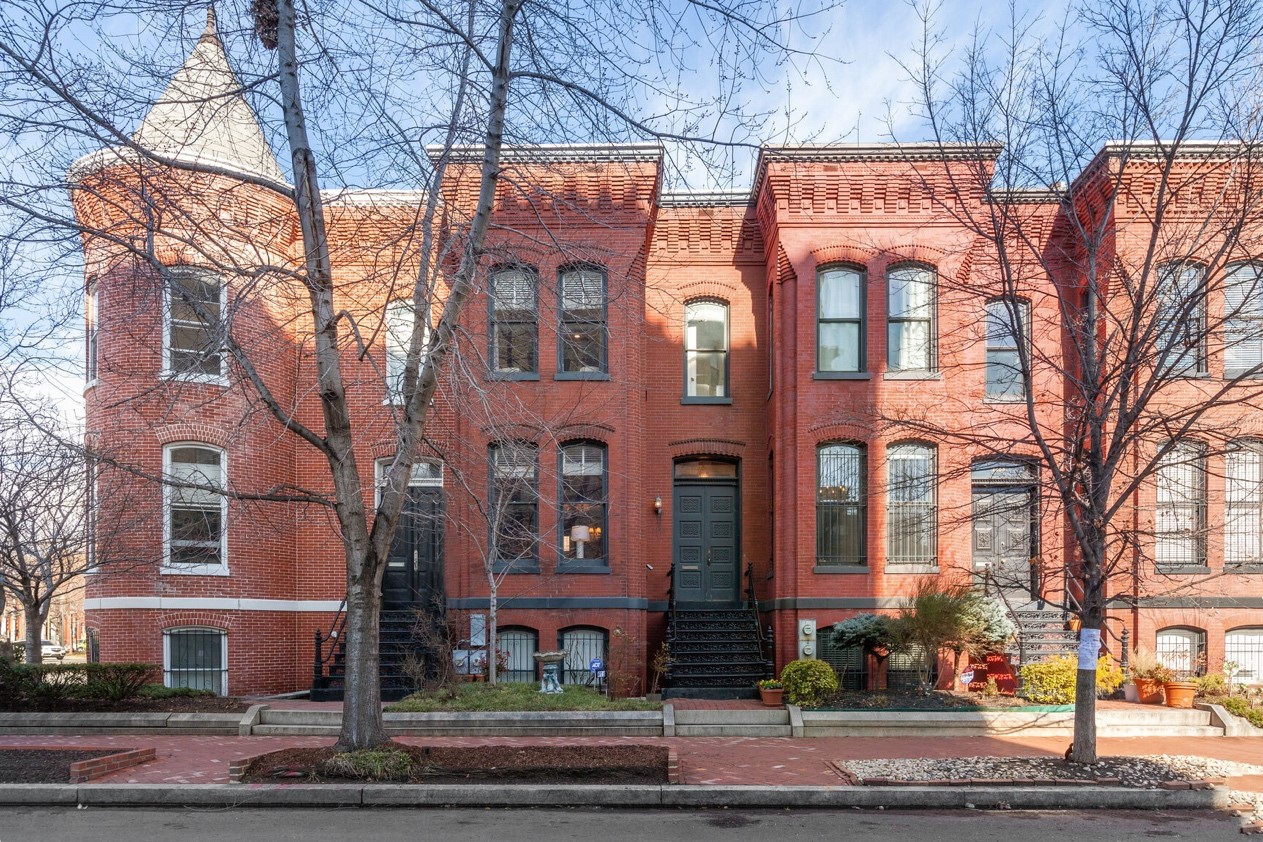 Art and I were very impressed with the overall professionalism of his team and the ease of the sale process, from house preparation, staging, offer analysis and closing. Daryl's rolodex of helpful resources helped streamline the process and reduce the stress we experienced in the past. We couldn't be happier working with Daryl and team during our sale.
Art and Bill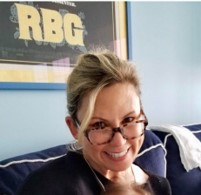 Daryl helped me buy my wonderful Georgetown condo in 2010, and since I loved working with him then, I re-hired him to help me sell it in 2020. He was instrumental in helping me think through the pros and cons of holding on to a property that I loved dearly but had become a drain on me, as I now live across the country. Once I decided to sell, he and his team moved quickly and skillfully, knowing I had a limited window in which to act. His sound advice helped me navigate pricing and selling during COVID, and resulted in a very fast sale. Daryl and his team are incredibly professional, always gave wise counsel, managed everything beautifully, achieved a quick sale, and helped me feel great about the decision. I couldn't ask for anything more
Traci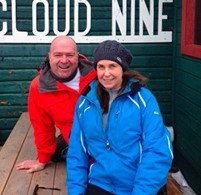 We decided to sell our classic rowhouse on 13th street, near the U street corridor, to find a place with more space and a garden. For the sale of our house we followed Daryl's instructions: we left the premises and he and his crews made all the modifications needed to bring it to the market in optimum conditions. After it was staged, Daryl made a video for promotion on social media. We remember watching it and thinking "do we really want to sell this?" Daryl found the exact tone and highlighted very smartly the appealing features of the house and its location. It was sold in under a week and 30% above asking price …. Daryl then helped us acquire an architectural gem, with a large garden, in Alexandria. Daryl's hands on approach and enthusiasm, coupled with his contacts, very efficient contractors and team made this whole experience smooth, effortless, satisfactory and thrilling. We recommend him unconditionally.
Jeane & Emmanuel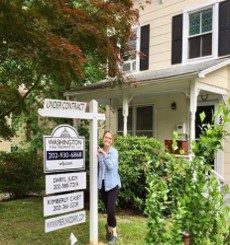 Just sold my family home of 110 years so needless to say it was a very emotional time. I could not have found a better person than Daryl Judy to work with. He was so kind and understanding while prodding me enough to make decisions and walking me through each step. All in all the house was sold in about 10 days in the best scenario I could hope for. I would call him in a heartbeat again for my real estate needs and I would HIGHLY recommend him to anyone!
Jennifer Renzi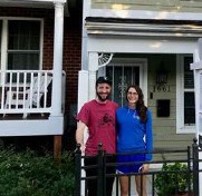 We were intimidated about buying our first home, but Daryl made us feel confident and energized throughout the process. While we searched for houses, Daryl was always available and eager to jump on the phone and offer honest opinions, answer questions and share contacts. When we found the house we wanted, we were amazed at how fast and efficient Daryl was in helpingus snag it. We felt like we has insider tips on how to make the most competitive offer, thanks to Daryl's experience, expertise and connections. When it came time to close, his assistant was a knowledgeable and thoughtful coach to have on our side. We love ournew home, and we wouldn't be living here without the hardworking folks of Washington Fine Properties.
Bronson and Laura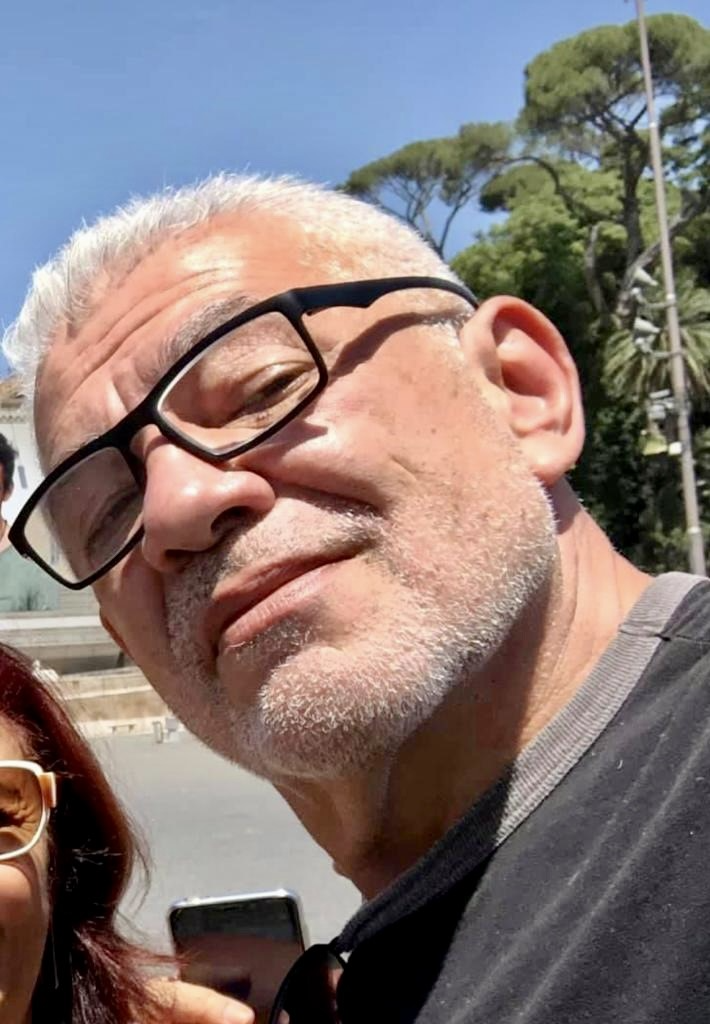 I am glad I chose Daryl as my real estate agent. After interviewing a few agents, I knew very soon that Daryl was the right guy to help me sell my house expeditiously. He knows my neighborhood like the back of his hand, is professional, direct, sincere and efficient and so is his assistant Yamile who worked hard to make everything possible. The house sold in 6 days after listing and I wouldn't hesitate to do it again. Daryl and Yamile, thank you for everything, your friendship, included!
Pedro De Brito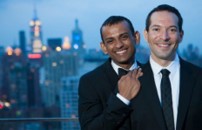 It was a pleasure working with Daryl Judy and his team on the sale of our condo. They are very knowledgeable about DC real estate and marketed our property through several channels that gave it maximum visibility. Daryl continuously kept us updated on the status throughout the listing period--results of open houses, inquiries, and market conditions--and pro-actively followed up with potential buyers. Our closing went through smoothly and we would not hesitate to work with Daryl and his team again.
Steve and Andy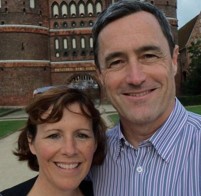 Daryl and his team are amazing! Anybody who has worked with him knows the splendid experiences described in his well-earned testimonials. Anybody who hasn't should know this: he is the nicest, brightest, most industrious and conscientious person you will ever have the pleasure to meet! He knows the diverse and ever-changing market intimately, and understands the individual goals of each client. Daryl moves quickly, nimbly, thoughtfully, tirelessly. He makes a complex process effortless, and is simply delightful. He gets the job done, he gets it done right, and makes it a breeze!
Doc and Beth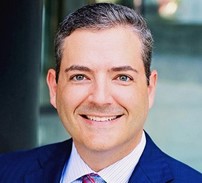 Daryl was stupendous from my first meeting until closing. To be frank, I had never thought that there was much difference between real estate agents until I met Daryl. I had previously put my house on the market in red hot North Arlington thinking it would easily sell based upon my realtors guidance and being a financial advisory for 20+ years. After three months on the market and no offers, it was clear we were wrong. Daryl came in with a specific guidance as to what was needed to alter on my house's appearance and teach me as to how identify the potential buyers and price the property accordingly. Daryl made all of the arrangements with the contractors and stagers without any decisions having to be made by me which saved countless hours and headache. The first offer was received in less than 24 hours after going live on the market over asking price (which he said no to), and five further offers were received after the open house selling well over ask. You can't go wrong with Daryl. He is phenomenal.
Chris Krell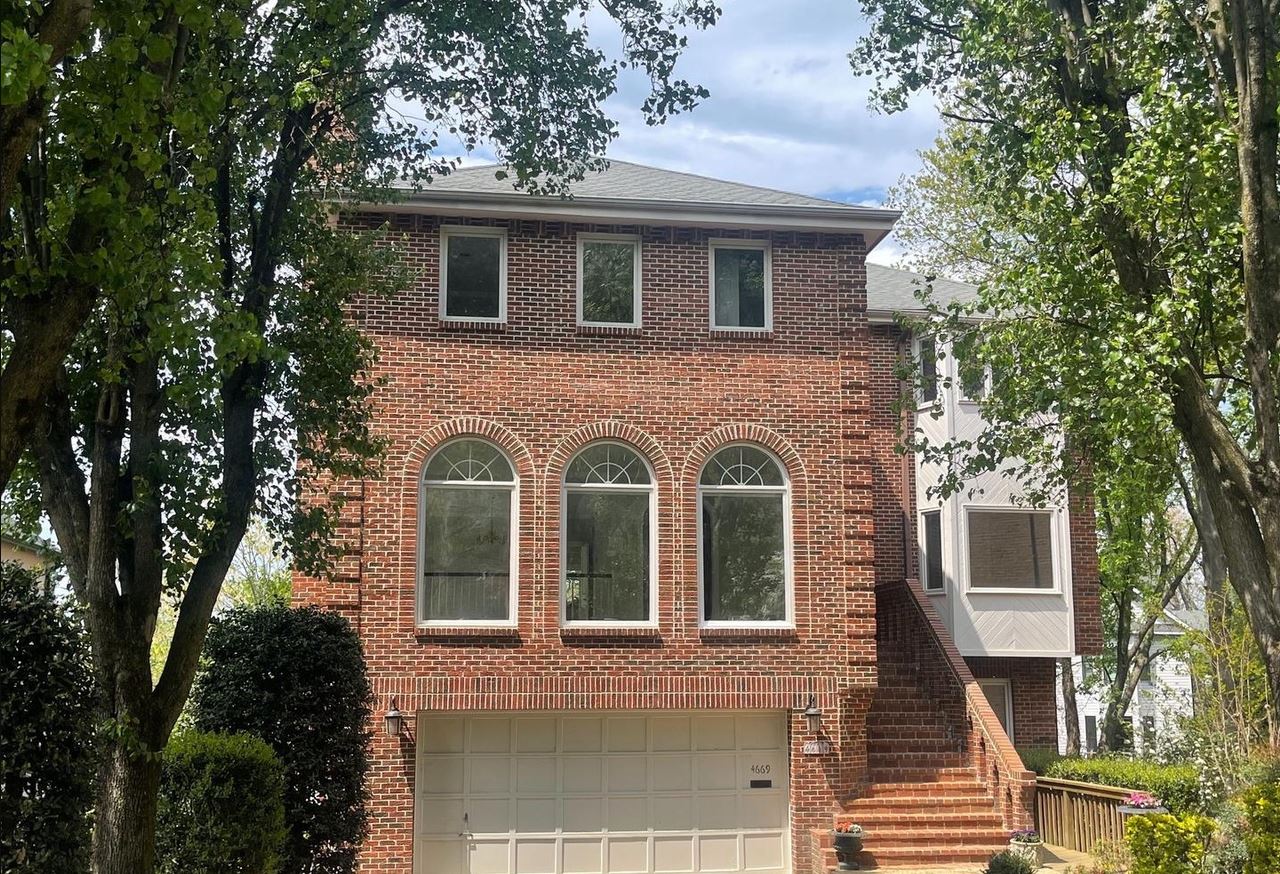 Daryl and the entire WFP team worked hard to find us a home that we love and that checked all of our boxes. In short, Daryl is responsive, professional, and thorough. He understands the market well and will move heaven and earth to find you a home you love. We plan to work with Daryl again when the time is right.
Aneet Makin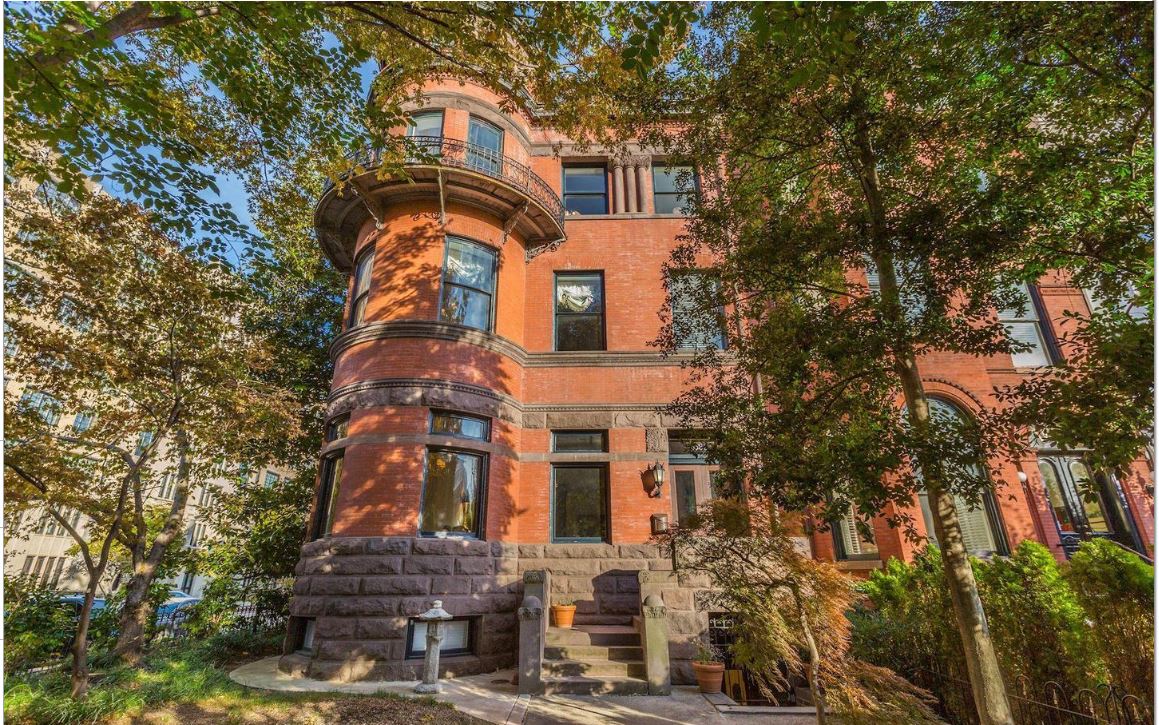 Daryl Judy and Bobbie Brewster listed our home for sale in December. In January, it was under contract after receiving multiple bids for considerably more than the list price. In March, the corona virus hit the US. We closed in May at a time when many other real estate transactions faltered. That should say it all but none of this could have happened without the breath of knowledge, expertise and tireless efforts of Daryl and Bobbie. We can't thank them enough.
Curtis Yee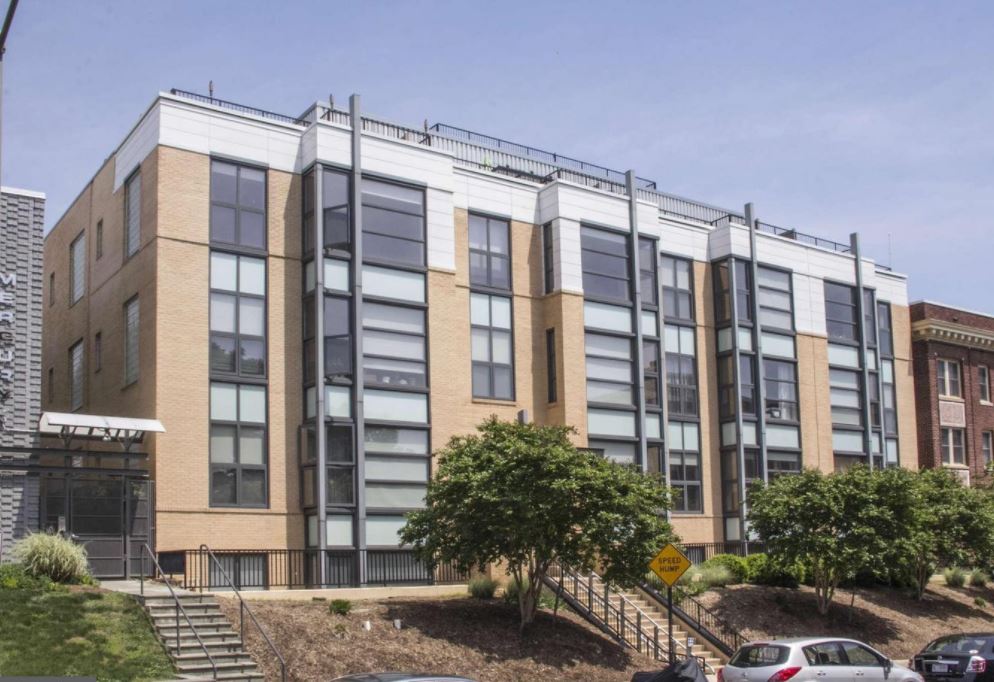 Daryl Judy's expertise, sound counsel and deep knowledge of the D.C. real estate market were invaluable to me during my condo search and eventual purchase. He provided the kind of reassurance that comes from knowing that one has a seasoned professional who is at the top of his/her field, working tirelessly on one's behalf and providing assured guidance throughout the process. I've since advised several of my friends to use his services, because I want them to have the best representation possible as they undertake the major life event and financial transaction that is a home purchase.
Alan Coldsnow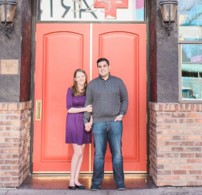 Daryl is a smart realtor who knows his business. I followed his advice and my place sold quickly at a number I was very happy with.
The Kopsteins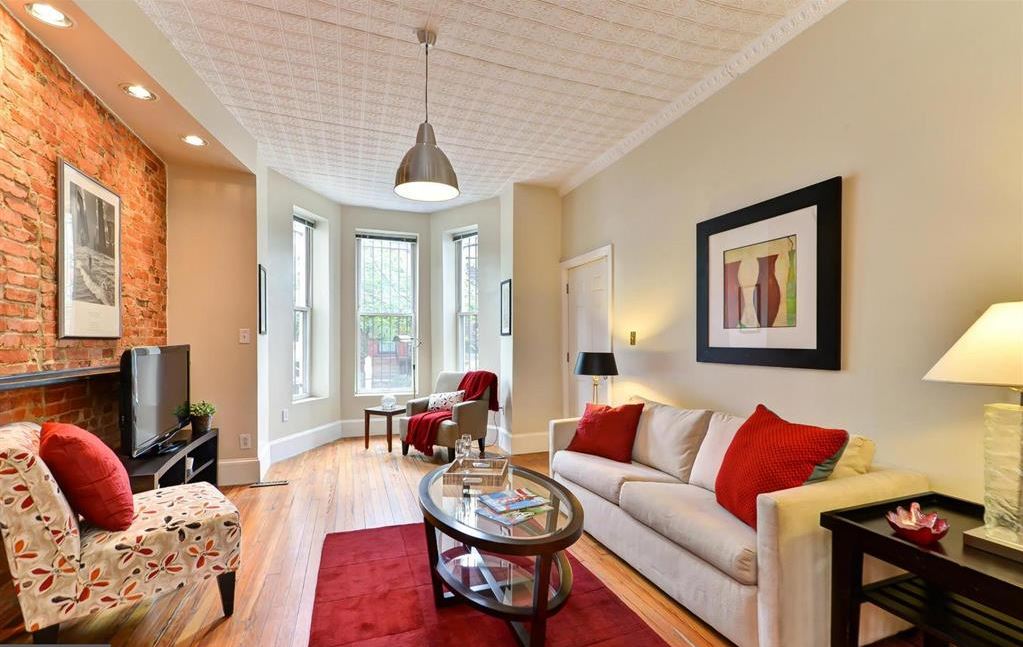 Daryl was a tough negotiator and helped me get an amazing deal on my new home. He also provided great contacts to an architect that I ultimately hired to do some renovation plans for me. He was very responsive and very personable.
Andrew Stirling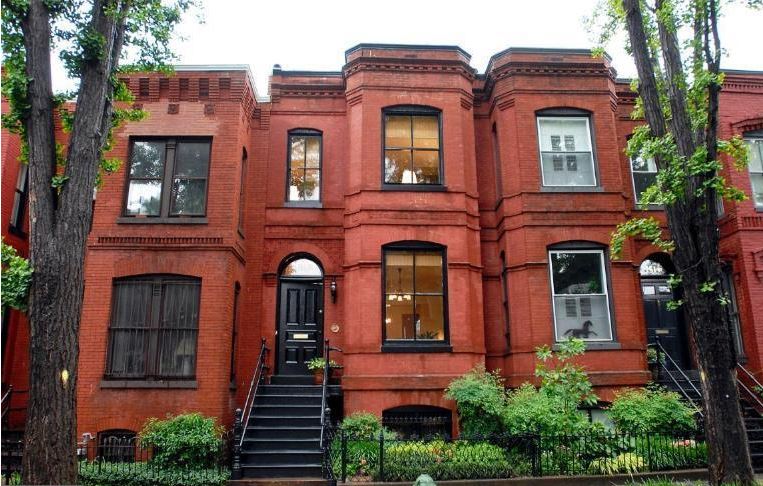 Exceeded every expectation I had. Highly recommend Daryl and his team.
Ben Boyd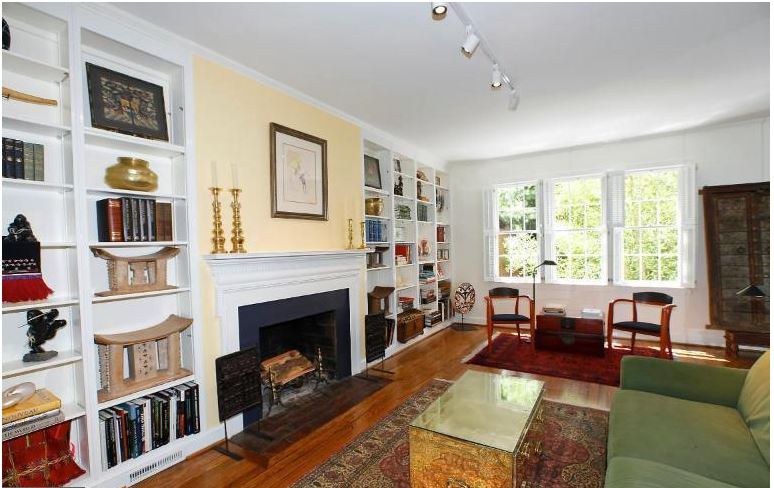 In July 2011 our house sold after only two days on the market for well over the asking price due to a bidding war among four prospective buyers. We attribute this result to the successful marketing strategy devised by our listing agent, Daryl Judy, of Washington Fine Properties. We recommend him and the company without reservation. Daryl has a well-developed vision and refined aesthetic sense and his guidance was invaluable to our rapid and successful home sale. As homeowners, we were blind to some of the drawbacks of our house but Daryl offered extremely helpful suggestions to stage our home, including furniture arrangement, paint colors, and even improvements to the garden. He is tactful, but persistent because he knows what can make a difference in attracting prospective buyers. Daryl is a natural communicator and kept in close touch with us throughout the entire process from listing to closing. Since we were first-time sellers, we really appreciated his hands-on approach and almost daily e-mails and phone calls to guide us through each step. He answered all of our questions and provided essential advice during the bidding process so we could evaluate each of the multiple offers we received. In addition to his professional expertise as a realtor, Daryl's patience, humor, and empathy really helped us get through the high-stakes emotional process of selling our home.
Bonita Brindley and Paul Mitchell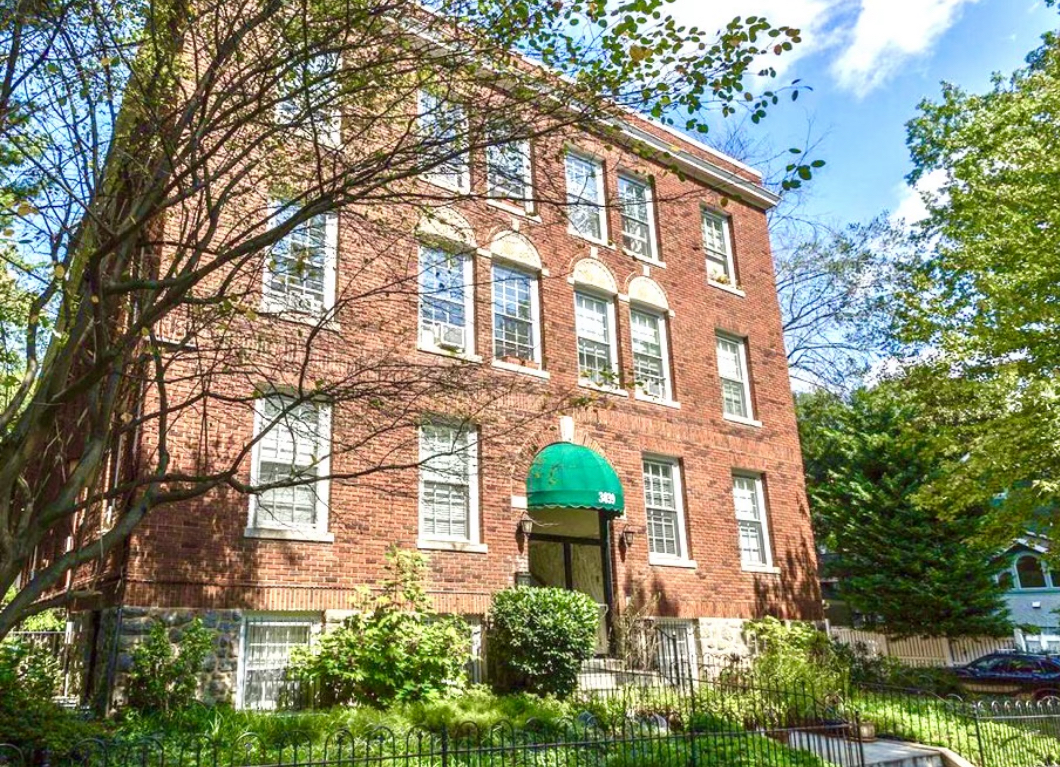 Daryl Judy was a consummate real estate professional from the moment I walked into his Open House on the first day of listing of my new apt! His expertise as a Realtor was immediately apparent, as was his personal warmth and enthusiasm. I introduced myself as a renter in the same building, "just looking," but he treated me as if I were an important client nonetheless. As a first-time homebuyer, I relied of Daryl's expertise to help me through the steps of deciding to purchase. Daryl was extremely helpful in explaining the difference between co-ops and condos, and did not make me feel I was being pressured or rushed to make a decision to buy. I could not have been happier to find my ideal home through Daryl, who made the experience a real pleasure!
Gail Joice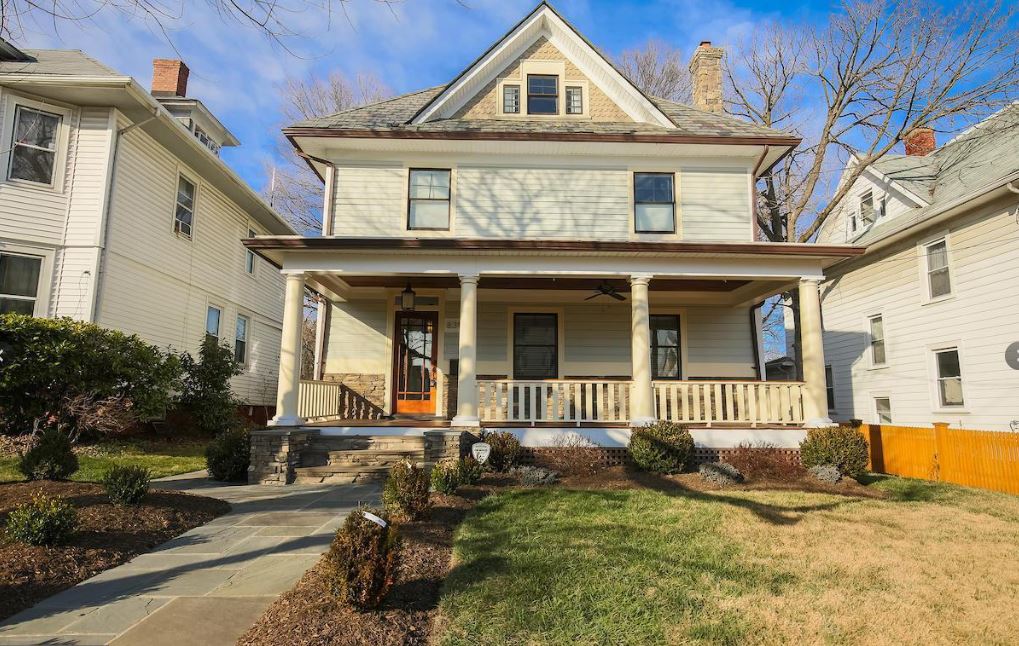 Daryl helped me maneuver through the incredibly complicated world of purchasing your first home in DC with ease and professionalism. He worked hard to make sure I found something that fit my needs and negotiated for terms that protected my interest. When inevitable hiccups arose throughout the process, Daryl was right there to fight to make sure issues were addressed. His reputation and knowledge of the market were invaluable in this process. Without a doubt, when I look for my next home, I would call Daryl.
Britton Davis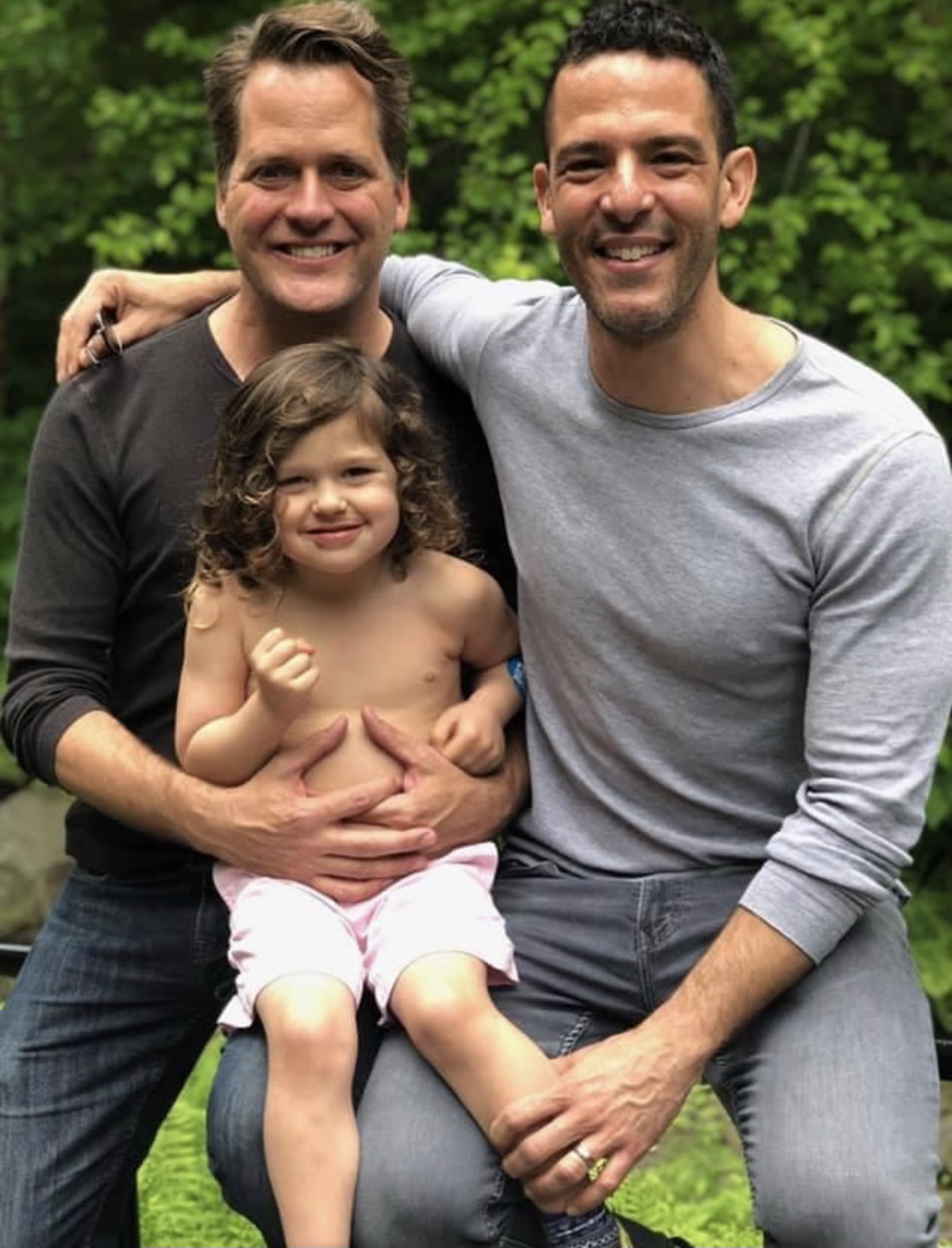 I want to share my strongest possible praise for Daryl Judy. I have actually worked with Daryl on two properties in the past twelve months, once for selling and once for purchasing. Daryl was exceptional in both cases. When selling my place, Daryl's advice on staging, pricing, marketing the unit was spot-on. Despite putting my place on the market at a difficult time, Daryl's strategies resulted in a bidding war and secured a price significantly higher than even my most aggressive hopes. He was all I could have asked for and more. When purchasing my new place, Daryl was similarly exceptional. However this time his extensive relationships with key players across the city meant that he knew my target neighborhoods like the back of his hand, already knew comps in the area, was able to negotiate aggressively, and close the deal rapidly. Less than two weeks after contacting Daryl we had our dream place, for a figure significantly below the seller's asking price. Daryl, hands down, is the best. If he can fit you into his client list, jump on the chance
Arnold Chandler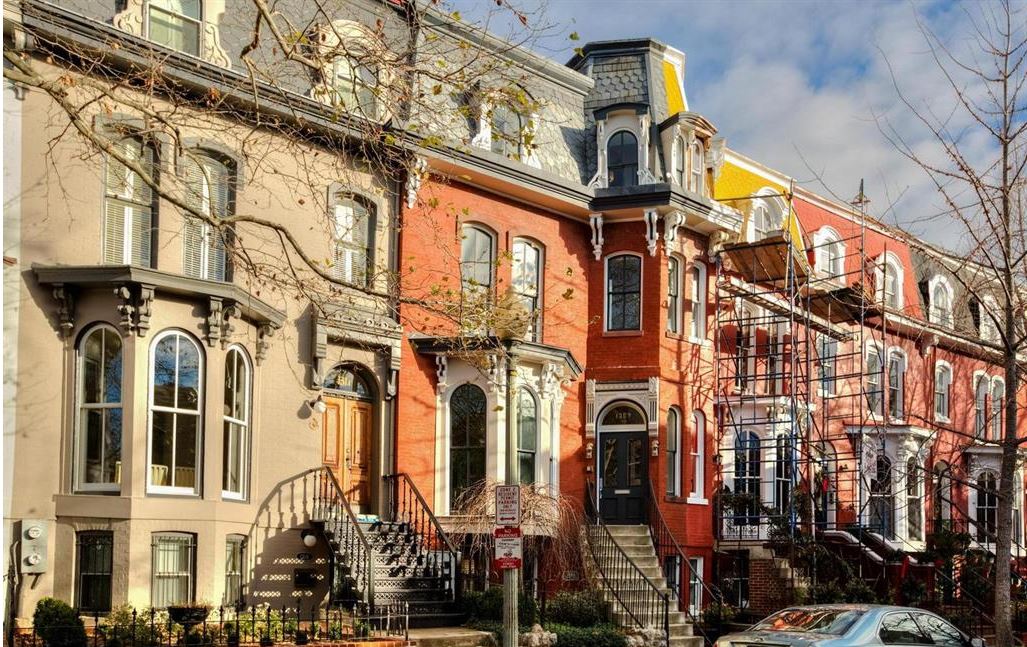 Buying a home with Daryl was a wonderful experience. It is a treat to work with someone who takes the lead and works on his own without constant input and course correction. I was surprised by the breadth of knowledge he commands in his field. Daryl works very hard, going far beyond what seems like a normal effort to ensure the best outcome for his clients. Daryl listens to what you want, knows his business and makes perfect recommendations and decisions. Daryl kept me on track to the best option despite my indecision and worries. I trust Daryl wholeheartedly and take his advice and opinion against my own impulses. I have no reservations at all to recommend buying or selling a house through Daryl. It can be a difficult stressful endeavor to buy or sell real estate, and my recent transaction, in which Daryl represented me was seamless, and honestly stress-free.
Dan Cave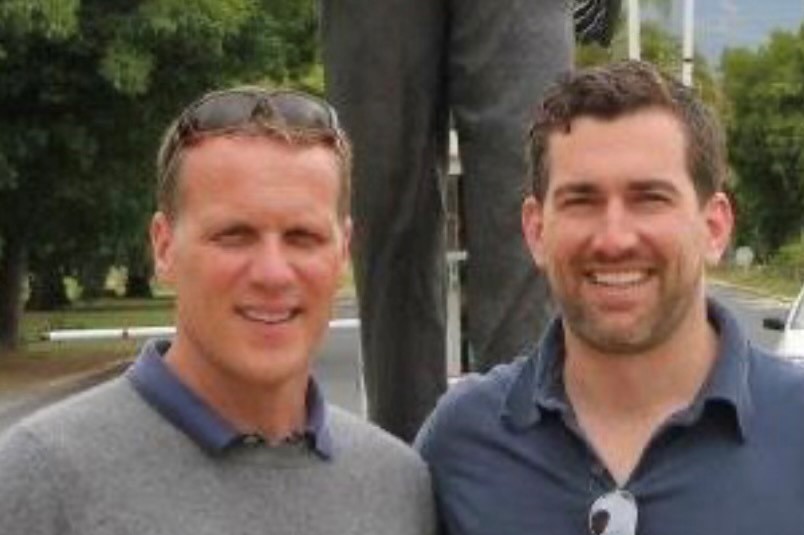 Daryl is the epitome of hard work, business smarts and professionalism all rolled into one. I challenge anyone out there to find me a harder working real estate professional in DC - or anywhere for that matter. On top of that Daryl is honest, realistic with clients on both sides of the transaction, and a just a real pleasure to work with.
Curtis Hine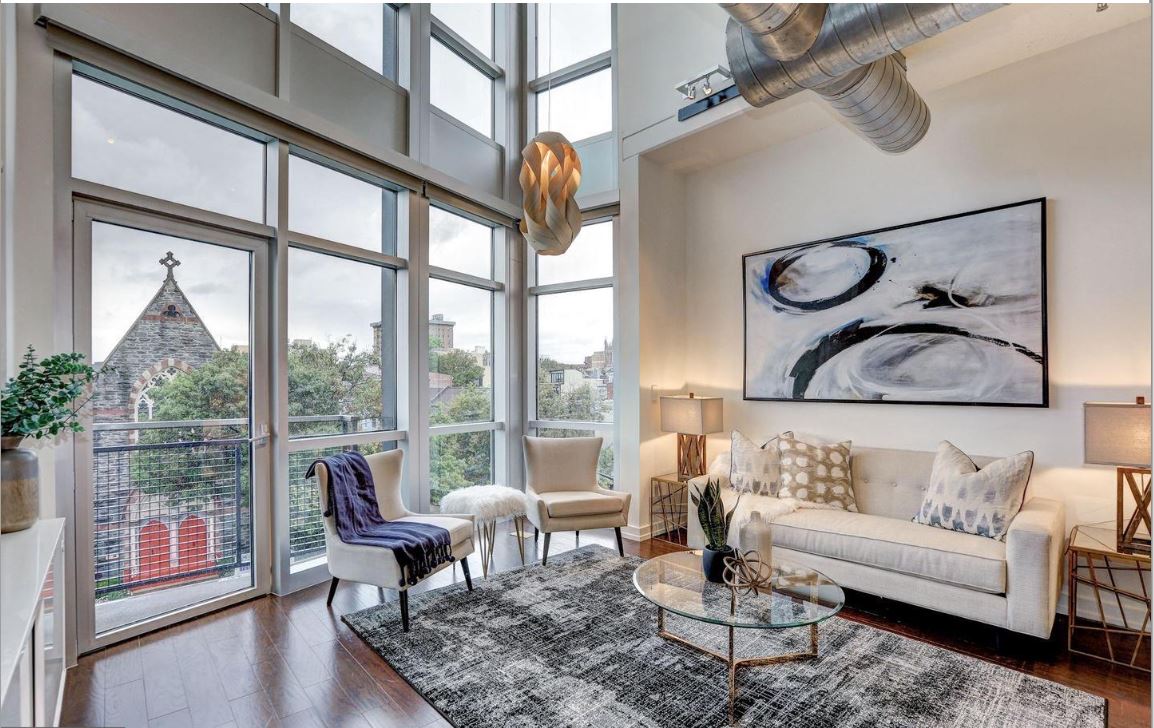 Let me start by saying that Daryl Judy is awesome! Daryl sold my house in one week during a difficult market, and he found me an amazing home to purchase that wasn't yet listed. He is the consummate professional. His advise is spot-on and he knows what it takes to sell a home in a hurry. Daryl's listening and negotiating skills are outstanding and he will work tirelessly to help you find the right home. And he will work skillfully and tirelessly to make sure that you not only get the home of your dreams, but you pay a fair price. I can't speak highly enough about Daryl's work ethic, talent, professionalism, and honesty. Like I said, he is awesome!
Dan Poth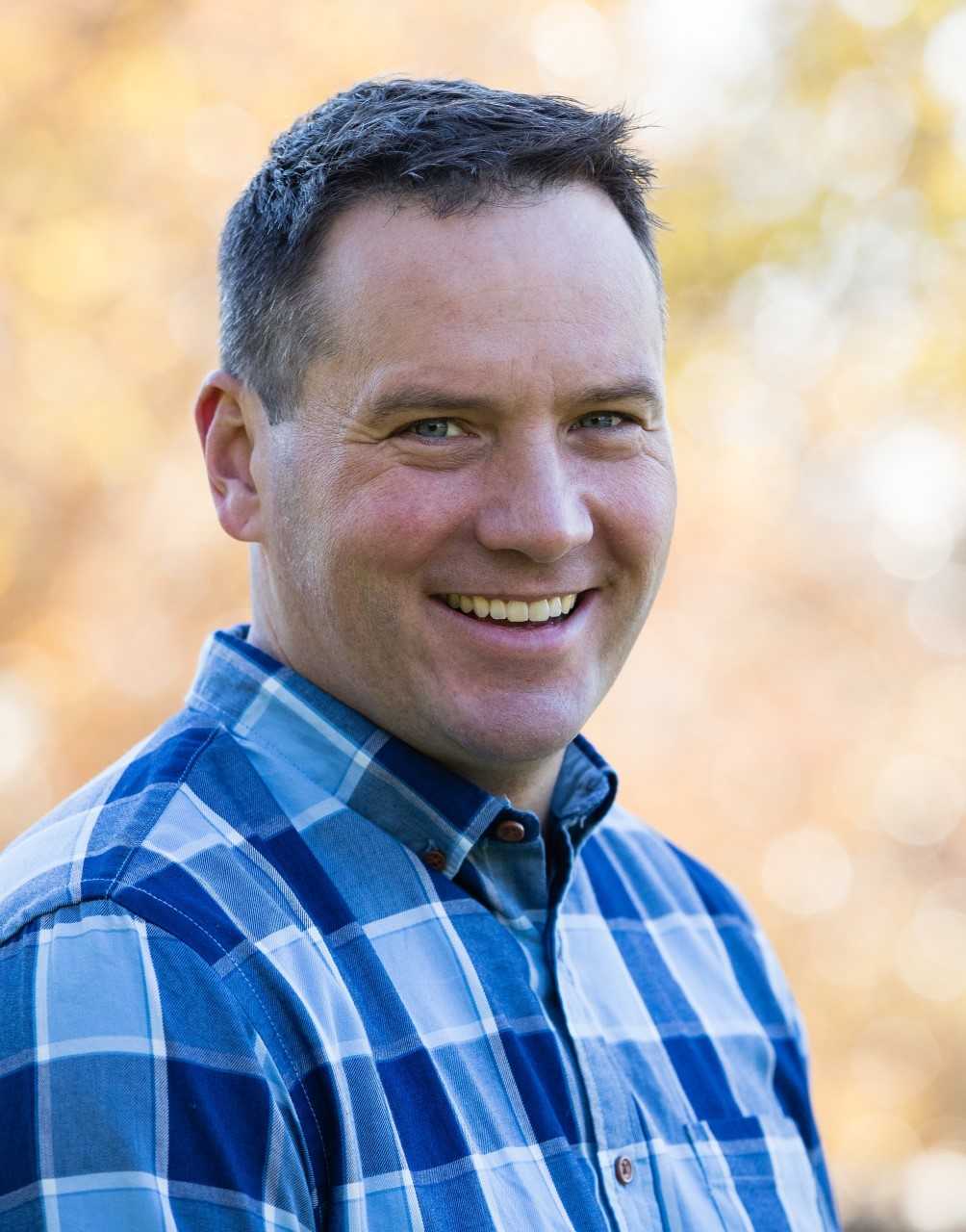 I have to admit I was most impressed with the speed and efficiency at which Daryl Judy worked to close the deal on my first home purchase. I had been renting in Northwest DC for a year, and prior to the expiration of my lease I knew I wanted to buy a house. I spent the summer months aimlessly wandering from open house to open house looking at all types of homes, some starting in the mid 300s and some starting at over 3 million, curious to see how much money would by what. The trouble was that I did not know exactly how to "buy" a house. I was lost. Every time I thought I saw the home of my dreams, I found out the house was under contract or already sold. "How did those people make an offer so quickly?" I thought. "Why is this process so complicated?" I lamented. "Who can answer all my questions?" I wondered. These concerns and many others were resolved once I spoke to Daryl Judy. I did find the perfect house on a Sunday and first spoke with Daryl the following Monday. By Tuesday we had a completed and signed offer to submit to the Selling Agent. I was amazed that the dream of owning a home was becoming a reality, but was more amazed at how quickly and easy Daryl made the process. Daryl took the stress and guess work out of purchasing a home. His professionalism was exemplified by visiting me at my home on short notice to coolly and confidently explain the steps we (and I really mean "we" - myself, Daryl Judy, and the firms reputation) would be taking to draft an offer. His expert knowledge of current market conditions and Seller attitudes was instrumental in advising exactly how much escrow to put down initially, how to draft a convincing cover letter, and, ultimately, how to structure my bid so that during the tumultuous escalation process my bid came out on top. My home did not cost $3 million, but I was treated as if it did. Their firm is a professional institution that really looks after all its clients. I could count on the reputation and tradition of excellence to make the process of buying a home actually, well...ENJOYABLE! I would recommend Daryl to anybody who is serious in purchasing a home.
David M. Van Leeuwen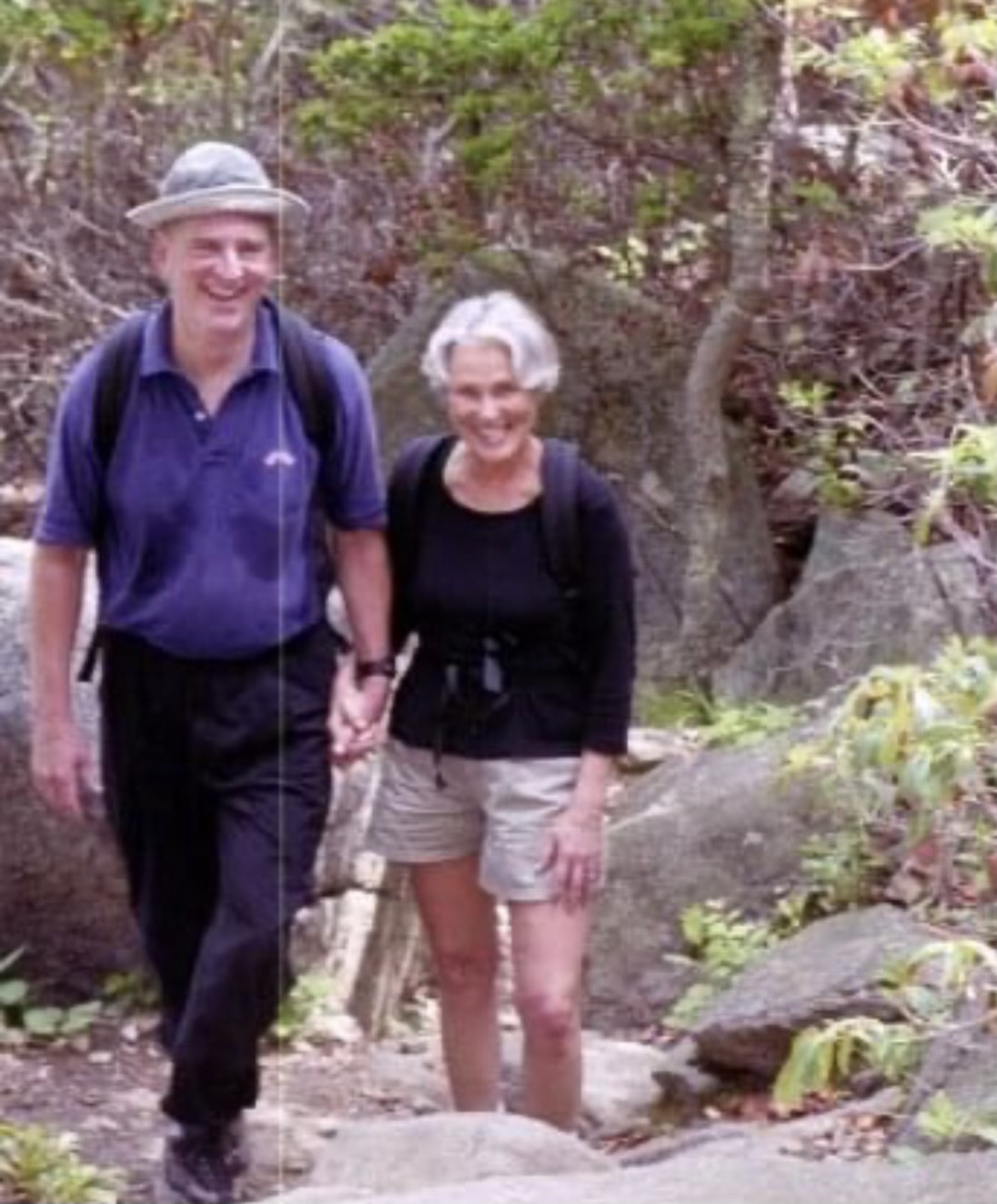 While the thought of putting our house on the market after 25 years was overwhelming, you made the whole process ... from start to finish ... a very rewarding experience. Starting with staging our home for its best presentation, to expert showings, to impressive open houses, we were wowed with the care and professional determination you provided us. All of your extensive marketing efforts paid off as well, with hundreds of potential buyers responding to your repeated advertising campaigns. And in the end, you helped us select the best buyer and negotiate the best price for our home! Thank you so much for your support and expert care when we most needed it.
Carol Felix and Wayne Dickson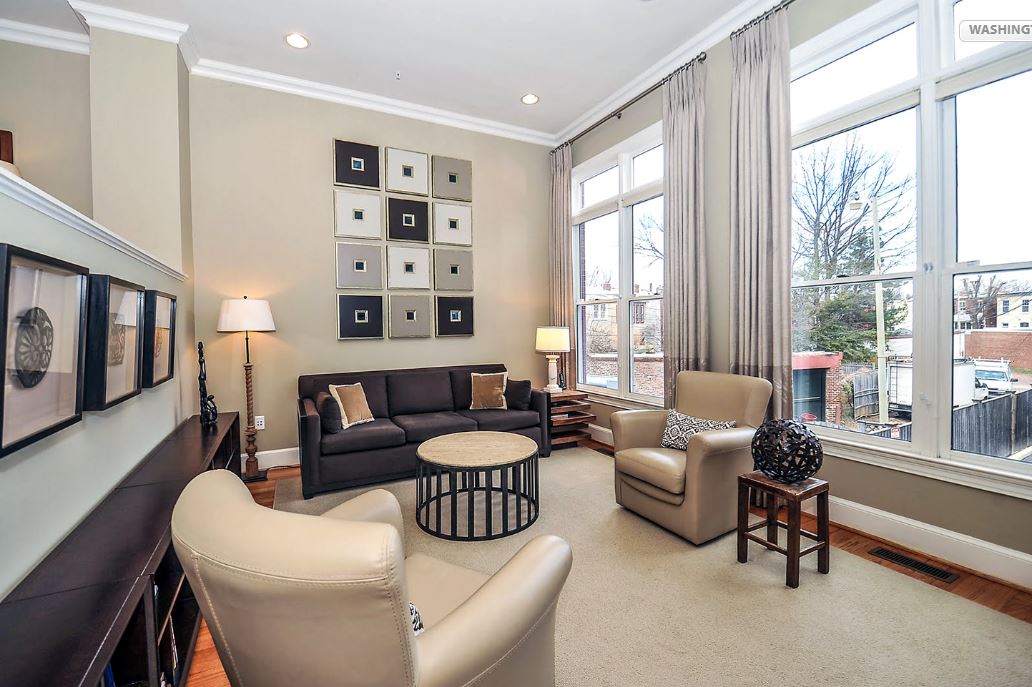 Daryl Judy of Washington Fine Properties was our realtor when we moved from Rockville, Maryland to Washington. However, he was much more than that. Daryl went to incredible lengths to help us find a house in the city that immediately become our home. Daryl was patient and wise in advising us as we transitioned from a large house in the suburbs to our townhouse on Capitol Hill. He used his extensive knowledge of the D.C. real estate market to guide us to the best neighborhoods in the city that fit our desires. He truly listened to us and then tirelessly found numerous possibilities for us to consider. As we narrowed our search to the Eastern Market neighborhood, Daryl was amazingly diligent in pursuing a fair deal for us in negotiating with some difficult potential sellers. In addition, Daryl's eye for style was su- perb. There are details of our new house that Daryl immediately noticed that we have only later come to appreciate. Throughout the entire process from our first meeting to closing, we really feel as if Daryl was a strong and powerful advocate for us. In summary, we enthusiastically recommend Daryl Judy for any family or individual who is looking for a new home in the D.C. area. He combined a solid knowledge of the real estate market with a tireless work ethic to bring us a wonderful home.
Dr. Eva Perdahl-Wallace & Dr. William Wallace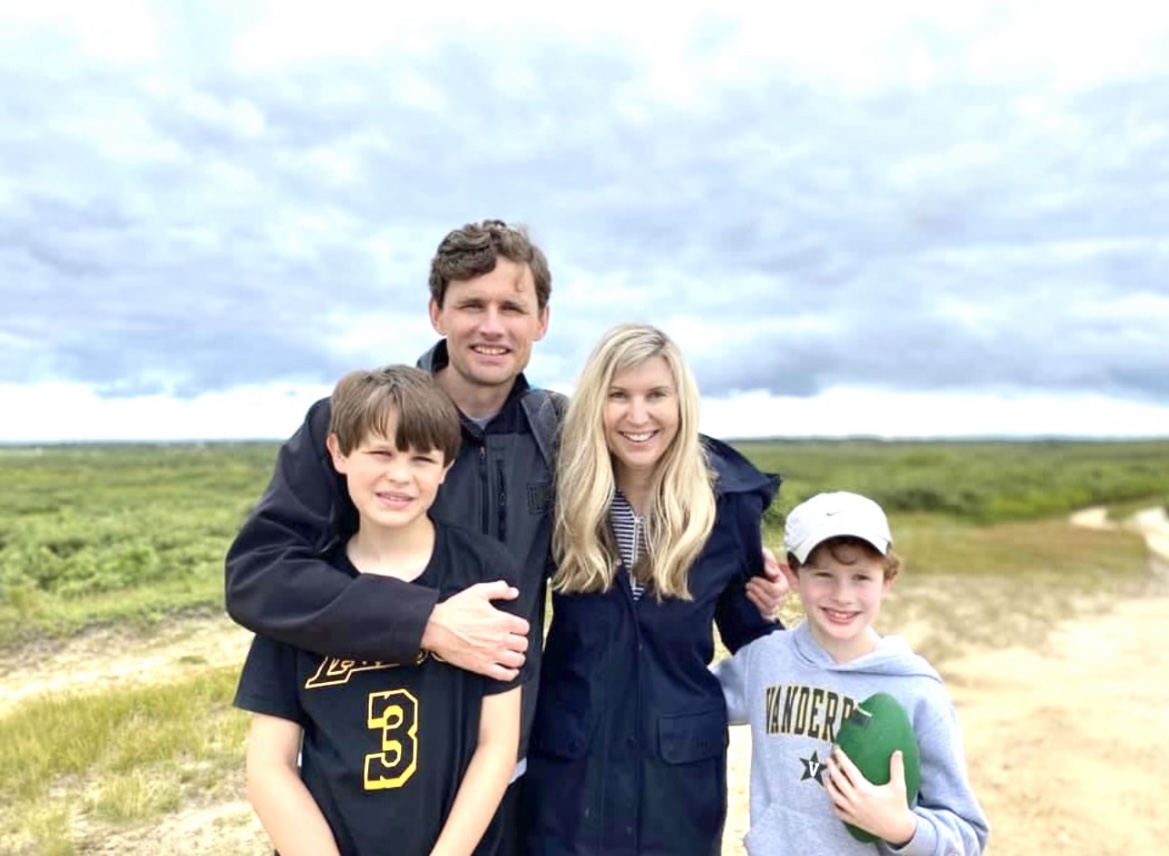 Daryl was fabulous. We were immediately impressed the moment he walked in our door and started talking about how he could market the house. Within 2 days, he had the house photographed and the website running shortly thereafter. As if his witty sense of humor and good nature weren't enough, we received a full asking price offer within 4 days of the house officially going on the market. Housing crisis?!? Not if you're using Daryl. He is delightful.
Edmund and Elizabeth Sauer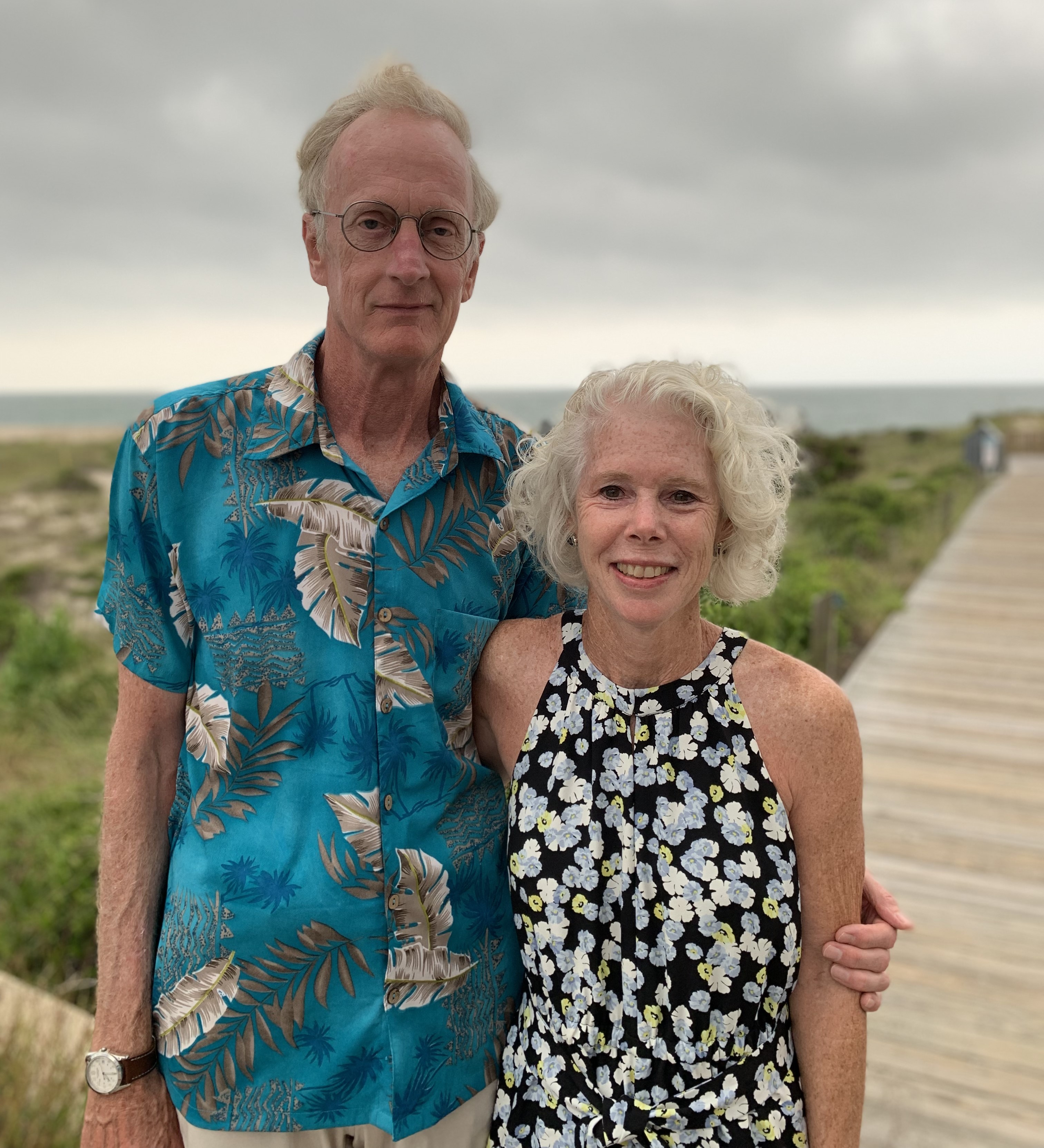 I met Daryl Judy during an open house he was hosting in Georgetown, and when I mentioned the type of house I was looking for, he immediately showed me a listing of all transactions in the area for the past six months, as well as current listings, which I found very helpful. He offered to show me houses that potentially met my needs and we met quite a few times looking at Georgetown homes, including new listings. After several months of less than fruitful searching, Daryl encouraged me to see a few of his listings in Kalorama and DuPont circle, and I reluctantly agreed, as I thought I still wanted to live in Georgetown. The home in DuPont was absolutely perfect other than the price, so we decided to keep looking, at least temporarily. When the sellers lowered their price, I received the first call and immediately put in an offer. At that time, Daryl had his very capable colleague represent me, as he was representing the sellers. Throughout the negotiation of the contract and the inspection they were both terrific, and we received all relevant information on comparables, so that we could judge how our offer stacked up against recent sales. Daryl was especially helpful immediately before the closing, when my insurance agent gave me an outrageous quote at the last minute, and put me in contact with his recommended agent to whom we have transferred all our insurance business. I would definitely recommend Daryl to anyone looking to buy or sell a home in DC.
Debra Drumheller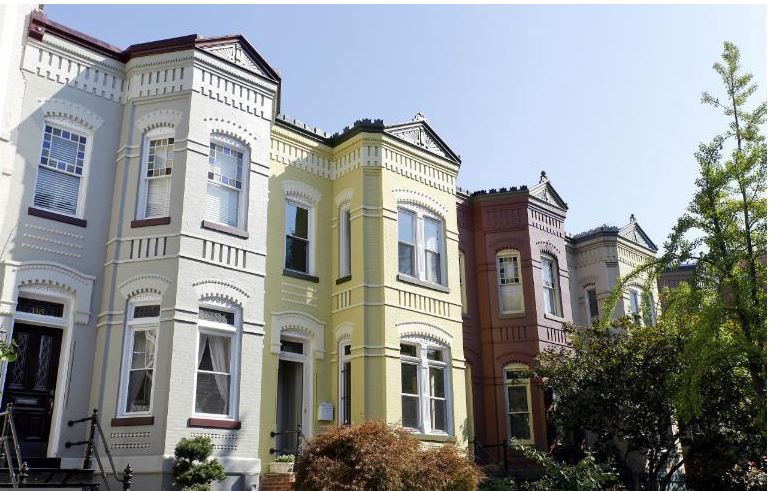 Working with Daryl was exactly the experience I was hoping for. He helped me sell my house and less than a month later helped me buy a new condo. In both cases he managed all the details, kept me posted on where I needed to be and when, was clear on what information I needed to get and share, and guided me through all the big decisions with a steady hand. Daryl came highly recommended to me by a number of my friends in the DuPont/Logan area who had worked with him to buy their homes. I was looking for someone who would make the process as easy as possible for me, while getting me the best possible price. He met both criteria with flying colors. The house I sold, sold for almost $20K more than it's appraisal value (based at least partially on Daryl's guidance on pricing it attractively to get folks in the door and competing, and helping make sure it "showed" beautifully) and the condo I bought I paid $30K less than asking (again, with Daryl's guidance on the best price to offer and the right way to negotiate. I have worked with other real estate agents in the past, and while they were helpful and knowledgeable, but did not take the time and effort to figure out how to work with me the way Daryl did. He listened to my need for simplicity, and managed the process in such a way that minimal effort was required on my part except for the few critical decisions. I highly recommend Daryl to anyone who is looking for peace of mind, attention to detail, outstanding local real estate knowledge, and sound pricing advice.
Eli Murphy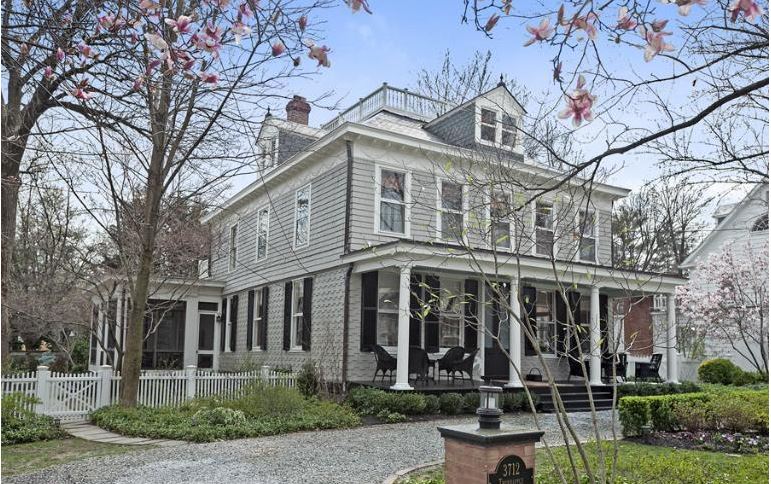 Daryl Judy helped us sell our house very quickly. He came highly recommended and we were not disappointed. His thorough and careful preparation meant that potential buyers were both inspired by the information to visit the house and were not disappointed when they arrived. His photographer was excellent and the photographs presented the house as we saw it...a beautiful historic residence. When an eager potential buyer required a quick turn around, Darryl gave up his plans to make sure that we had the information we needed to make the deal. He even brought fabulous cookies to our Good-Bye House party! My husband and I have only great things to say about Daryl and recommend him highly.
Emily Eig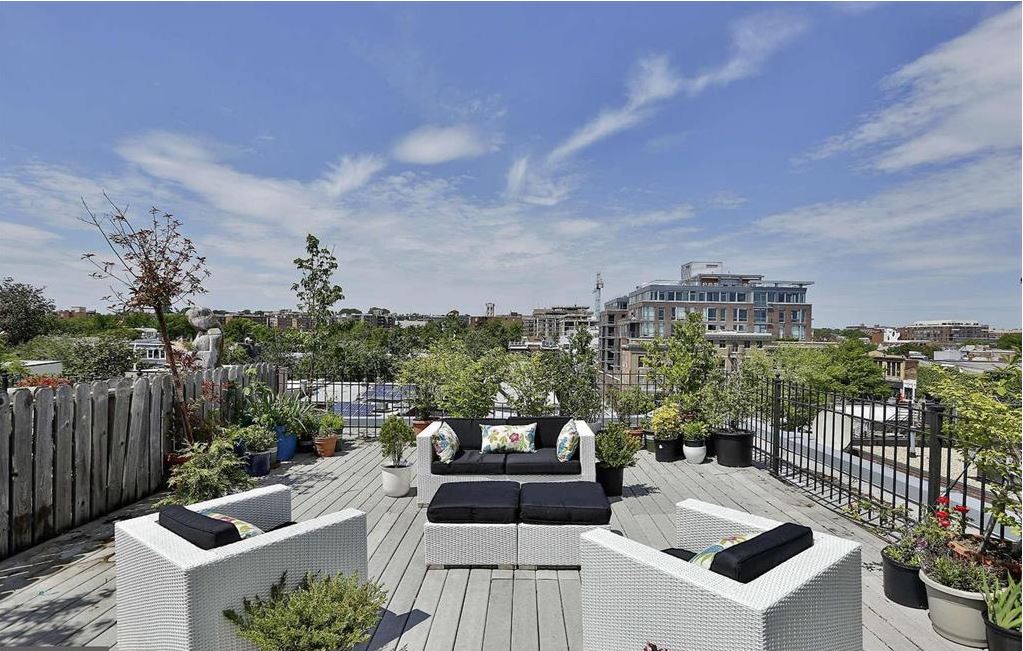 Daryl's outstanding reputation in every facet of real estate profession precedes him, so when I decided to sell my loft, there was no other professional that I envisioned helping me accomplish the task than Daryl. From our very first meeting, it became evident why Daryl has such an excellent reputation. He has an eye for the big picture as well as for details that made a material difference. He also works with a group of professionals who are also at the top of their game in their respective areas of expertise. The photographs of the property taken for the website were outstanding, the staging was top-notch, and the painting of key areas was performed very professionally and in a very timely manner. It is worth highlighting that Daryl was very careful in weighing costs/benefits when making recommendations to present the unit in the best light. Also, Daryl had broad and consistent oversight with regard to every single person responsible for any part of the transaction, including me. The unit was sold in less than a week after only one open house at a price that I was extremely happy with. Daryl's negotiation skills go way beyond price as his experience allowed him to use tools that were unknown to me. One of Daryl's greatest skills is that he knows how communicate with others and was always available to me. While he took the initiative to contact me regarding every key date in the process, he was also there to provide answers to all my questions and put me at ease as necessary. While I initially came to Daryl due to his reputation, the many critical details of the selling/closing process showed me the many reasons why Daryl is so successful. I have worked with several real estate professionals in the past and none hold a candle to him. I could go on and on about Daryl's results-driven talent, but the above are the most salient examples that highlight why Daryl would be my go-to agent again in the future.
G. Serritiello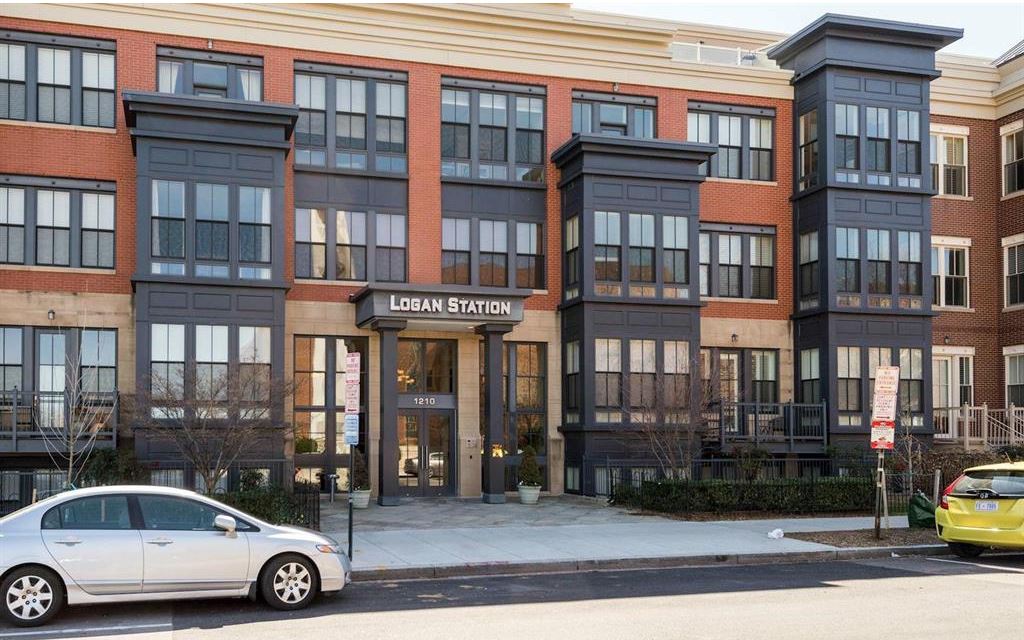 Daryl is the realtor of our dreams. He is extremely professional and coached us through the selling of our home to great result. We granted him our trust and followed his process. Everything he said would happen did happen. We could not be more delighted with him and the outcome of the transaction. Thank you
Craig and Kristin Parisot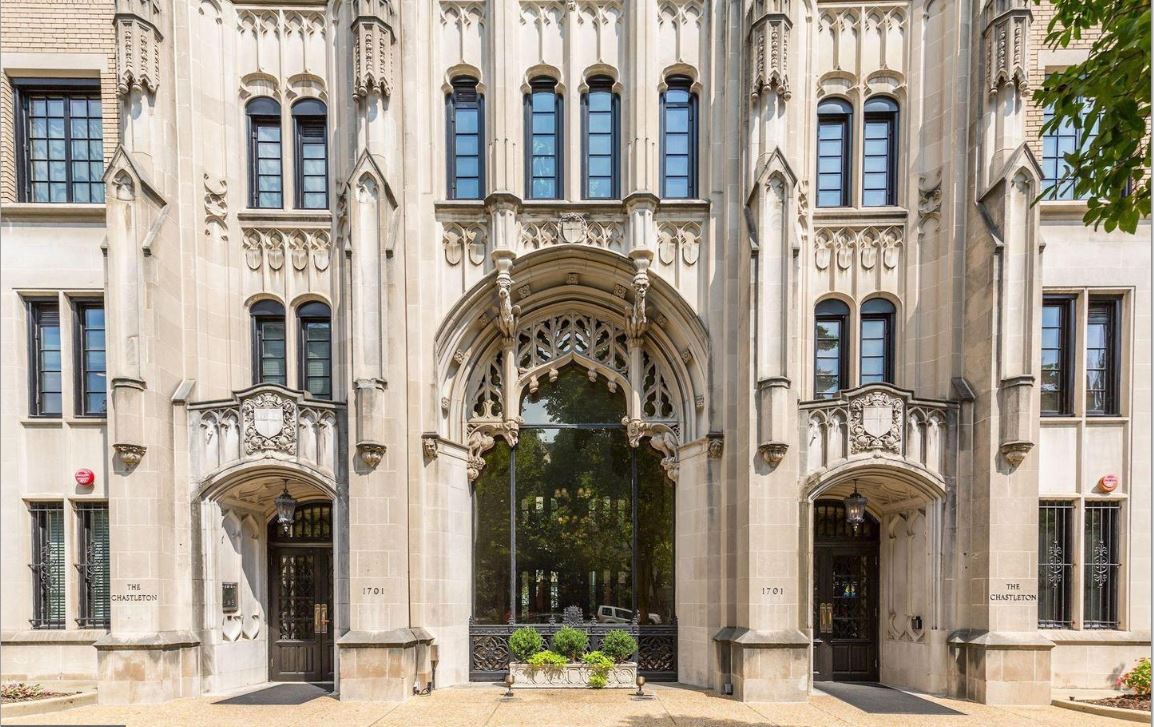 Daryl has a great team and helped me consider every aspect of my move. Using his abundance of local knowledge, he helped me find the perfect neighborhood as well as my first apartment. At each stage of the process, and even after closing, Daryl continued to check in with me about my move. His personal attention made all the difference.
Graham Green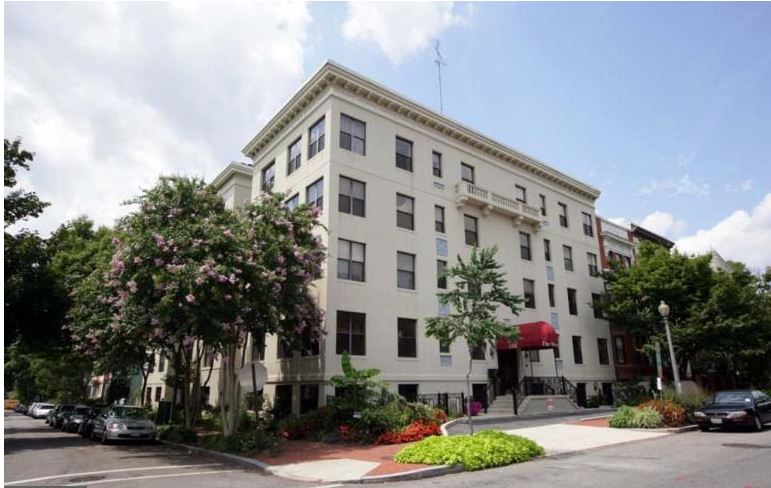 Daryl clearly understood we had a tight time frame in which to sell our home due to our relocating. In fact, our home was on the market just six days later! But it wasn't done haphazardly. He took the time to ensure we were comfortable with his sales strategy, marketing materials, and showing schedule. His knowledge and skills helped sell our home in just four days. Daryl's professionalism, positive attitude, and constant communication made the entire process painless. And it only took him six days to get it on the market!
J.P. Stephenson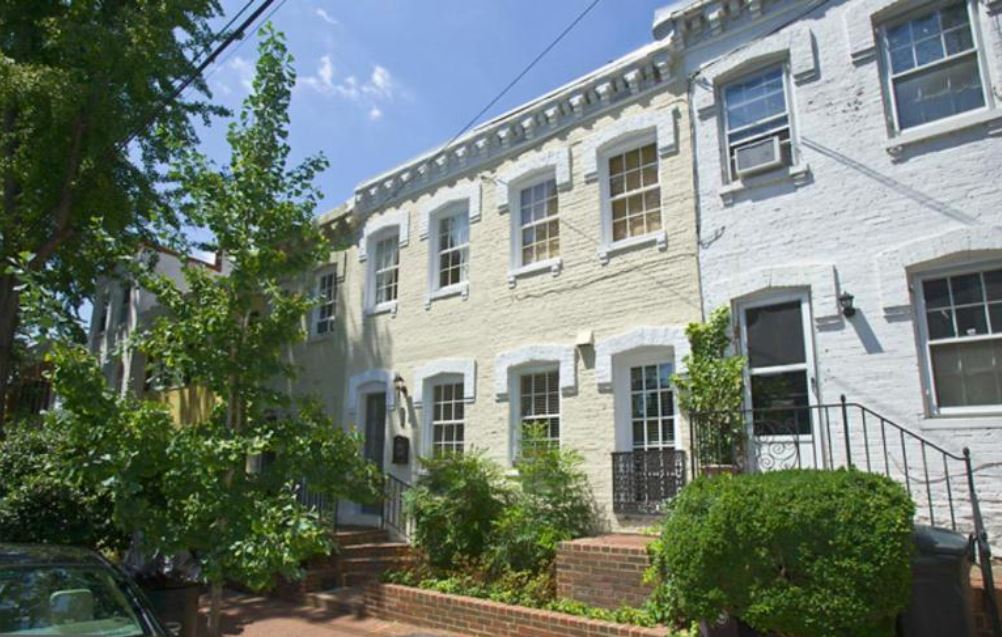 My husband and I moved across the country to Washington DC last summer and were looking for a "seamless" move. We were aware of the fact we may need intermediary housing while we searched for the home we wanted to purchase, but really were looking to simplify our lives and move directly to the home we wanted to purchase with no temporary rental and all that entails. We flew out to DC with 3 days to find a home and wanted a go-to realtor. From the very beginning of our contact with Daryl, he proved to be that realtor. He responded quickly to emails and phone calls and paid attention to what we were saying. He offered guidance, but was flexible in showing us places we wanted to check off, even though they may not have been optimal. Best of all, Daryl is tireless. With his organizational skills, we saw more houses than we could have imagined possible in those few days. After we found the house we wanted, Daryl continued to show his professional skills, guiding us through the closing. Thank you Daryl!
Jackie and Russell Glasgow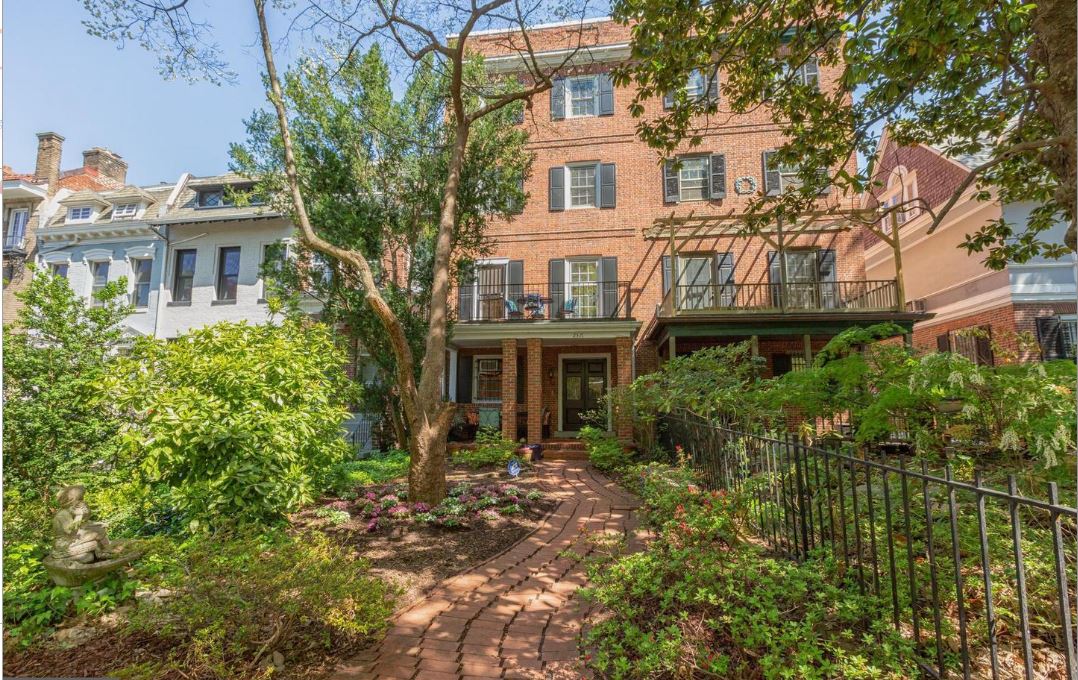 We have worked with Daryl on several real estate transactions where he has helped our family either buy or sell a home, and have been very impressed with his expertise, professionalism and dedication to his clients. We will definitely work with him in the future. Daryl was a tough negotiator and helped me get an amazing deal on my new home. He also provided great contacts to an architect that I ultimately hired to do some renovation plans for me. He was very responsive and very personable.
Ashok Kumar
We have had the fortune of working with Daryl Judy for a number of years and used him to buy our first condo in Logan Circle. When the time came to upgrade to more space with our growing family, Daryl was our first and only call. He helped us think strategically about our priority wish list for our next home and made sure we had everything lined up financially to move quickly in a hypercompetitive market. When the time came to put in an offer, Daryl acted quickly, leveraged his relationships, and used his extensive expertise to draft the most competitive offer possible. We were able to successfully purchase our home in a bidding war and without going over our maximum budget. When it came time to sell our beloved condo, Daryl worked the private sale market to find us a buyer in a less-than-desirable environment due to both COVID and the Capitol Insurrection. As a result, we were able to sell our condo for our asking price, and without having to go through the hassle, unknowns and costs of putting it on the market. We couldn't have pulled off either of these transactions, let alone both of them, without Daryl's unflinching guidance and expertise in an extremely challenging and competitive market. Simply put, Daryl knows the region's market like none other, and because of his relationships and expertise to act quickly and efficiently he made both buying AND selling seamless for us. The world presents enough stresses in our daily lives but because of Daryl, our recent experience in the DC real estate market could not have worked out better. We are incredibly grateful to Daryl and his team for everything!
Drew and Robin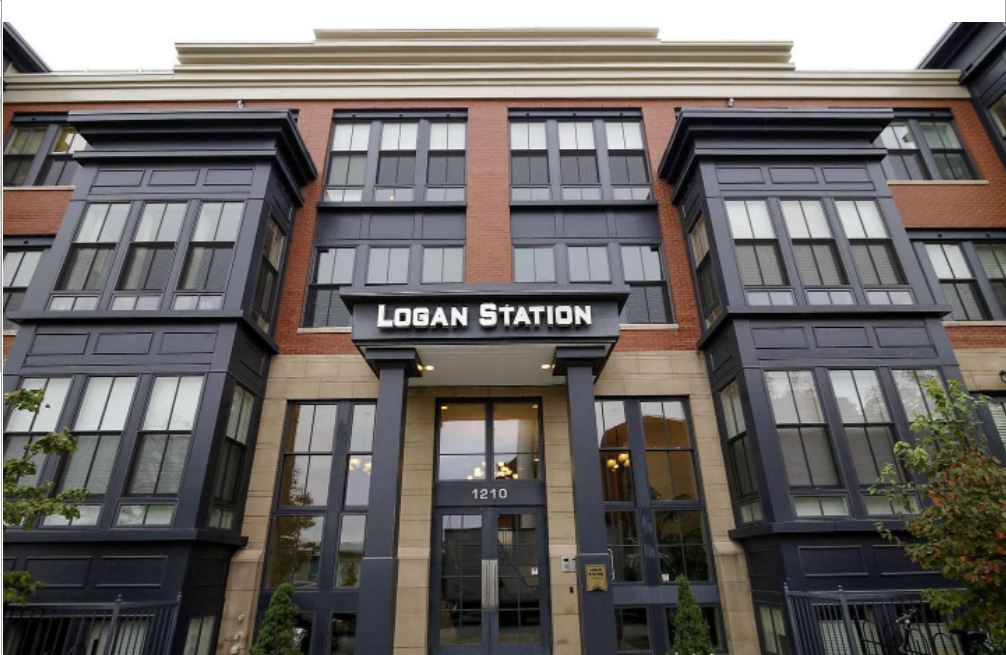 We worked with Daryl to sell our condo in Logan's Circle, DC. We were moving to a new house that was not going to be finished for another five months so we had a huge ask – we needed a late settlement, otherwise we would have to move twice. Daryl was able to find us a buyer, who was not only willing to have a late settlement, but also pay asking price. It gets better….Daryl was able to achieve all this in 24 hours after putting our listing in his newsletter, not even on the market! Daryl was wonderful to work with – knowledgeable, professional, courteous and down-to-earth. We couldn't have asked for a smoother sale.
Jan and Midhat Pawlak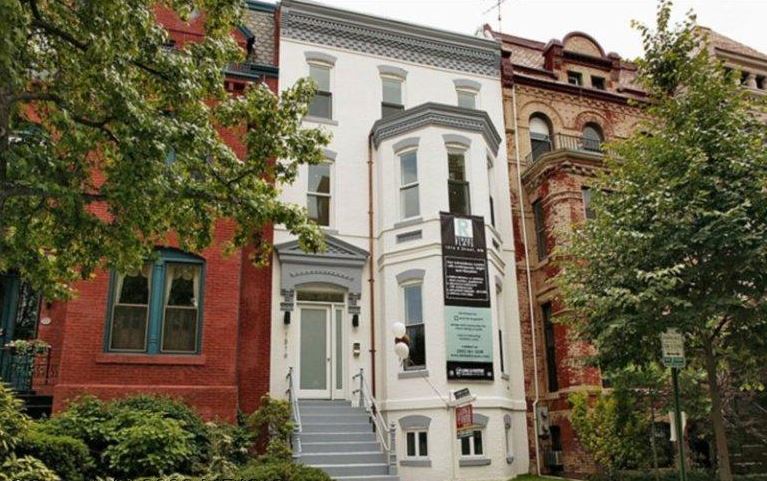 Daryl Judy provided good advice and excellent customer service in helping me buy my first home. His knowledge and dedication made the whole experience smooth and stress-free. I would recommend using his services.
Yih Peng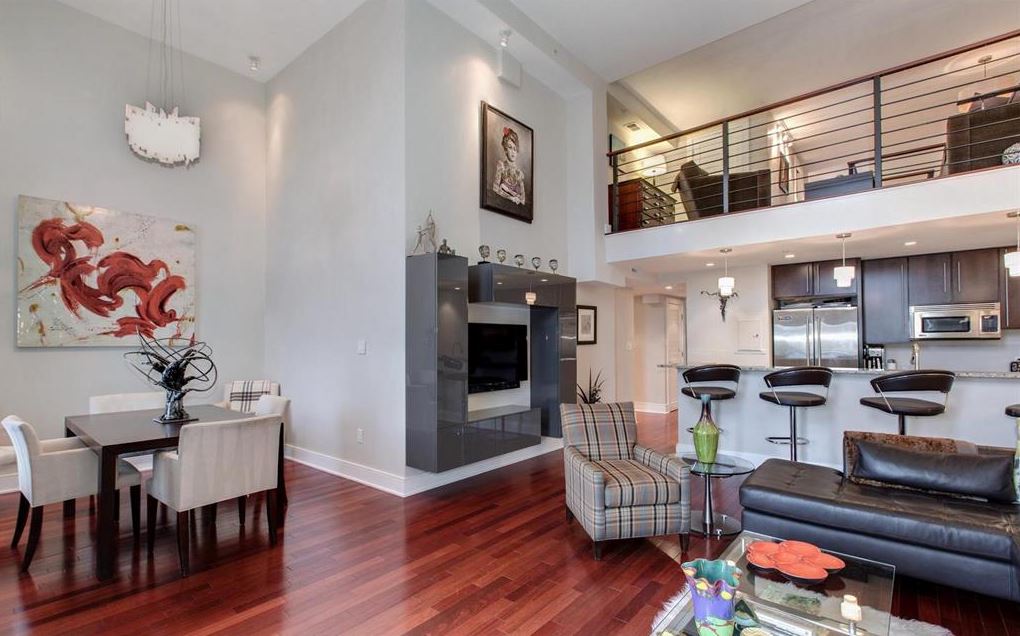 It was a real pleasure working with Daryl and his team. They provided great advice on preparing my home for sale, created excellent marketing plan and provide sound advice on pricing. The team was very professional, fast turn around, super efficient on the closing to-dos and listened well to my questions/asks. I will definitely use Daryl and team the next time I move... and of course recommend.
Thom Martin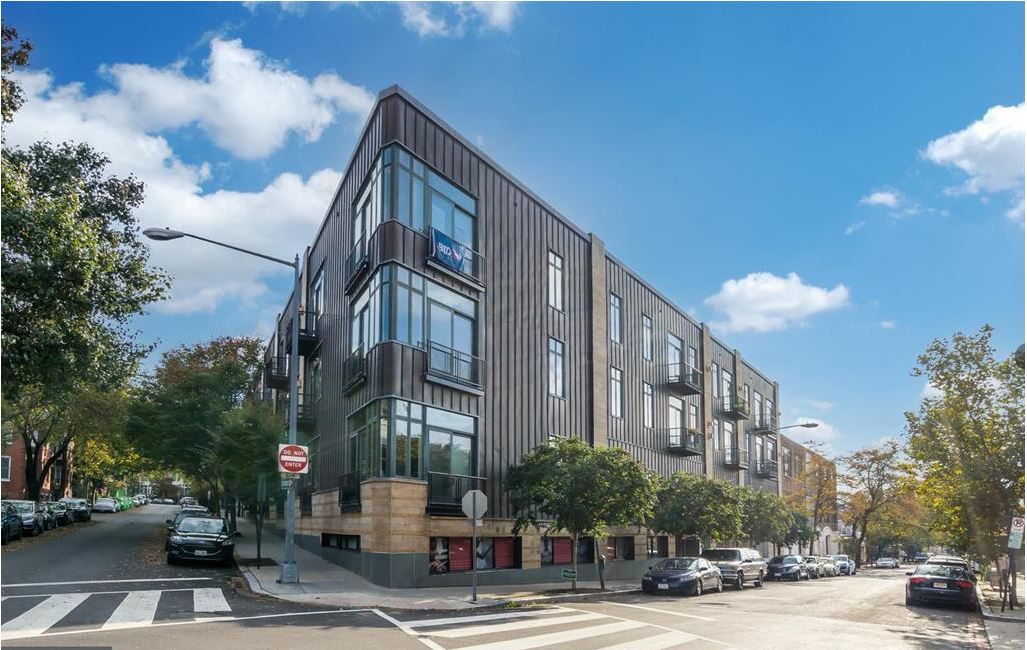 If only every home buying experience could be as rewarding as mine was! I know I have Daryl to thank for the ease of the process and the quality of the end result. He commanded such knowledge of the market, took a personal interest in finding me the perfect first home and executed the process with such a great sense of professionalism. What is even more impressive is that Daryl has continued to take an interest in making sure I am just as in love with my place now as when he first showed it to me over a year ago. Without reservation, I would recommend Daryl to anyone looking to buy or sell a home in the DC area.
Jasmine Zamani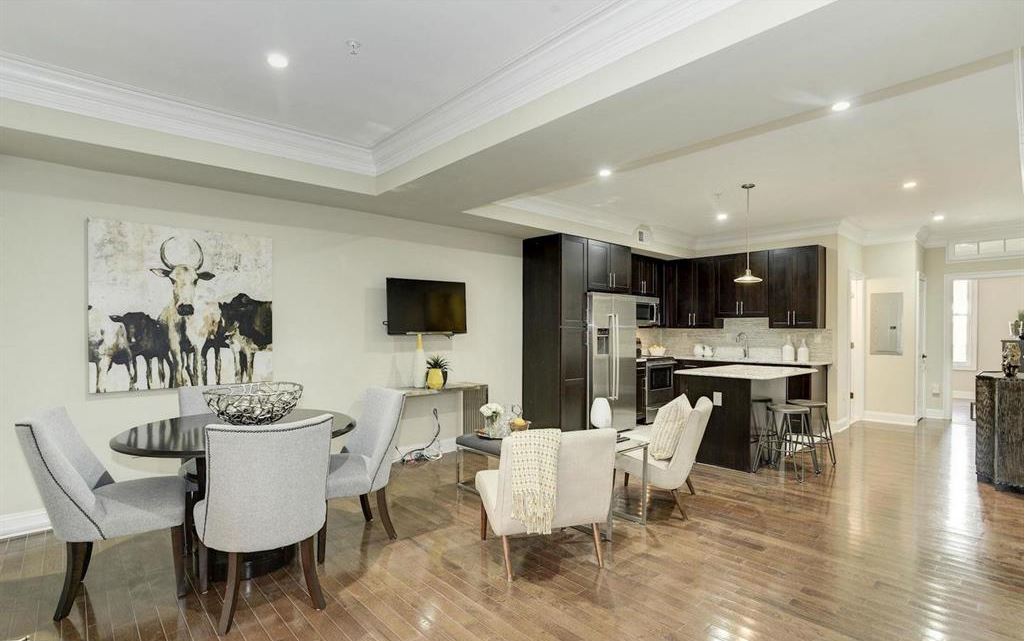 As we prepared to sell our condominium in Washington, DC my wife and I did our homework. We interviewed three prospective agents to represent our property. Any one of the three would represent us well and after careful consideration we opted to go with the agent who had helped us purchase the property. After several months with many showings but no firm offers, we knew we had to make a change in representation. It was the right decision. Daryl welcomed us back, assessed our situation and recommended a minor renovation that eliminated the concerns expressed by prospective buyers. Since we already had relocated to another state, we placed our trust in Daryl. The renovation was completed in a week. The expert staging and marketing highlighted the best features of the property and resulted in multiple offers after the first weekend on the market. Daryl's experience and hands-on approach sold our property in 4 days.
Matt and Nancy O.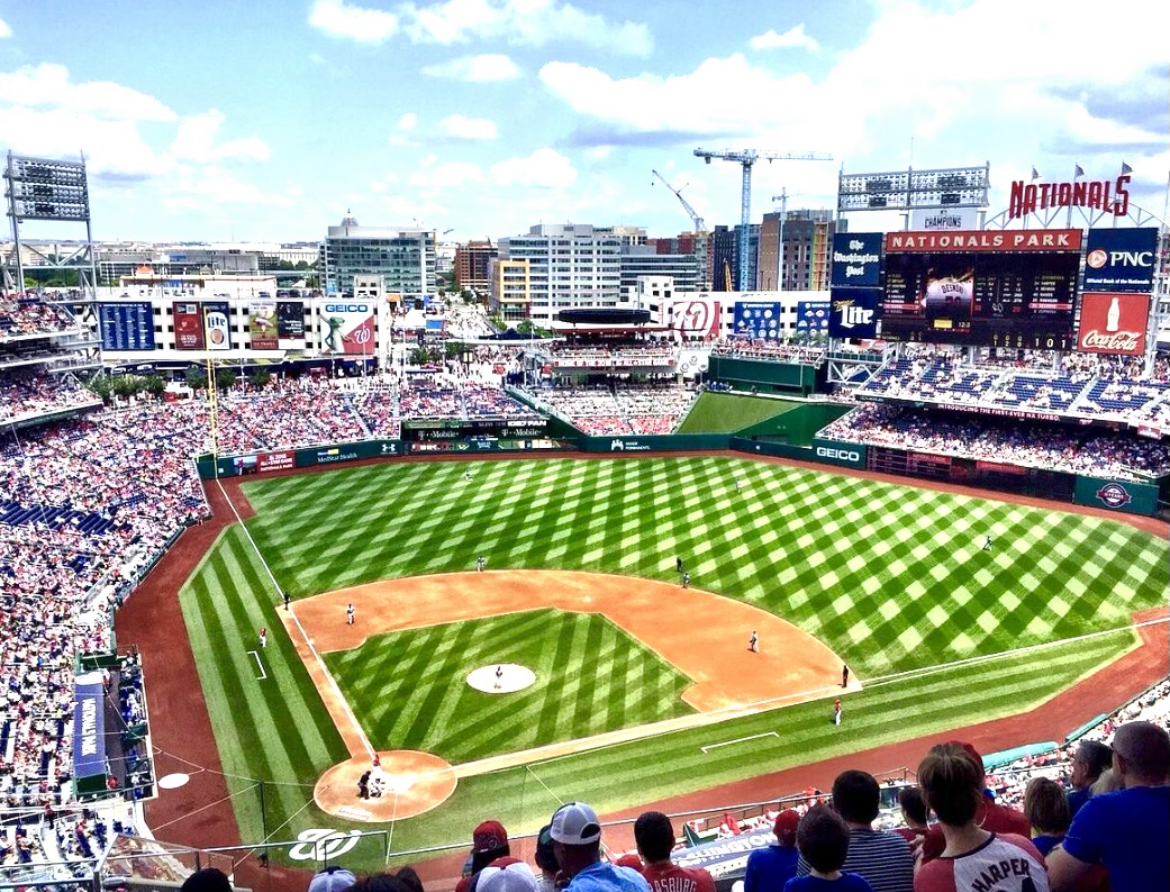 When we began looking to buy our first home, we were fortunate to have Daryl by our side throughout the process. With Daryl, we had a trustworthy advisor, an organized and knowledgable expert on the local housing market, and a highly skilled negotiator. Thanks to Daryl's efforts we found a house we now call home. We are thankful for Daryl for his hard work on our behalf.
Jed and Nicole D'Ercole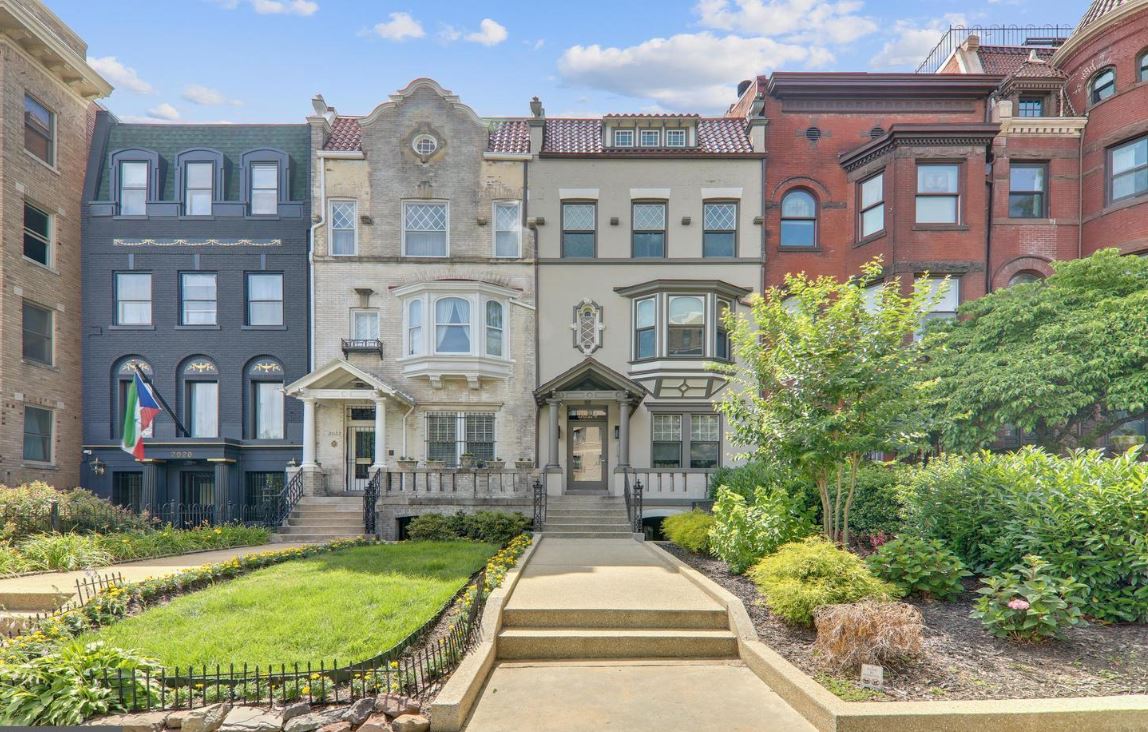 I relied on Daryl to buy our current home in Adams Morgan and sell our previous home in Georgetown. The two transactions were completed very smoothly and within a short period from each other, and all members of the team were incredibly professional and friendly. I have no hesitation in strongly recommending Daryl and his team to anybody interested in buying or selling real estate property. They are truly the best!
Franco Peracchi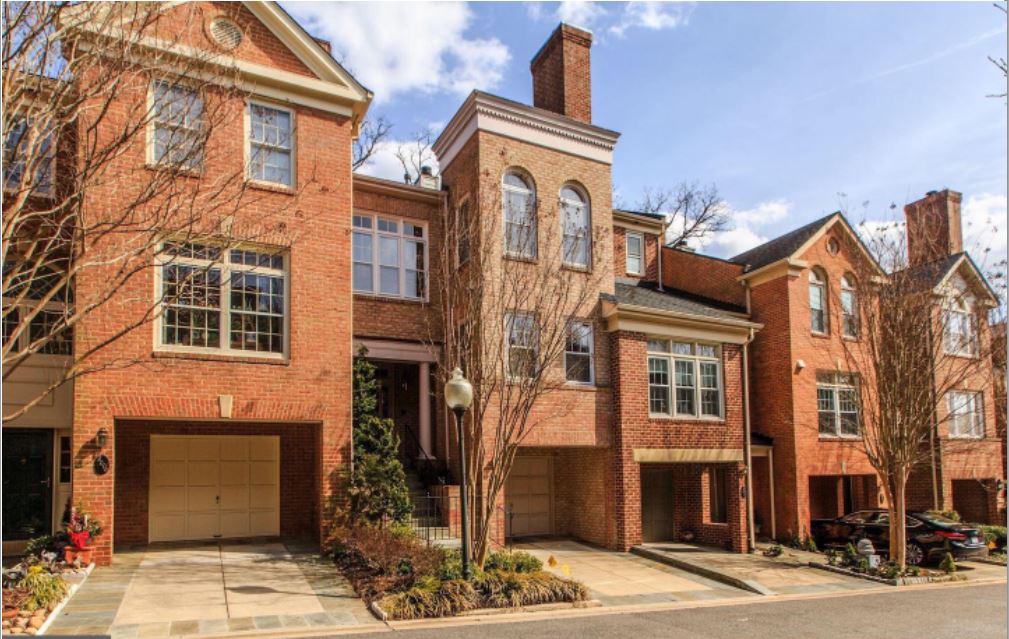 Daryl is phenomenal to work with. Unfortunately, I have track record of not staying very long in my homes. That said, I'll be using Daryl again for my next sale/purchase. His knowledge and expertise of the local area, especially in nicer, turnkey properties, is very impressive. It was this expertise and knowledge that led me to close on my new Georgetown townhouse in May 2019. I had placed a down payment on very high-end, new construction, doorman condo in Tyson Corner that very much reminded me of the convenience and amenities of living in a NYC full service building. After working with Daryl, he guided me to make what I believe to be a much better investment decision with the Georgetown townhome. In the end, I knew that Daryl wasn't just trying to "sell" me something in DC, but instead, was interested in making sure that I made the right decision for me. I am very pleased with my decision with the DC townhome and really appreciate his professionalism, responsiveness, excellent negotiation skills, and post-sale service (shout out to Anthony as well!). For someone who's in a real estate transaction every 3-4 years, I can tell you that the whole team is also a lot of fun to work with! Do yourself a favor and reach out to him ...you won't regret it.
Jerry Mauricio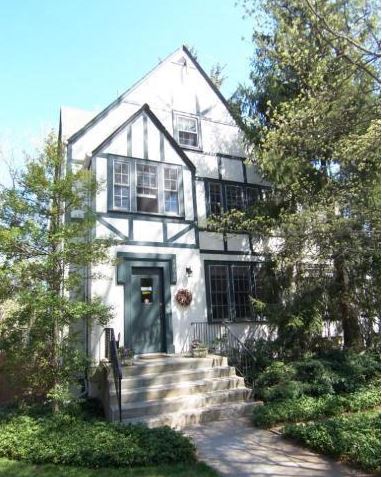 We were very fortunate to work with Daryl Judy in the process of locating and purchasing our new home in Chevy Chase. Daryl brought a level of professionalism, knowledge, and commitment that far surpassed our high expectations. He was a trusted advisor and advocate for our best interests. We offer our most unreserved recommendation to anyone looking for a new property. Daryl was beyond compare.
Rori and Phil Busman
Finding a home can be a challenge, but finding a home in a new city is an even bigger challenge. As we were relocating from another state, we needed not just an Agent, but a "Washington Pro" who knew not just the market, but the neighborhoods and vibe of the city. We're glad we found Daryl Judy. His knowledge of both the housing market and the intricacies of each neighborhood helped us find the right home in the right location; both are essential when making a purchase. Daryl remained patient with us, guided us professionally, and worked his magic during the contract phase. We're in our new home, in a new city, and are off to a great start. Thanks, Daryl!
Glenn Greenberg and Will Herbig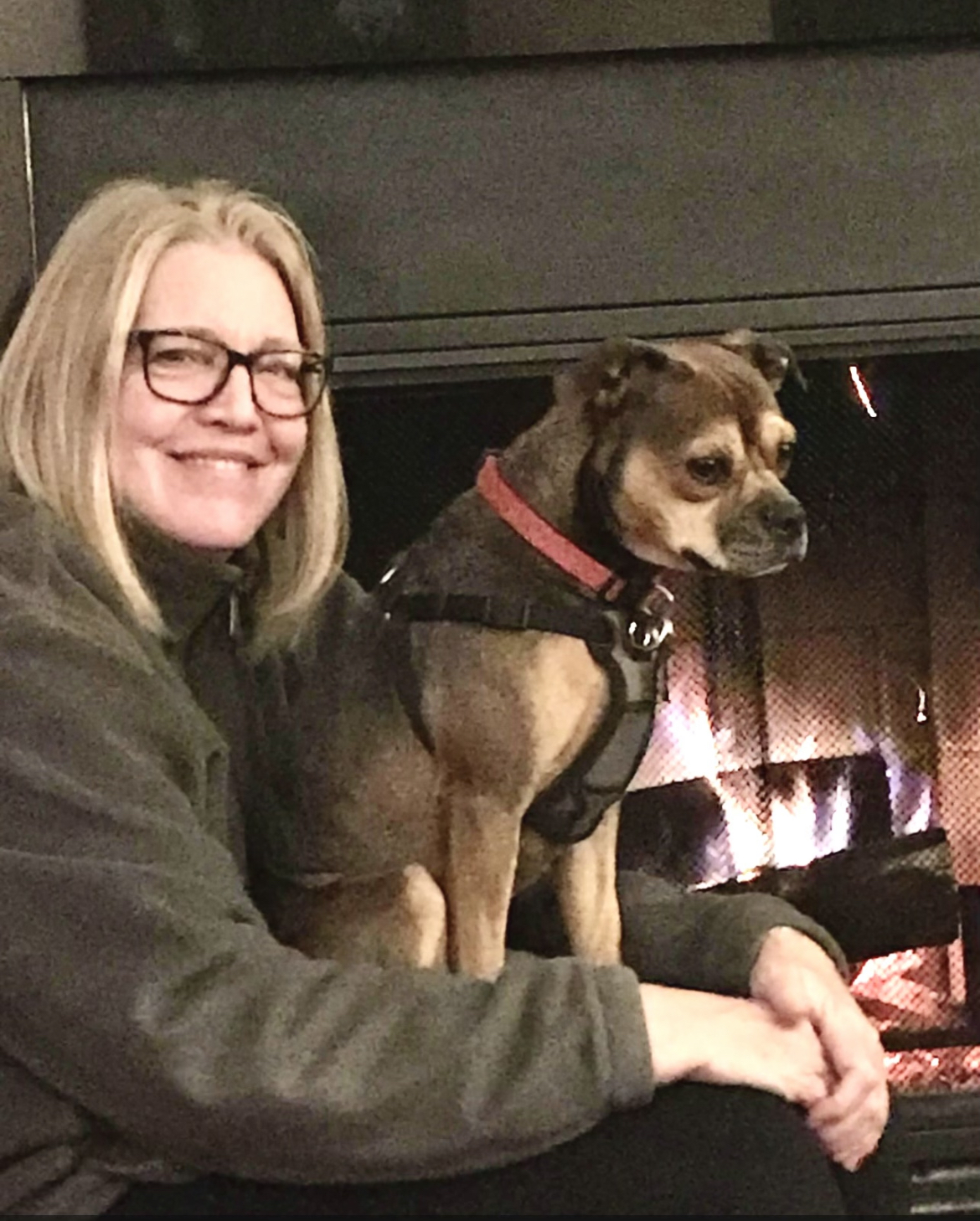 Daryl Judy is the guy to get it done. He works harder for you and the best outcome than anybody I know. He has an assuring ability to handle the most complex and pressured situations with focus, integrity, and kindness. He is that rare combination of knowledge, persistence and generosity of spirit. I should also say that I have seen him quietly, and with the same dedication and attitude of respect, donate countless volunteer hours to help DC's homeless population
Joan Von Drehle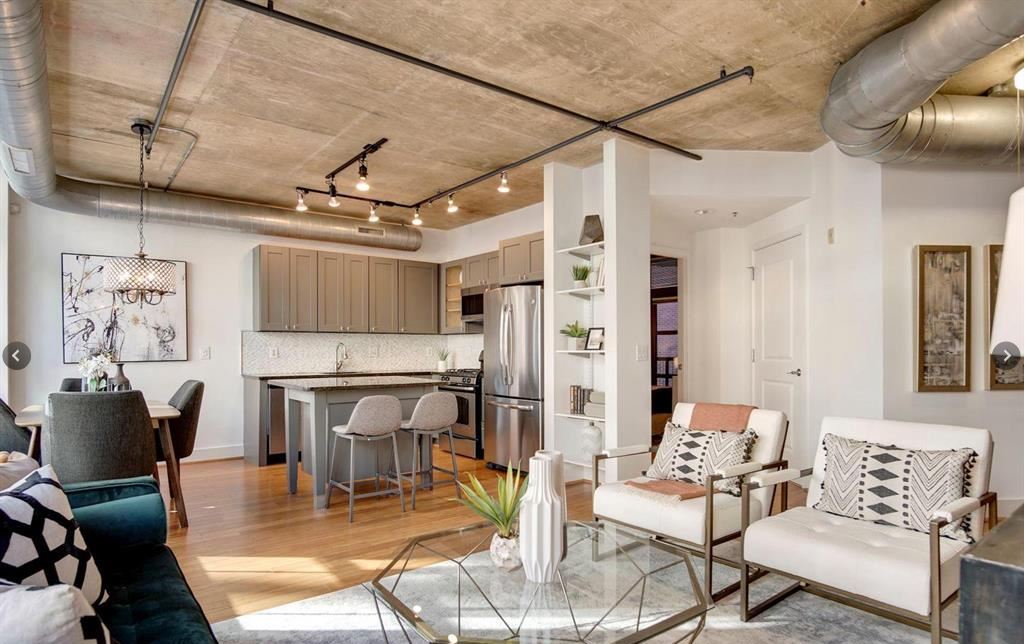 Daryl and his team made sure I didn't settle for anything less than my dream home. Even when I wanted to compromise some of my wishes, Daryl reminded me that wasn't what I wanted. He was always frank with me, so I knew I could trust him. In the end, I found the perfect place for me and I could not be happier. It all came together and I can't thank the entire team enough for helping me through the process of buying my first home. THANK YOU!
Christina Tufaro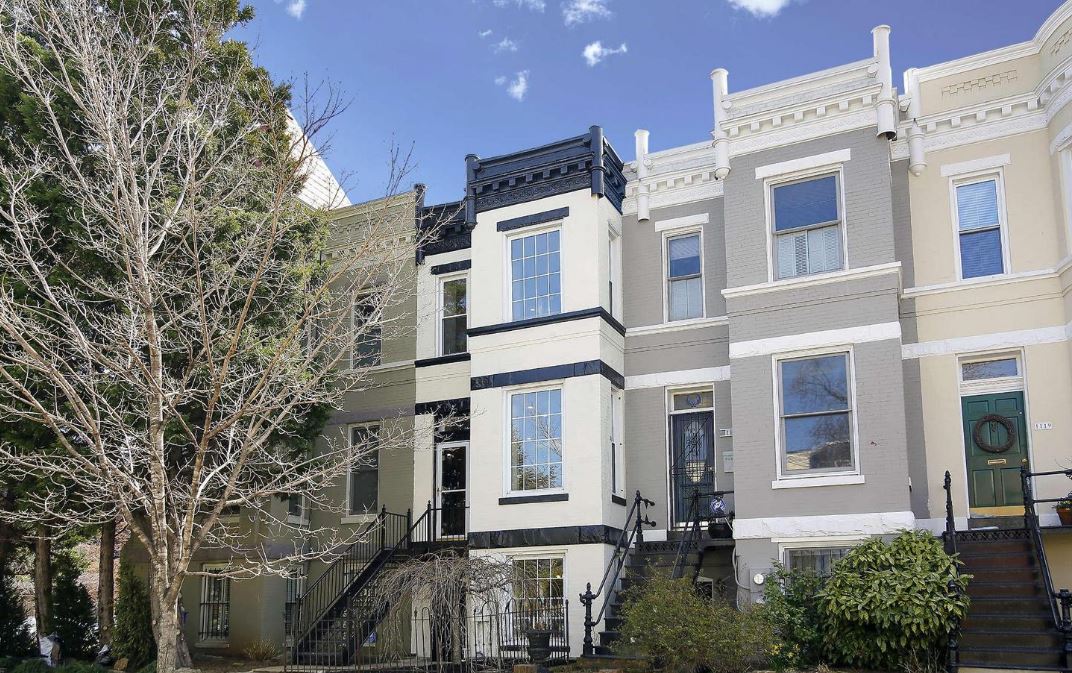 I am wholeheartedly convinced that the reason we were able to sell our house at a price that dramatically exceeded our expectations was that we dutifully followed Daryl Judy's advice every step of the way. From the very beginning of the process through a four-party bidding war, Daryl engendered tremendous confidence; he was clear, direct, professional, understanding, detail-oriented and responsive. Daryl deeply understands the DC market; not only does he know what will attract buyers, but he also walks his clients through the reasoning behind his recommendations so that the experience of showcasing a home is truly that of a team working together towards maximum mutual benefit from pre-listing to post-closing.
Allison and Peter Gustavson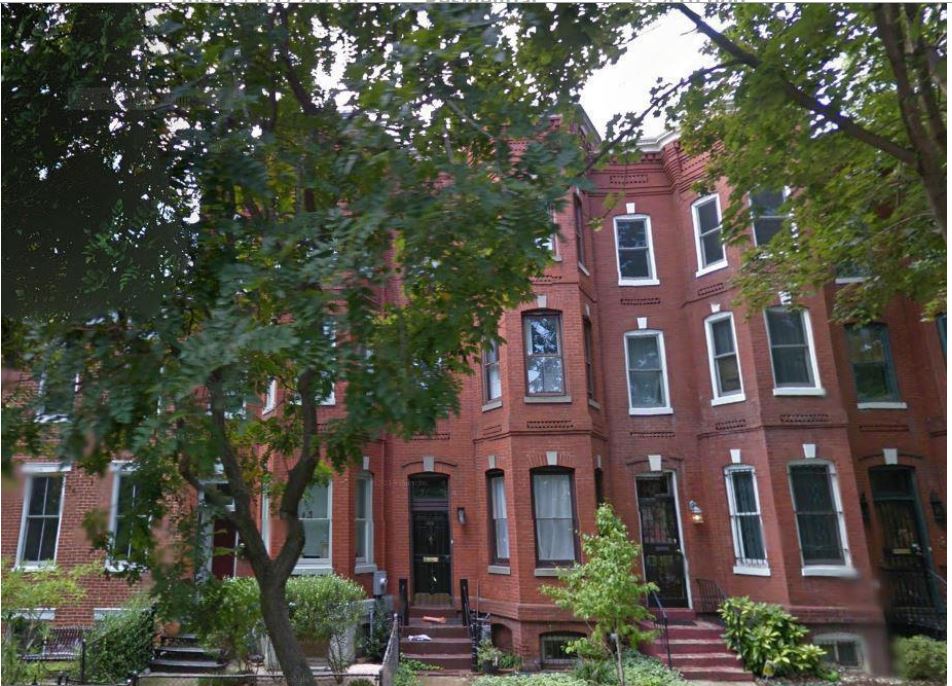 As a busy professional, I really appreciated Daryl's balanced approach with me. We set out my parameters for property on the whiz-bang Washington Fine Properties technology and I got regular updates on my target markets. Even more important, Daryl thread a fine needle with me by being encouraging – without being pushy, and informative – without being a nuisance. When I needed to be calmed down -- he handled the moments with kindness. And when he thought I should be more aggressive, he didn't cause a heart attack!
Karin Berry
Daryl did an excellent job in helping with my home purchase. He found a place that I love and successfully guided me through the entire process. I would definitely work with him again.
Kelsey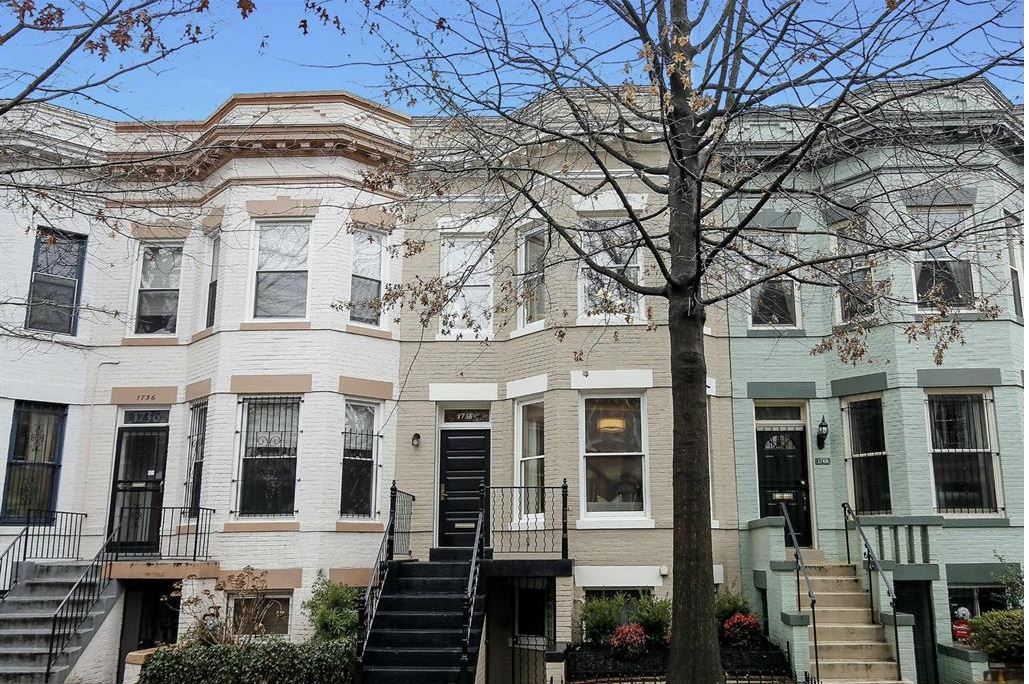 Quite simply, Daryl is the best agent we have ever known. He came highly recommended, and he more than lived up to the recommendation. Daryl is extremely knowledgeable about the DC area, and gave us great advice when we first entered the market. He guided us through the entire process until he secured us the best house for us in DC. We will definitely use Daryl again.
Robert Keeling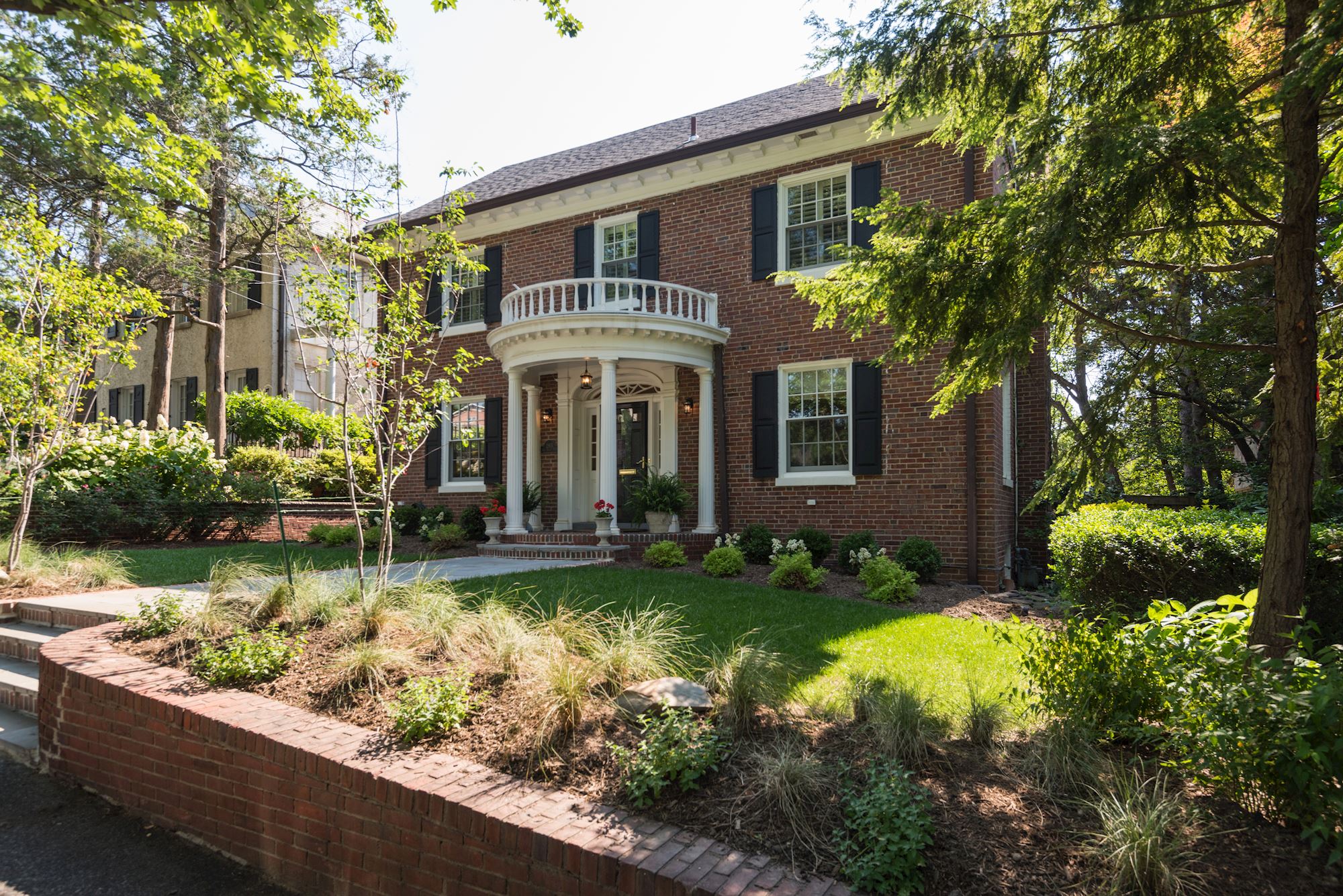 Daryl Judy and his team were fantastic to work with. Daryl was always upbeat and optimistic, deftly managed the array of buyers and agents who sometimes came through multiple times, and ultimately found the perfect buyers for our home. We also appreciated Daryl's knowledge, expertise and time spent with us in the search and purchase of our new home. The attention to detail shown by the whole team made sure we felt very well taken care of every step of the way.
Laura and Bradley Belt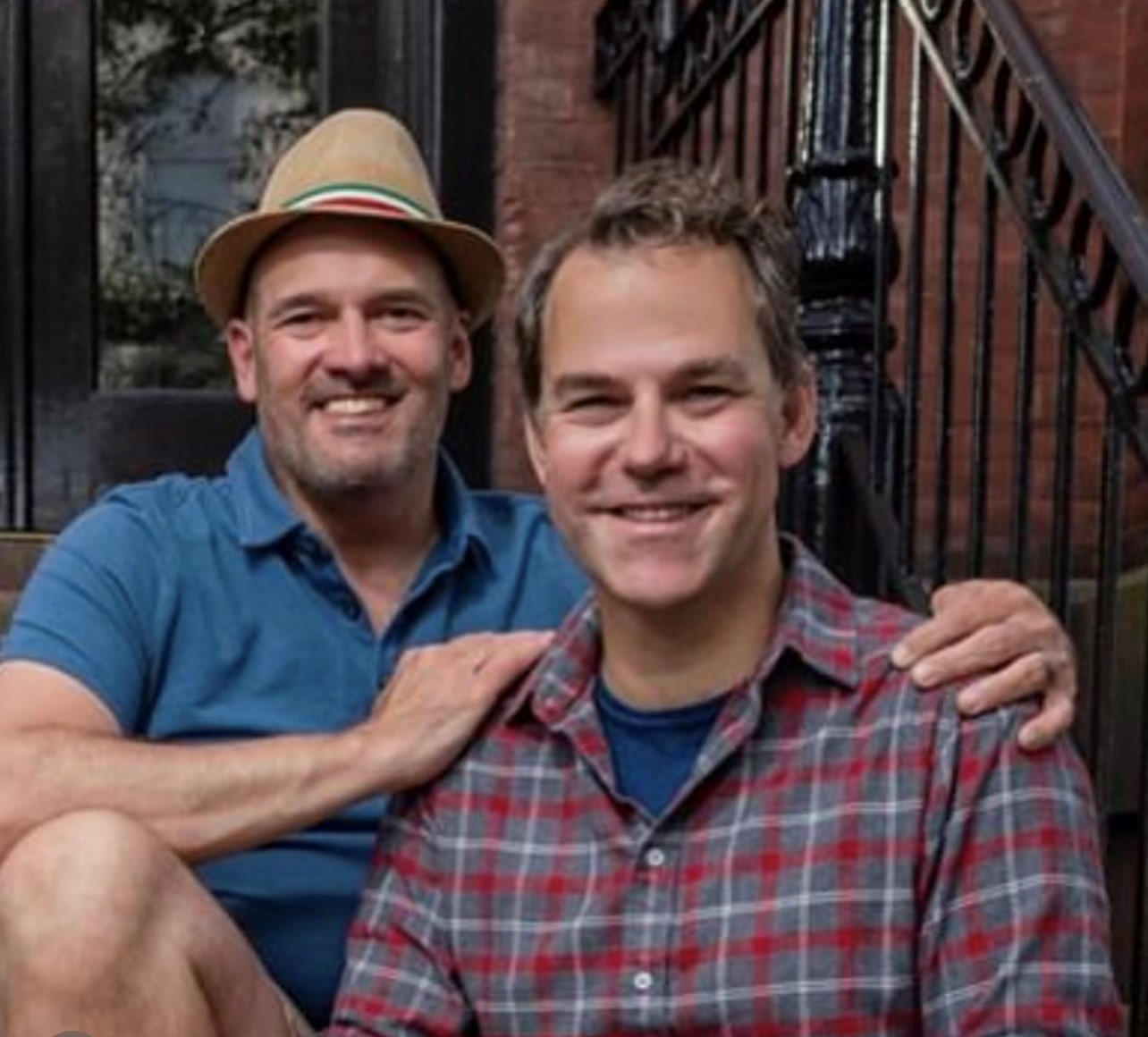 Daryl is a thoughtful, responsive, and creative agent who goes the distance for his clients. One of his many great strengths is listening to what is important to you as a home buyer. He know the difference between investing in a house and making a home. It is one of the biggest decisions we will ever make, and he takes that responsibility seriously. He's also a master at tracking and interpreting trends and finding the spot within the marketplace that will yield the best opportunity for his clients. In addition, he has such a stellar reputation that all the best vendors in town jump at the chance to work with him.
Phil and Ted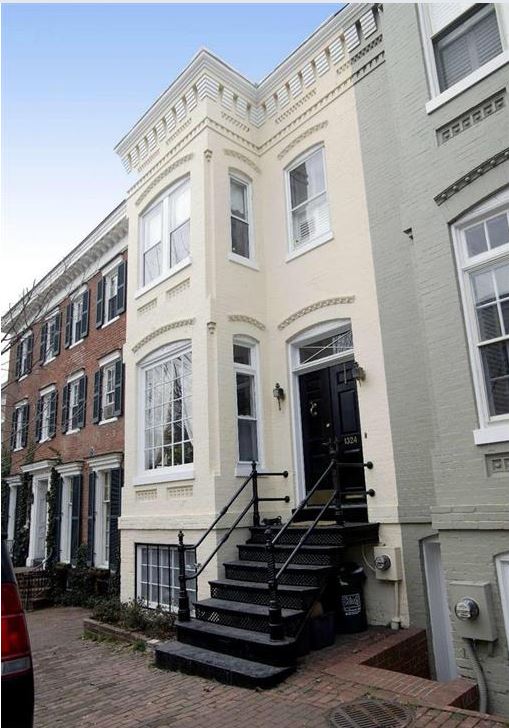 Buying our first home with Daryl's Team was an excellent experience. Daryl understood both our aspirations and limitations. He was personable and professional in every communication, and especially responsive when pressed to move quickly to meet deadlines. We appreciated his honest feedback on homes we were considering and his keen insight into the DC market; this proved invaluable in finding the right home for us within our budget. My husband and I were able to purchase a new home that met all of our criteria within our intended timeframe at a price we were pleased with. Daryl, Anthony, and the rest of the team are knowledgeable, responsive, and a pleasure to work with.
Laura Salisbury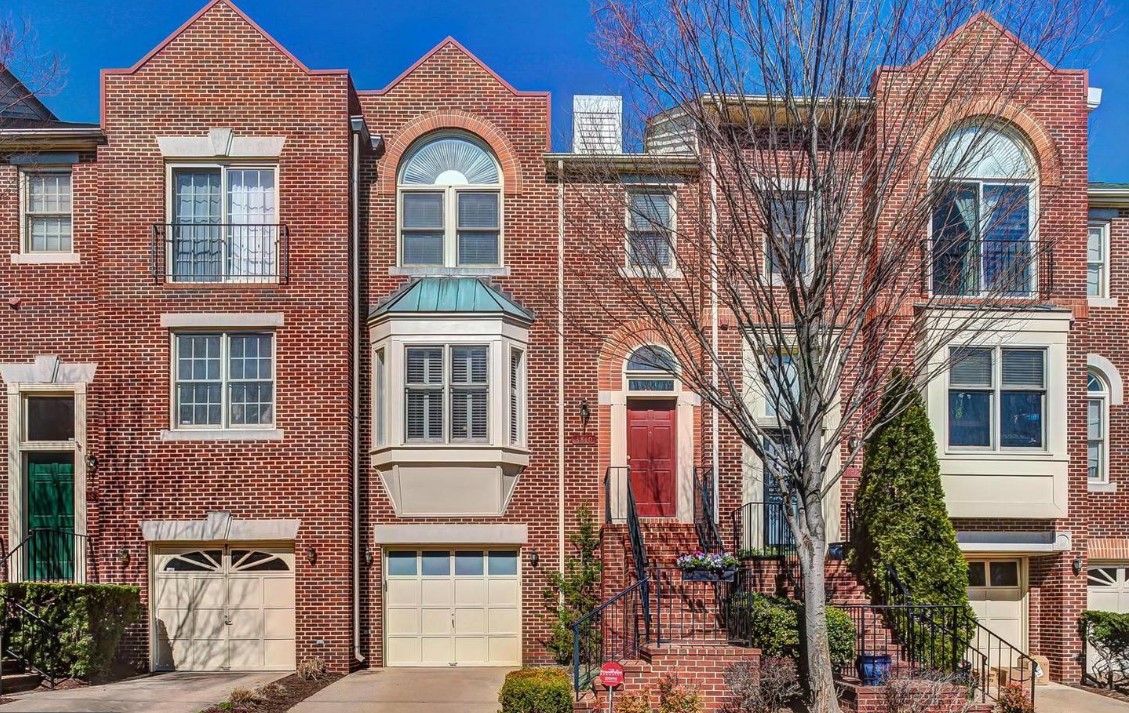 I couldn't imagine working with any realtor or team other than Daryl. Daryl really helped to educate my wife and I on what to expect prior to buying our first home which made for a great experience with no surprises. In addition to his service, Daryl's knowledge of the DC market place was second to none and without him there is no way we would have been able to get our first choice on the first try! My wife and I have nothing but great things to say about Daryl and look forward to working with himfor years to come.
Robert Farrell II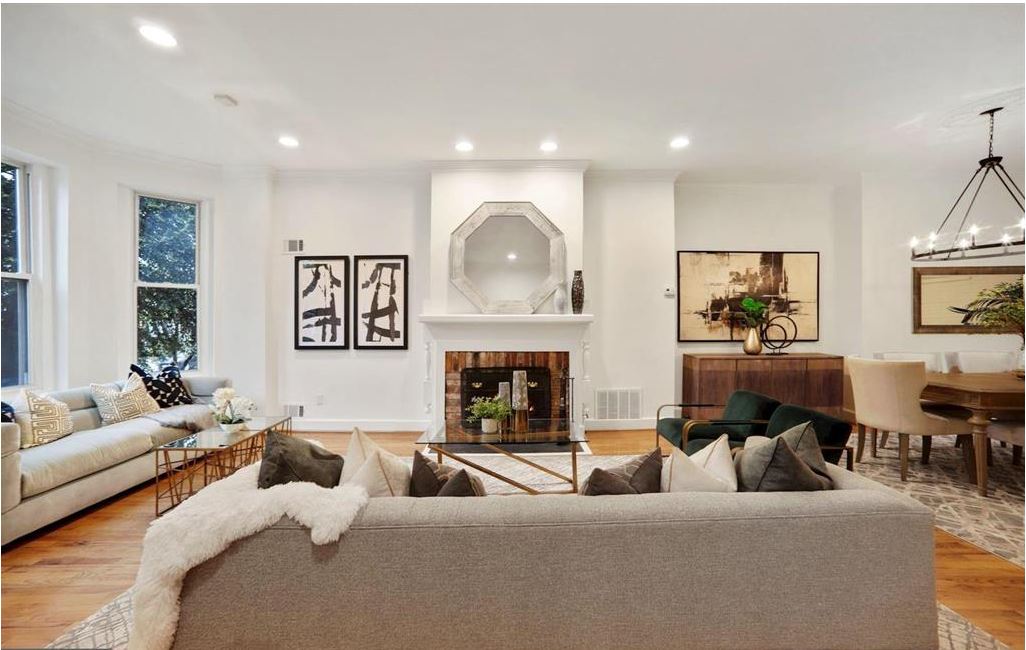 Daryl is a true professional at what he does! He brings a high level of expertise, strategic thought, and attention to detail to all of his transactions. We love partnering with him on his listings because we know he will get his properties sold quickly and for top dollar, equaling success for all parties involved. He has been nothing but a pleasure to work with over the years!
Lyric Turner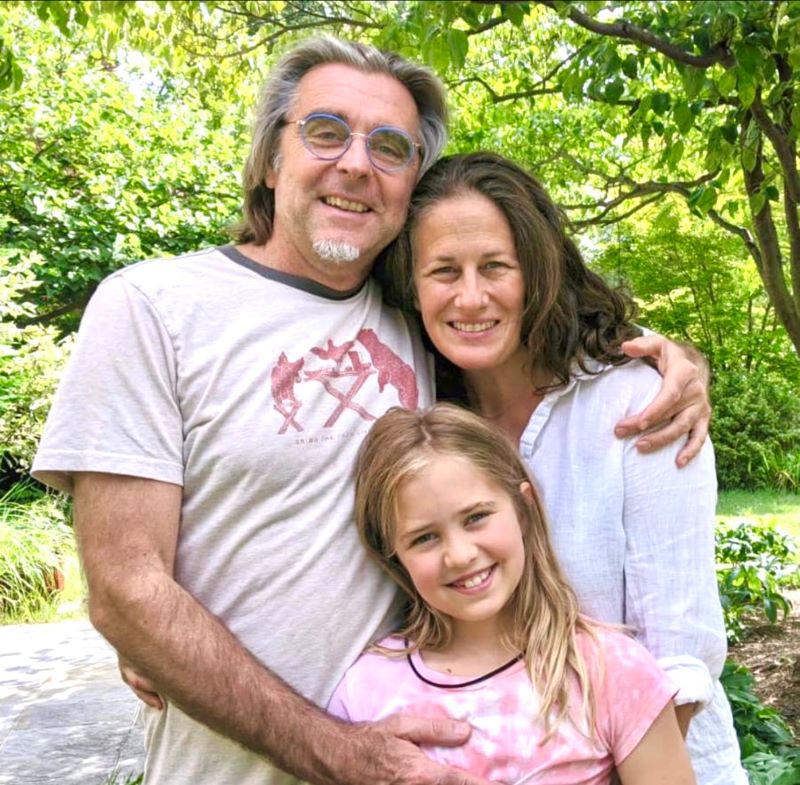 Daryl did a great job at finding us the house we wanted quickly. He then ensured that we got a fair and functional closing which is equally important. He's excellent at what he does. Daryl has been an invaluable partner on our home quest. He was very patient in helping us select an area, very focused on find ing the right house, and very strategic when it came to closing the deal. We had some issues at settlement and Daryl was a calm yet forceful advocate on our behalf. I highly recommend Daryl to anyone looking in the competitive DC area.
Neil Barrett
Daryl is an experienced and knowledgeable real estate professional who skillfully guided us through the process of listing, selling, and closing on our home. His advice at every stage of the sales process was spot on, and he worked very hard on our behalf to get us the best possible price. Largely through his efforts we realized a final sales price in excess of our asking price! I would highly recommend Daryl to anyone buying or selling in the Washington real estate market.
Mark and Val Crisson
I would've never gone through with my first purchase if it hadn't been for Daryl! He takes the profession to a whole new level - there is honestly no more patient, loyal and hard working an agent around. He takes enormous pride in his work and invests himself personally to ensure that you find the perfect home. Daryl innately understood what I needed and what options would suit me best. With the utmost professionalism, he saved me countless hours by narrowing my searches, visiting apartments so I wouldn't have to, preparing meticulously for each of my visits and patiently holding my hand through each stage of my decision making process. He's a saint considering my many requirements, but he unwearyingly knew how to guide me away from the fantasies to realistically assess what was important and possible. He pretty much moved heaven and earth to protect my interests and kept me on track from the beginning through to the day after my move and beyond. I couldn't be happier in my new home and am certain that I made the perfect investment despite this challenging market. Don't put your real estate needs in the hands of any other.
Melissa Torres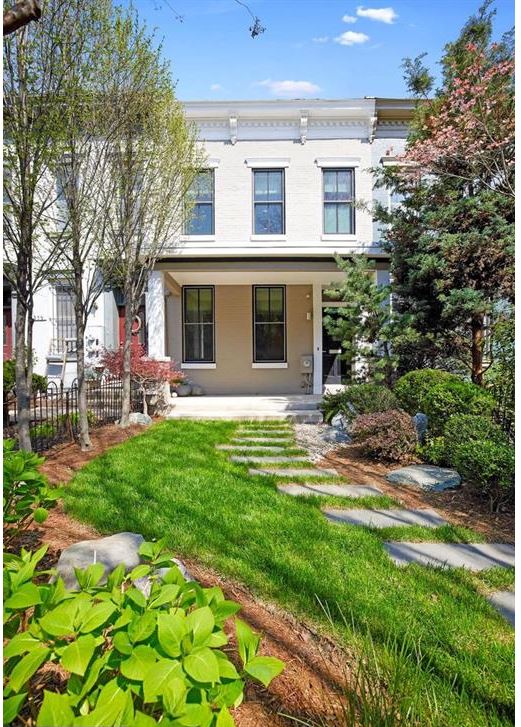 Thanks for your excellent work in selling my Washington, DC row house. A number of realtors I contacted prior to contracting with you swore that I would never get any where near my asking price but you proved them wrong. Your marketing strategy and assistance in getting my home ready for "sale" was invaluable. I got my asking price in no time. That made me awfully happy and allowed me to go on to my new home. You are a great agent!!
Patricia Brooks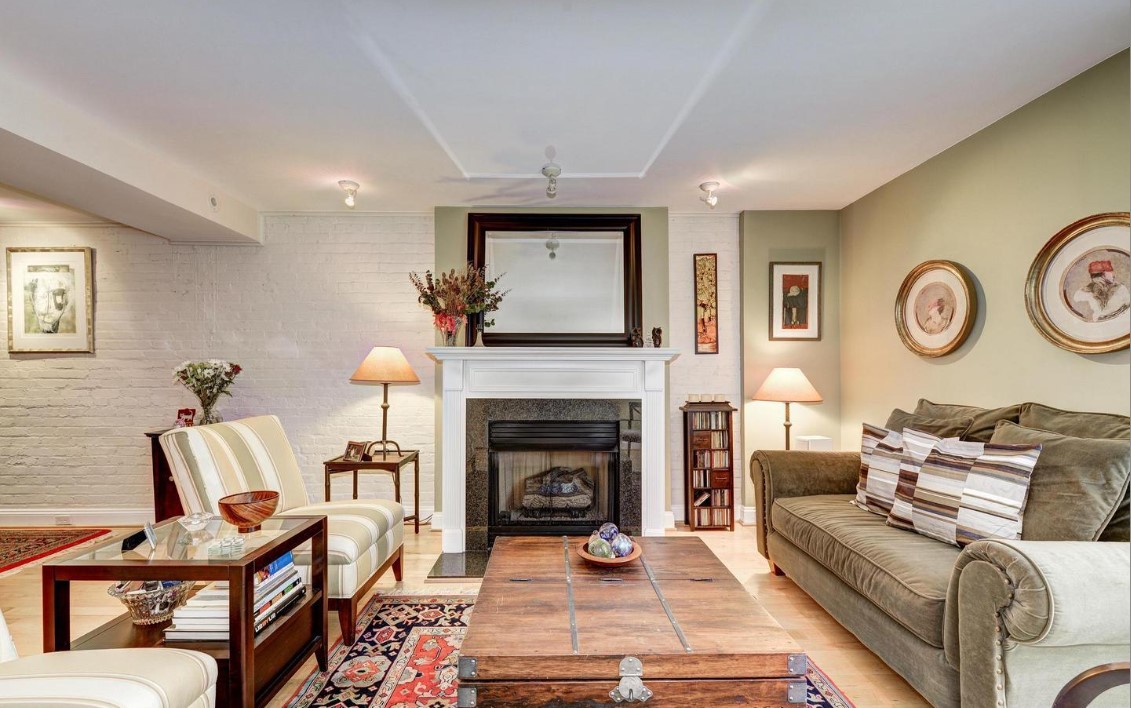 I can't say enough positive things about Daryl Judy. In a seller's market, if you're a buyer (which I was), it's important to have a seasoned, savvy broker/agent. Daryl is an exceptional combination of knowledgeable, professional AND genuinely personable. Even though you KNOW he's busy and dealing with lots of people, when you're working with him you feel as if you are all he's thinking about. Daryl knows the DC market very very well and will guide you expertly. I hope Daryl will help me with my listing when it's time to sell.
Elizabeth Pratt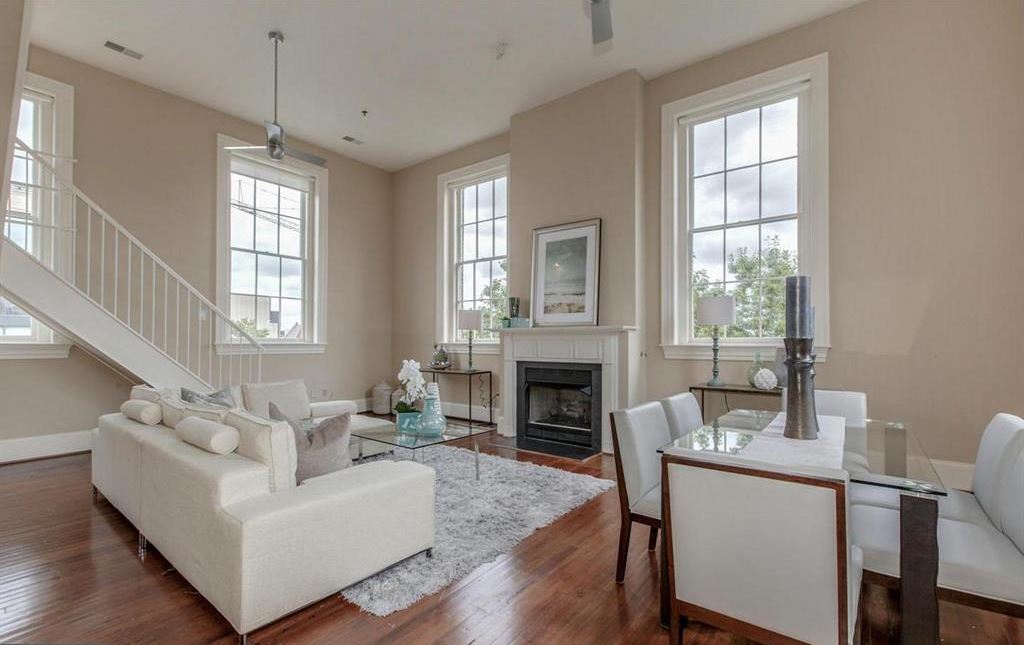 Daryl represented me in connection with the sale of my DC condo. Working with Daryl and Washington Fine Properties was an overwhelmingly positive experience, such that I couldn't even imagine better real estate agent representation than what Daryl and WFP provided. Daryl is so knowledgeable, and experienced, and obviously very successful at his chosen profession. His recommendations and judgment were completely on point in every situation; the vast and impressive resources of WFP further enhanced the overall selling experience and reduced my stress levels as a seller to their lowest possible point. Perhaps most impressively, it is easy, and a pleasure to work with Daryl; he's completely responsive, appropriate, and professional, always offering the right advice in the best manner. I recommend Daryl and WFP enthusiastically and without reservation.
Michael Kayan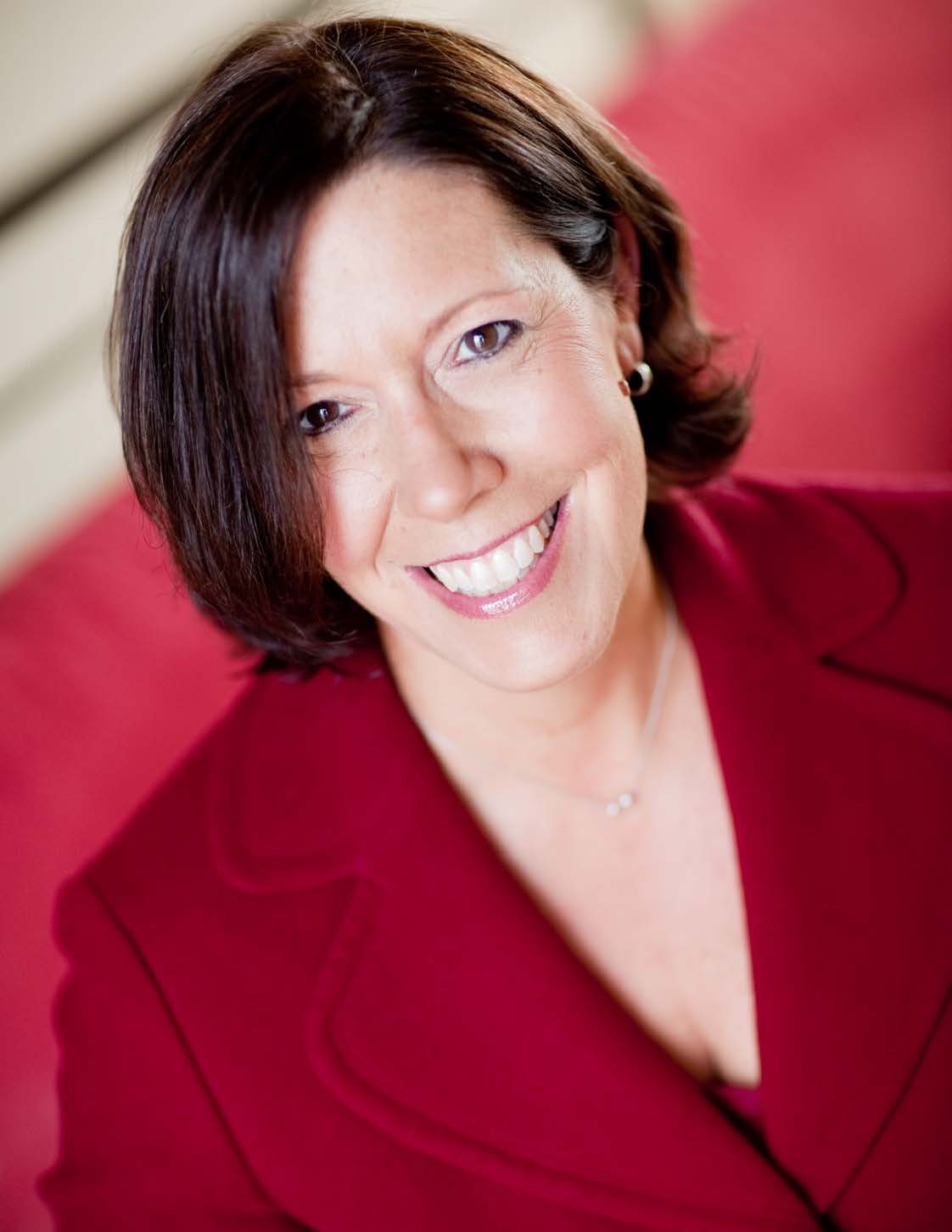 I have watched Daryl Judy's amazing talent for years. So, when it was time for me to sell my beloved condo near Logan Circle there was only one person I trusted and the results surpassed my expectations! From the start Daryl was direct, honest, and clear on what needed to be done to ensure success in this very bizarre market. Everything he said was exactly right and glad I listened – from improvements to staging to market timing to pricing. Daryl also brings a top-notch team to the sale – Yamile Someillan was amazing. She is so organized, knowledgeable, and accessible. She made what could be stressful paperwork and scheduling seem so easy. Both are so kind, responsive and clear on what's needed to make the process go as smooth as possible. It doesn't end there. Daryl and his team also have connections with contractors and brought them to the table for a few improvements that were needed prior to market and for a last minute issue just days before closing. It is so hard to get contractors these days and that was so imperative to keep things on schedule. For a condo I was resistant to let go, the process ended with over 15 offers in a few days and $161k over asking price. This made me happy that there were so many people out there that saw the value and magic of my home. I believe it was due to the energy, connections, and passion of the Daryl Judy team! I would recommend this team to anyone selling or buying and for them to trust the experience and the process they follow.
Denise Calore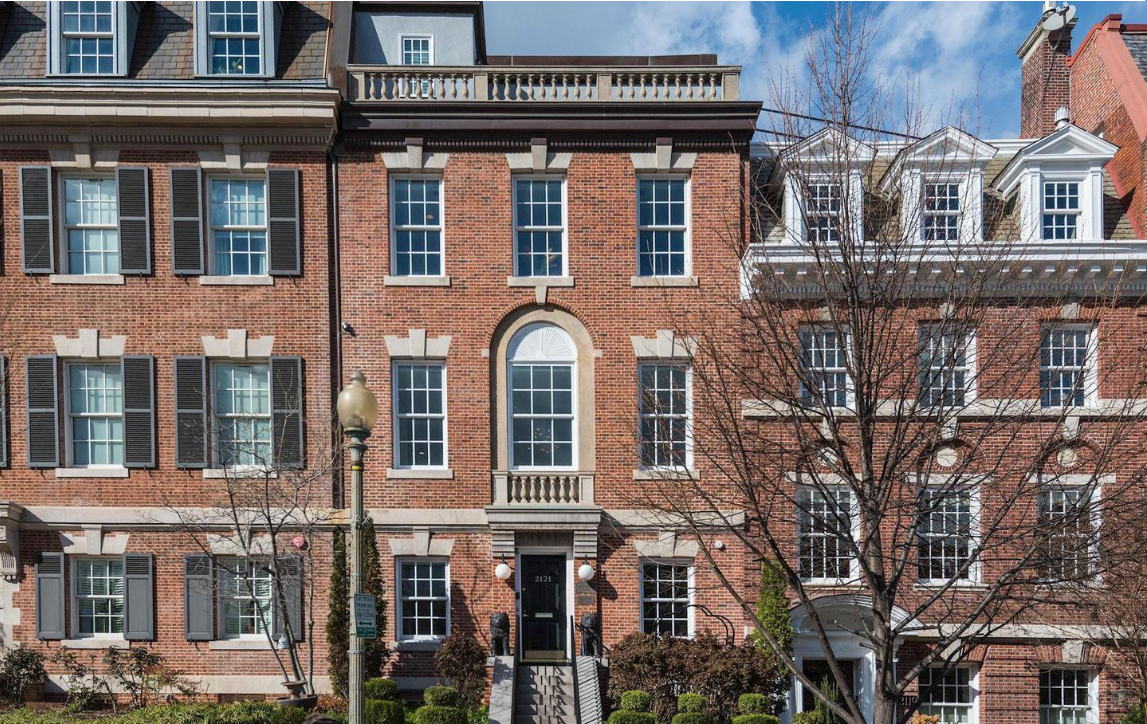 I am writing this letter to express our complete satisfaction with Washington Fine Properties. Daryl Judy and his team were amazingly knowledgable, patient and pleasant during every phase of our purchasing process. Daryl made himself available evenings and weekends and always promptly responded to our numerous questions. We encountered a few snafus along the way, including a challenging negotiation period. Daryl encouraged us to stay the course and without his tenacity and expertise, the deal would have surely fallen apart. After moving to DC, Daryl has kept in touch, and we consider him not only our real estate agent, but also a dear friend.
Karl and Erin Hirschhorn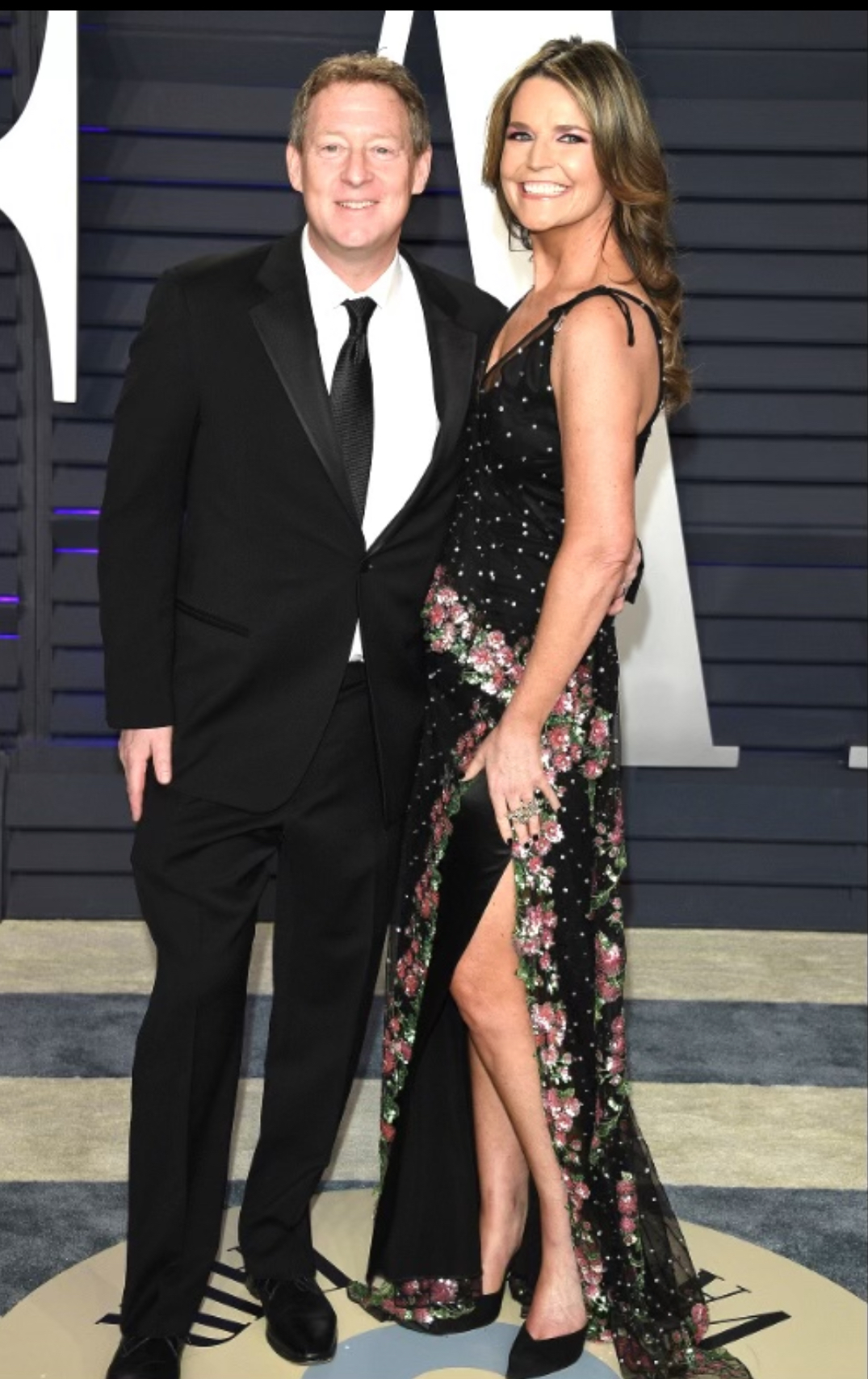 My house had been on the market for several months, but I really hadn't considered the importance of a proper marketing effort. I had an important tax deadline approaching and decided to take the process to another level. Daryl Judy and his team of professionals came in and gave my home a new look, and gave me a whole new perspective on the process. Under incredibly difficult time constraints and a few last minute hurdles, WFP had my home staged and sold at the asking price in a matter of days. No detail was too small and no effort to great to help me get my house sold quickly and efficiently. While I was living in another city at the time, Daryl and his team went above and beyond their responsibility to get my home sold with limited impact on my schedule. I would recommend them highly and without reservation.
Mike Feldman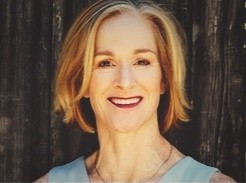 When I decided to sell my home earlier this year, Daryl immediately stood out for his knowledge of the market, his in-depth research and guidance on pricing and the incredible energy he would bring to marketing the property. My house looked so good after Daryl and Yamile were finished that I teased I might take it off the market. Perhaps most importantly, they took the time to get to know me and to figure out the best way to work together. Selling (or buying) a home requires multiple decisions and actions over a compressed period, so clear communication is key. Daryl and Yamile work incredibly well together – which makes it easy to work with them. I am still in awe of how hard they worked and their amazing attention to every last detail. It made all the difference in the showing and resulted in multiple offers well over the asking price. I unreservedly recommend this amazing duo; you could not be in better hands. Thanks again and expect a call when I'm ready to buy again.
Amy Phee

Daryl is a first rate professional. One of the best I've had the privilege of working with. Also one of the most hard working.
Wayne Dickson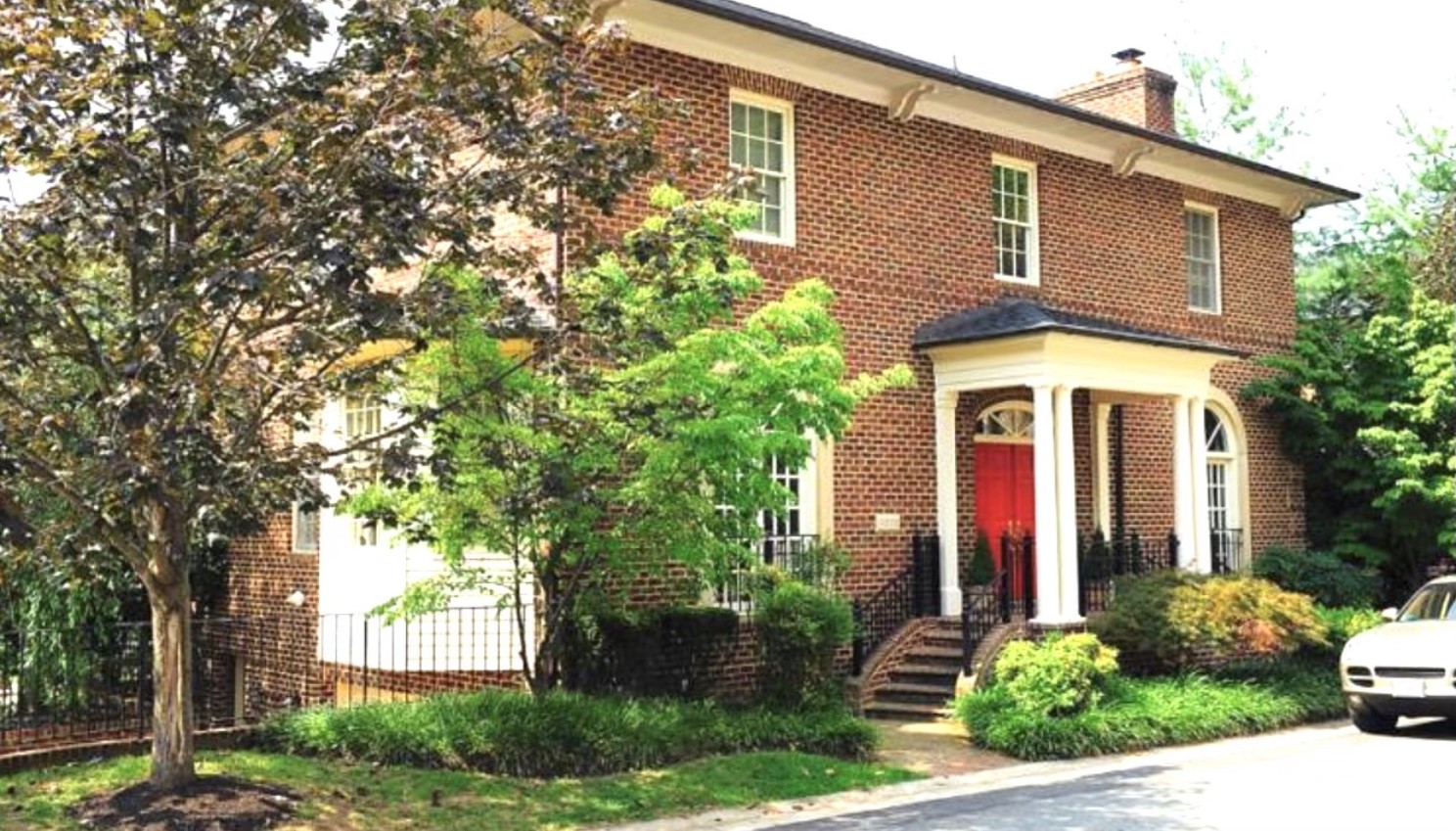 By the time we met Daryl Judy, we had been looking for houses in the DC area for three years - - two years casually and one in earnest. It had been a very frustrating experience to say the least, even after the market had slowed. When we finally found what we had been looking for, we were not alone; two others bid for the house in the first week the property hit the market (before the open house). How much should we bid? Do we need an escalation clause? Up to what amount? What contingencies? Through Daryl's expert knowledge of the market we were able to put in the winning bid and bring our long quest for a home to a close. Looking back, we are convinced that had it not been for the guidance Daryl provided, there is a very good chance that we would have missed out on this opportunity and we would still be spending our weekends at endless open houses. On a personal level, Daryl was a delight to work with.He was extremely helpful, responsive and highly professional. Even after we closed, Daryl continued to give us excellent recommendations for all sorts of contractors and related new homeowner advice. We would strongly recommend Daryl to anyone looking to buy or sell a home in the DC area.
Paul and Kelly Zegger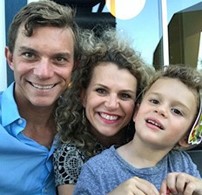 Daryl is absolutely the best. He knows the market so well, communicates brilliantly, and is a shrewd, talented negotiator. HIGHLY recommended.
Steve Goldenberg


Daryl is an outstanding professional. We had to move fast in a very challenging market. His advice was spot-on, he understood perfectly what our needs were, and he got us what we wanted without missing a step. Having done several real estate deals over the last few years, I was pleasantly surprised at how easy this one was.
M. Pinigin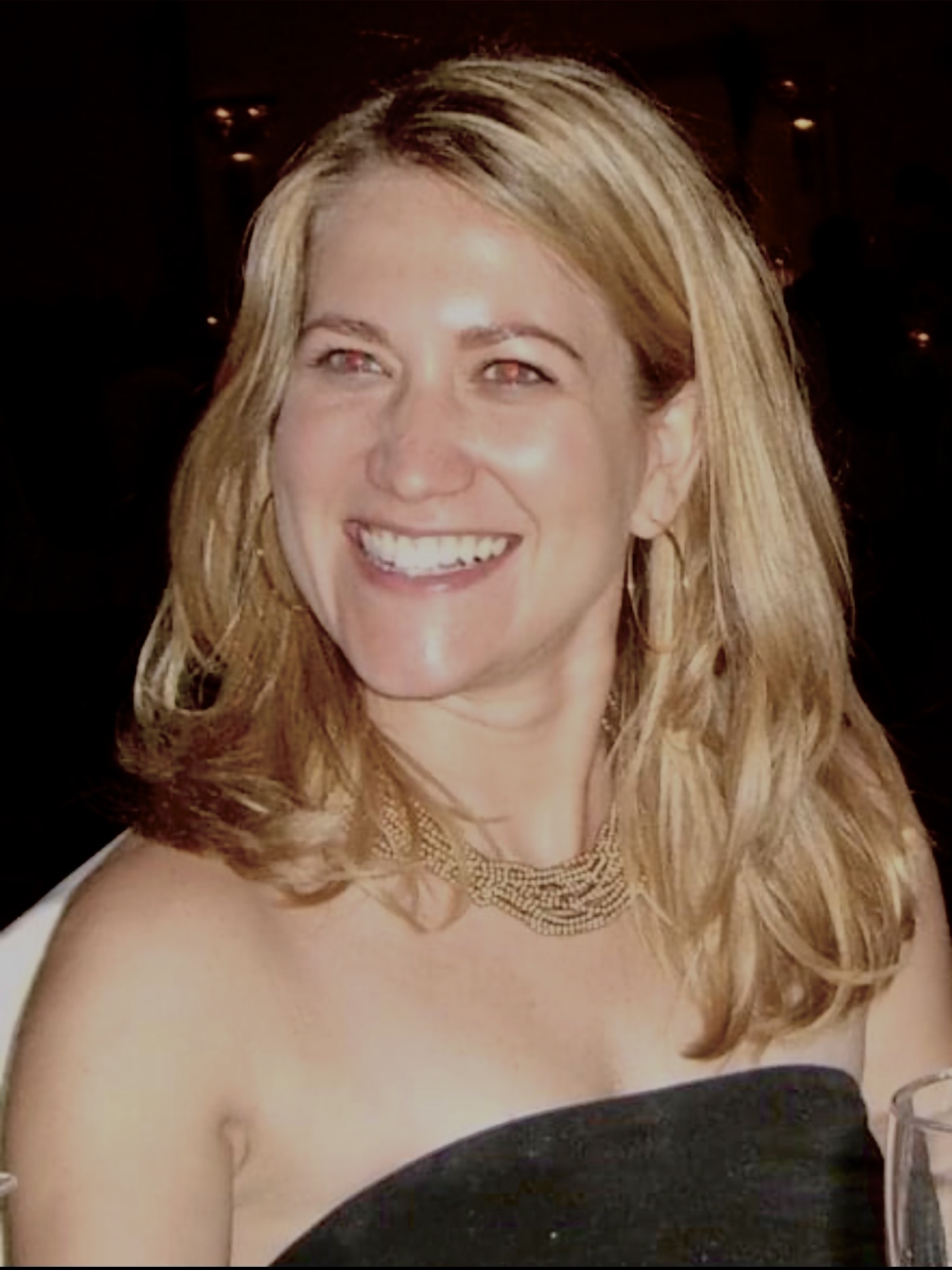 I came to Daryl when I inherited an apartment that was tenant-occupied. Daryl astutely assessed the optimal timing and pricing of the sale, and he pointed me to improvements and ways to show it as well as possible. His personal involvement was key to an outcome that exceeded all expectations. He works it! The property received multiple bids, and the ultimate price was over 50K higher than our list price and comparable previous and subsequent sales in the building and neighborhood.
Rachel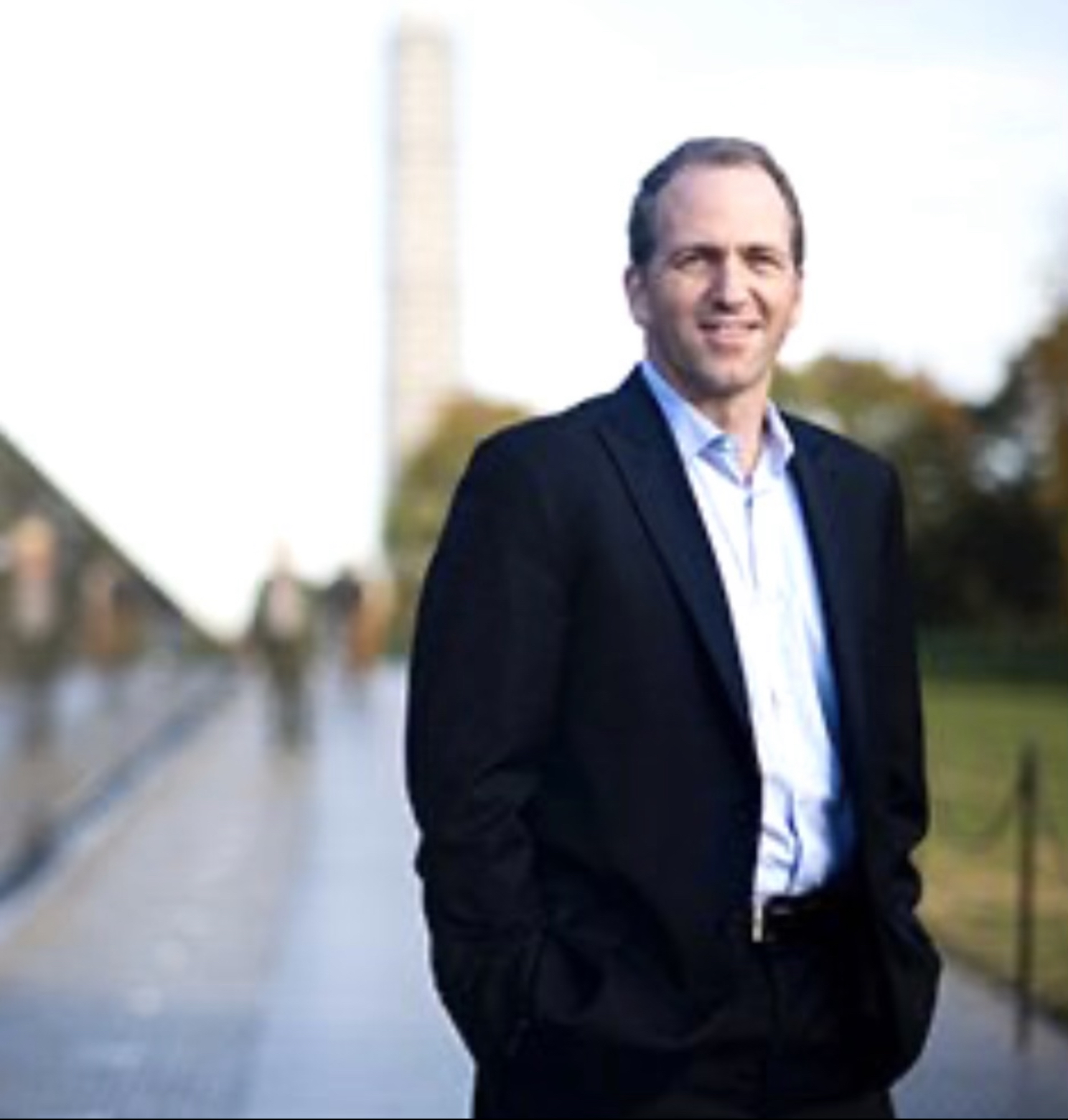 Daryl did an excellent job in helping with my home purchase. He found a place that I love and successfully guided me through the entire process. I would definitely work with him again
Randell Kempner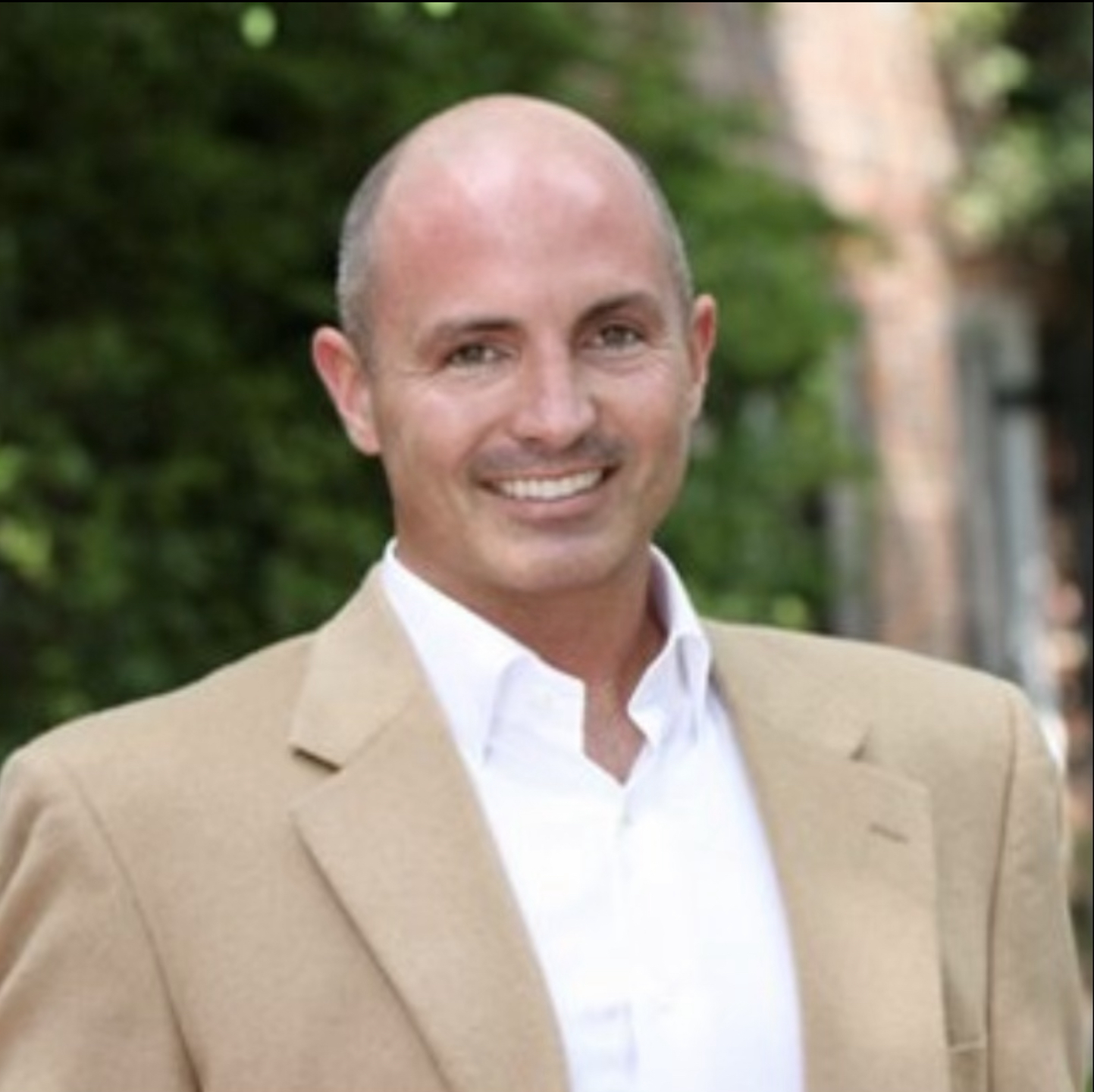 Daryl Judy possesses two qualities I find so rare in realtors today. He is both incredibly knowledgeable of the market and equally passionate about his profession. As a local homebuilder, I have worked with many realtors in the National Capitol Region; I can attest to Daryl's exemplary professionalism and attention to detail. Moreover, his ability to connect with people and develop trust instantly has been critical to his success in selling homes. I am proud to recommend Daryl Judy.
Sean Ruppert
Daryl can make a difficult sell look easy. I really appreciate his professionalism, which is demonstrated in his responsiveness, excellent marketing (he can do the staging for you!), Solid understanding of the industry, business sense and simply by taking pride in his reputation.
Renate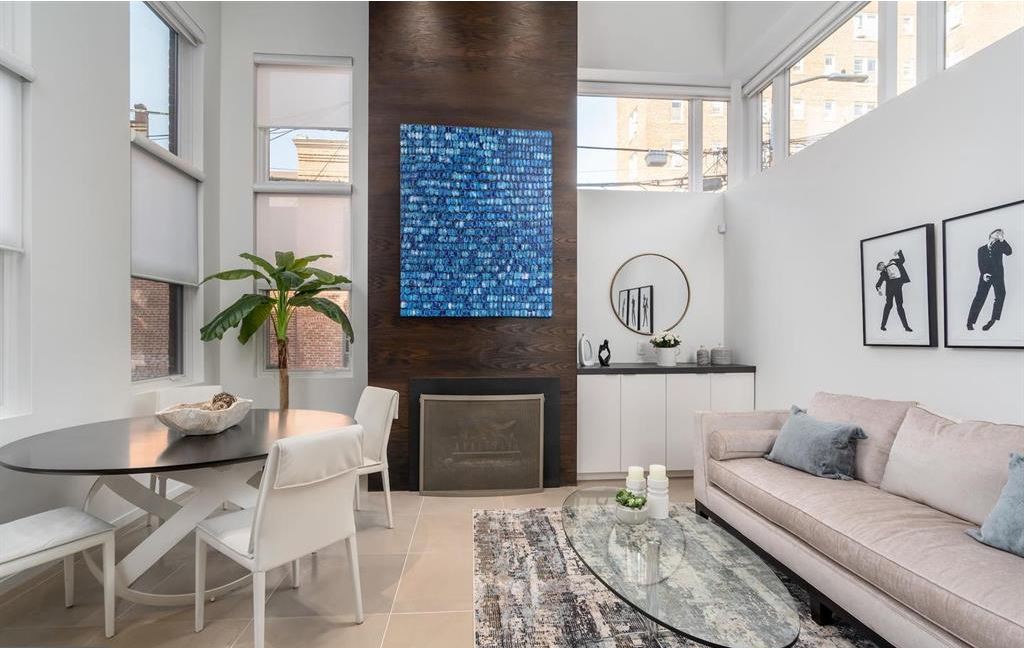 We had been trying to sell our house on and off for more than two years in a down market when we met with and hired Daryl to list the property. Daryl immediately came up with a proactive marketing plan and a pricing strategy based on the input of 15 or more agents and brokers. The result was that we had a contract on the house in less than two weeks for close to 100% of the list price. Daryl worked very hard throughout the process to make sure that all contract and closing issues were dealt with promptly and professionally.
Robert Harris and Scott Sabiston
I couldn't have been happier working with Daryl to sell my home. I told him how much I wanted for it — a stretch goal -- and he got me an offer for the full asking price without even having to go through the burden of listing and showing it. He also was very attentive for a high-maintenance customer like me. His experience and connections in the industry gave me confidence I could trust his advice and rest easy that I was getting the best deal imaginable.
Jason Smith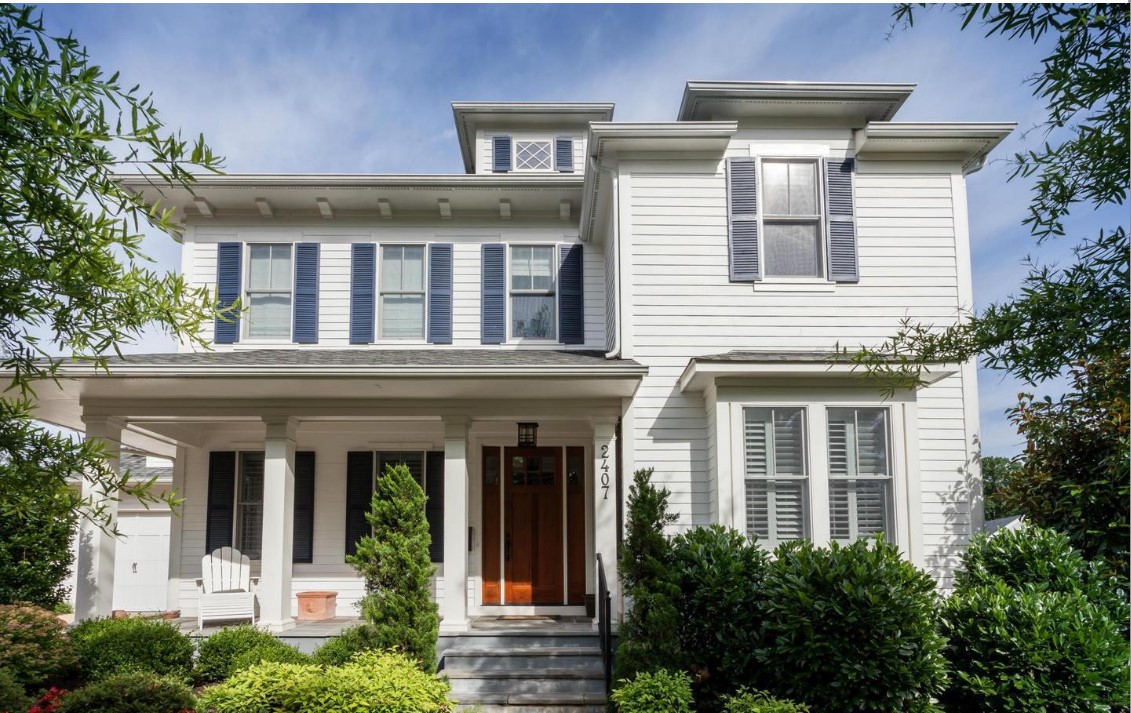 Daryl and his team were invaluable in helping us sell our condo and buy our dream home. Our condo was priced and listed perfectly and brought in multiple offers and sold for over 10% above list.
Cory Tull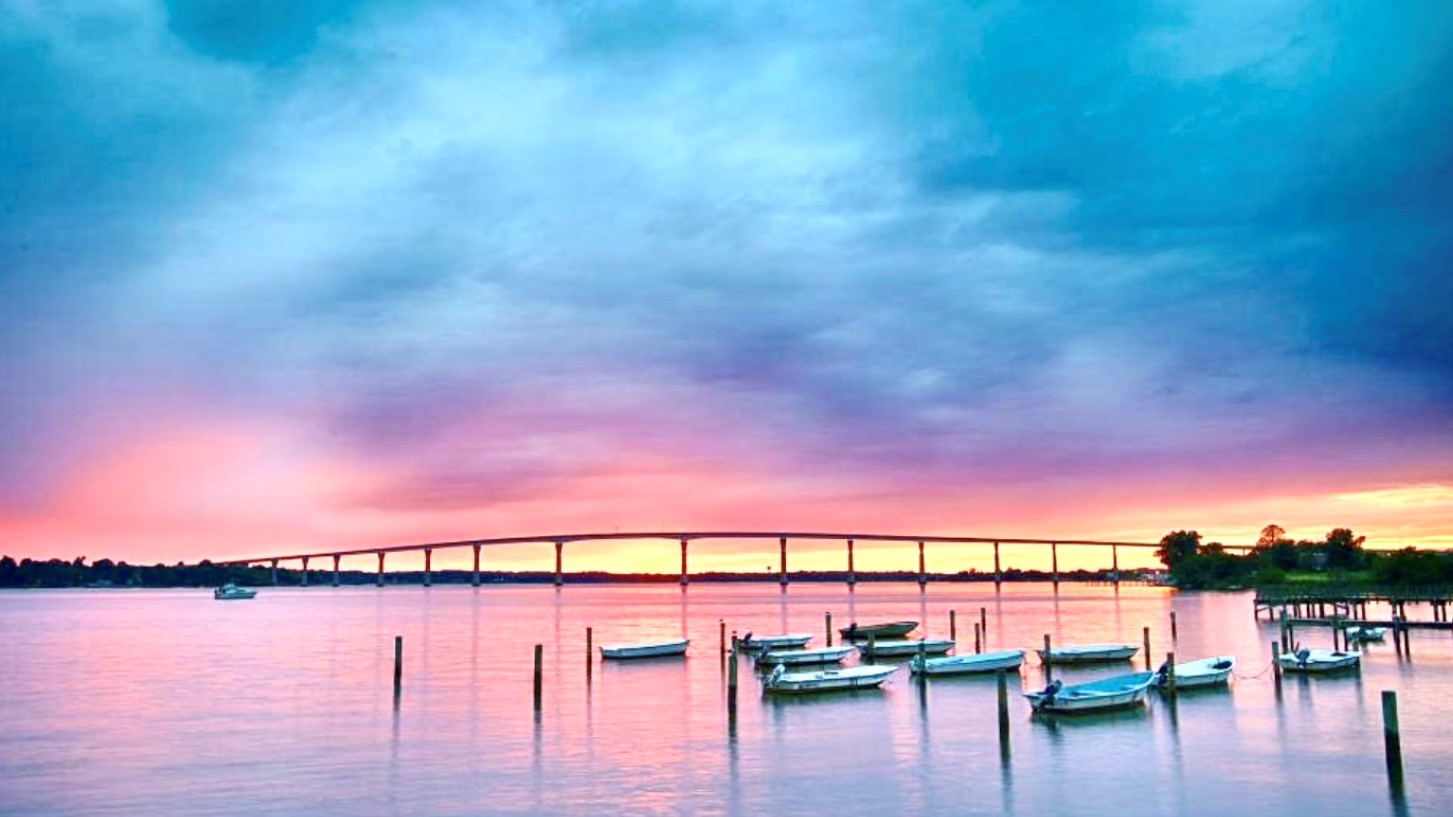 I am pleased to add my voice to the many customers who sing the praises of Daryl Judy for his professional attributes in selling real estate. My wife, Diane, and I approached Daryl early in 2009 with the notion of searching for a weekend home to purchase on the Western Shore of Southern Maryland. We knew a little bit about the area and wondered if it was a good time to start looking at houses. Daryl asked pointed questions, made an assessment of our needs to accommodate our family of five and developed a computer matrix of potential locations and homes. He was tireless in his efforts to respond to our queries, pursue leads and specifics on potential locations and homes, and travelled with us on a number of occasions to walk through prospective real estate. When you sign on with Daryl, you get his all-encompassing enthusiasm coupled with his acute knowledge of real estate and its trends. With his guidance, we finally identified the perfect weekend home, he advised and helped to structure a winning contract offer, and he held our hands as we pursued the often tedious mortgage application and closing process. What began as a bit of a whim quickly evolved into a well-orchestrated search for a desirable second home. Only with Daryl's professional acumen and constant attention would we have had the confidence to pursue such a purchase. We totally embrace Daryl for all of his efforts and would highly recommend him to anyone seeking his professional real estate services.
Robert Hickmott and Diane Dewhirst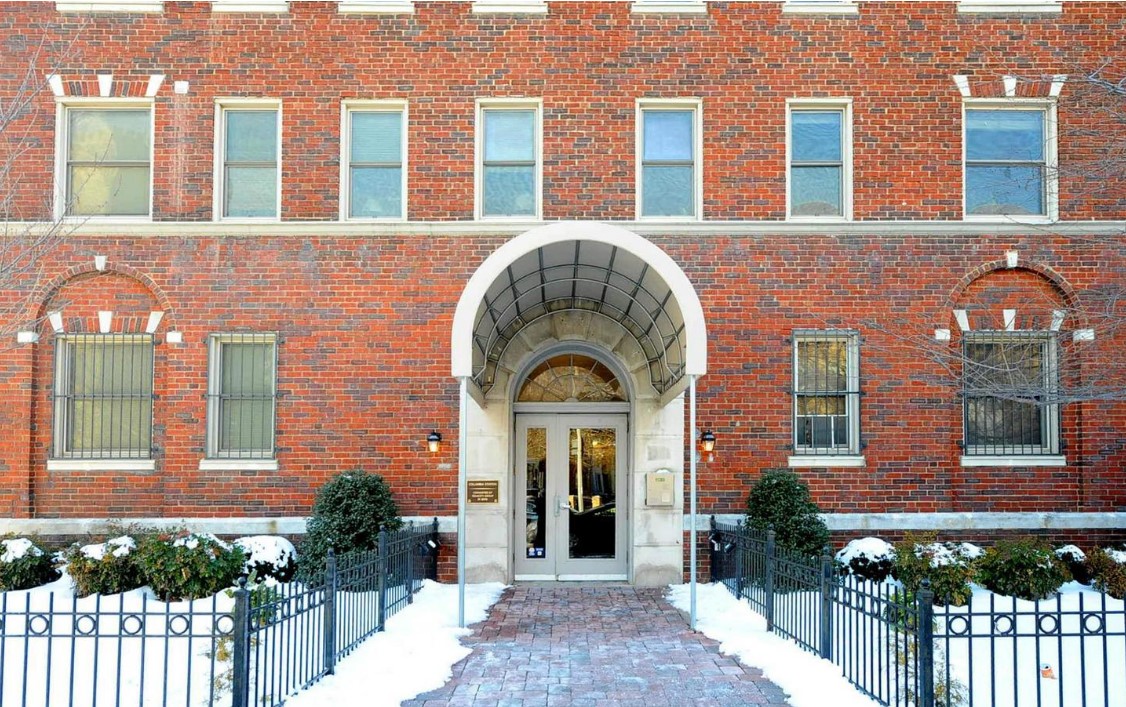 Daryl is incredibly responsive, professional, and friendly. I was a nervous first time home-buyer, but he put me at ease and made me feel as though I was in good hands. He led me through the process of buying a home and always made sure I got in early to see homes he knew would sell quickly. His competence was apparent from our first interaction and I honestly cannot imagine there is an agent better at negotiating and getting deals done.
Julia Sferlazzo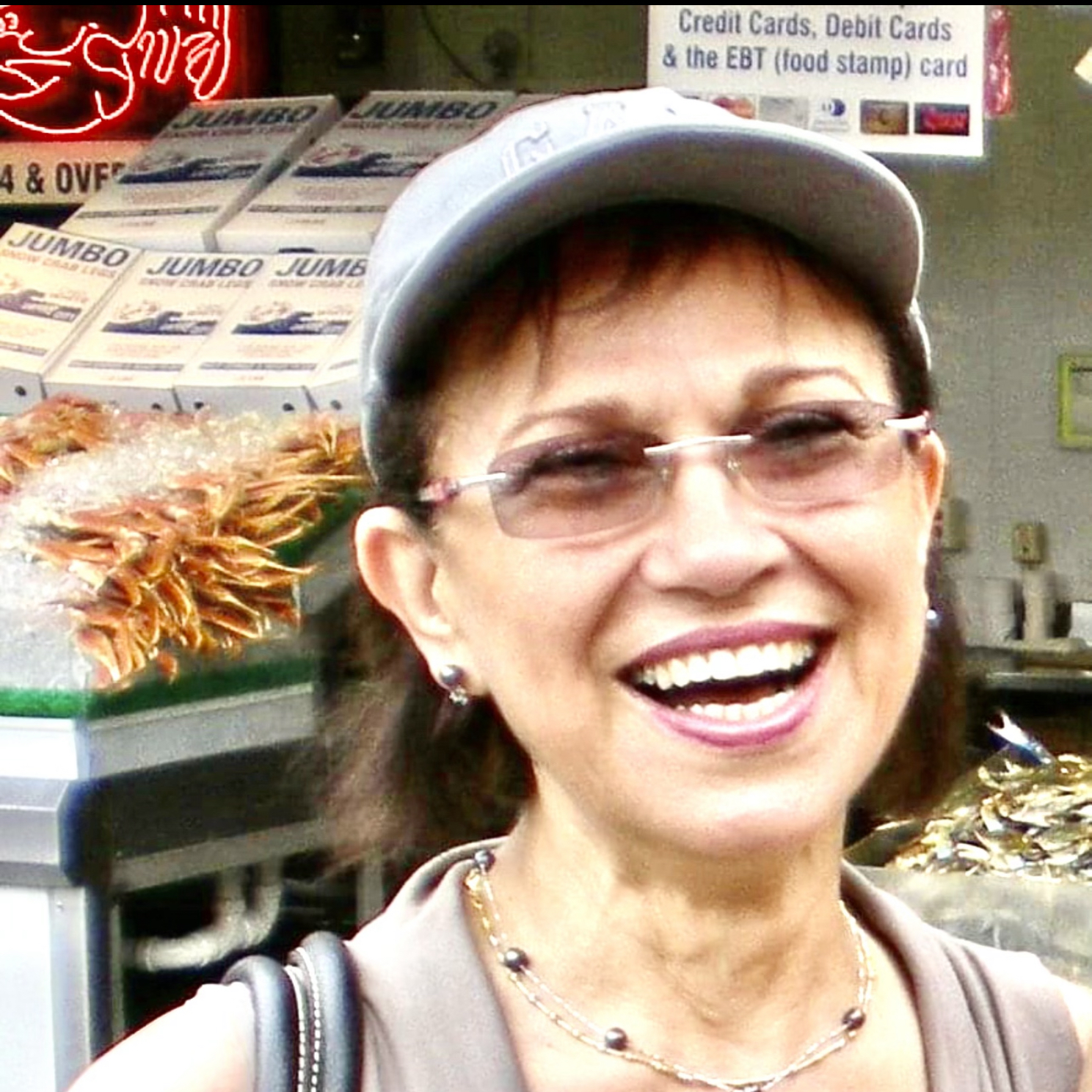 Daryl is thorough and diligent. When I was moving from New York to DC, he made my transition smooth. Quick to understand my need and taste; helped me within my budget to find an ideal place. Familiarize me with the neighborhood, introduce professional contractors, which was a great help for someone coming from another state. My experience with Daryl was a pleasant one.
Torran Montazeri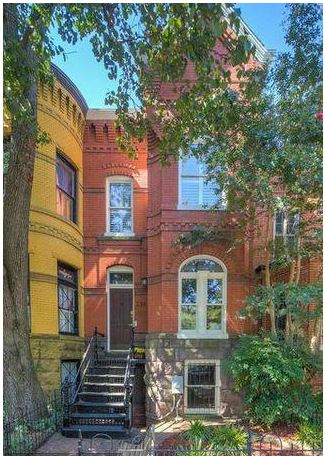 My wife and I were first time buyers in a very competitive market with very specific needs. We met with Daryl on a Friday morning and by the following Wednesday evening we had an agreement to buy the perfect house for us. Throughout what can be a daunting process Daryl, and (a special shout-out) Farleigh, carefully navigated us to a happy conclusion. They provided great recommendations from everything on selecting a bank and broker to styling advice. We whole-heartedly recommend Daryl to any prospective buyer. Thanks for everything!
Sam and Joelle Ballew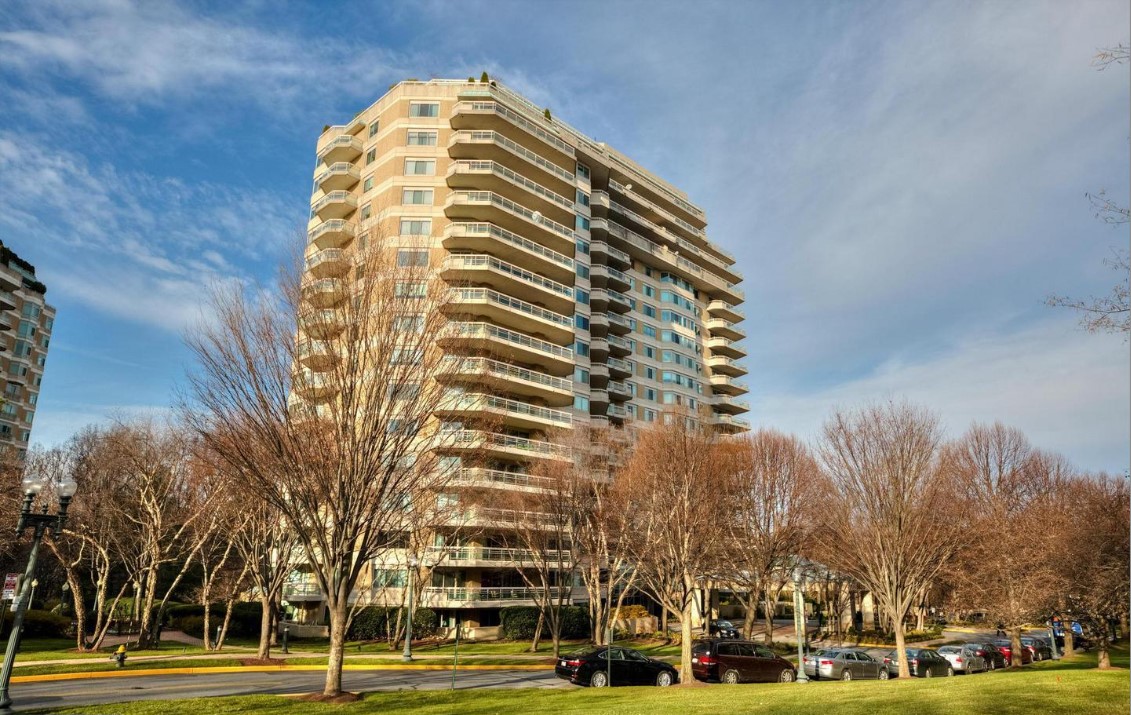 I have enlisted Daryl Judy's services several times in the past few years on behalf of myself and also some clients. In each instance, the property was marketed well, and sold promptly, often setting a new price level for the building/neighborhood. I'm very happy with the results!
Jim Ferguson
I cannot express what a pleasure it was to work with Daryl Judy. Daryl was my agent for both a purchase and a sale. He approached both transactions with patience and determination in what proved to be a scary market. He consistently kept my wants and preferences in mind. I have recommended Daryl to several friends and will continue to do so. Daryl is truly an asset to the DC market and his clientele.
Sarah Venuto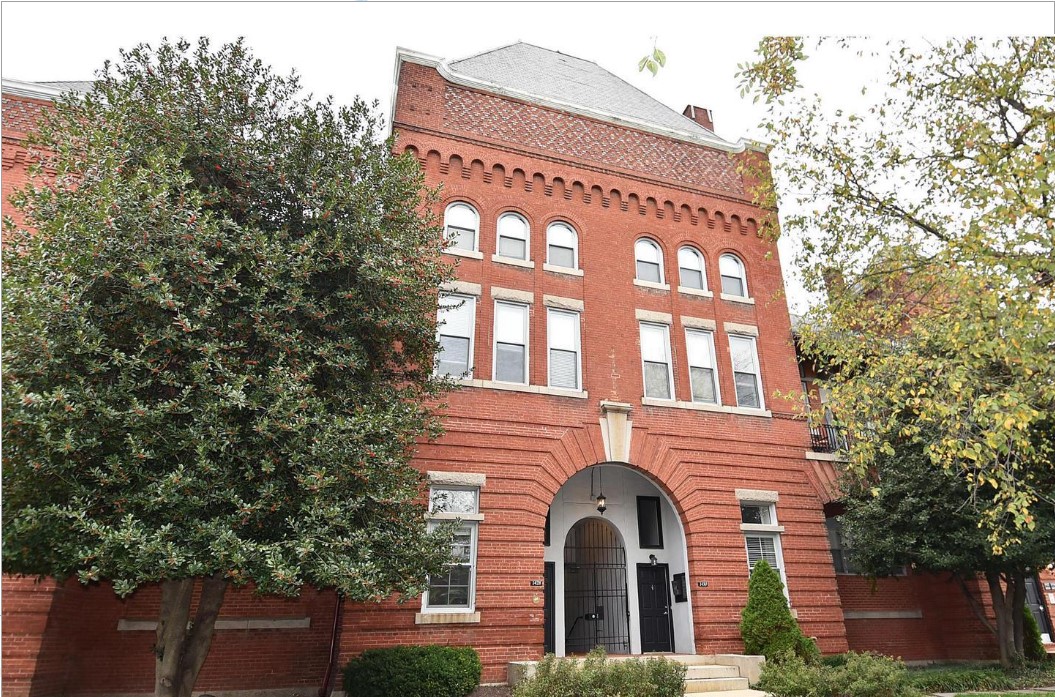 Bottom Line: Daryl and his team are INCREDIBLE!!!!
Daryl is reliable, honest, and the epitome of a professional. Compared to the rest of his amazing real estate portfolio, my 1/1 Capitol Hill condo is humble. Daryl ALWAYS treated me like I was as important as his multi-millionaire clients; he took the time to talk me through the pros and cons of nearly 70 units in DC (we toured about 20), and never through the entire process did I feel rushed, pressured, or like I was a burden over the months-long search. With such a looming financial decision ahead of me, I felt confident that I was making a solid choice both with my agent and my property.
Daryl and his team were SO PATIENT in making sure I found a home and recommended a fantastic general contractor to make it the home of my dreams!
Even after we closed and the renovation was finished, his amazing home-side manner didn't end. He followed up with me, making sure I was comfortable and happy in my new home--that kind of service doesn't exist anymore! At least, I thought it didn't!
Adrienne Rolle

I'm a DC resident and residential renovation contractor. Daryl has helped me find and purchase investment properties in the District. I've used and dealt with several agents in the District. Daryl is by far the most prepared and knowledged when it comes to process and efficiency in negotiations. I wouldn't risk my investment money with any other realtor.
David Robertson
Daryl Judy's customer service is beyond reproach. From first finding suitable places to view all the way to the closing, he is the best at follow-thru I have ever seen, in any business. There was not a time I could not be in contact with him, and he was diligent about contacting others on my behalf regarding information I needed. I am glad I had him working with me in my first home buying process.
Scott Hasty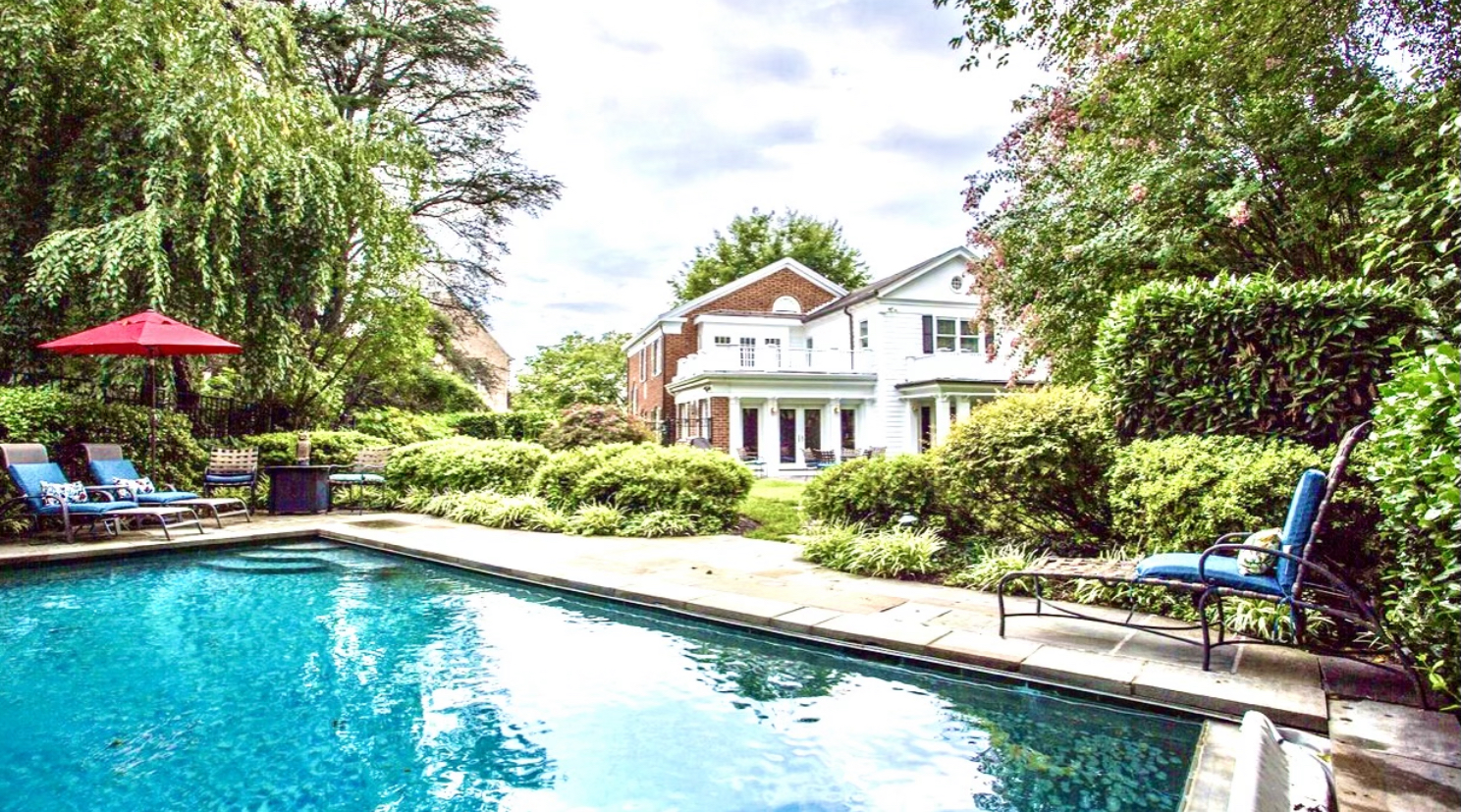 My husband and I met Daryl at an open house in Georgetown when we had just started the search for our new home in Georgetown. Daryl's professionalism, enthusiasm and detailed knowledge of the area were impressive!! Right there, we knew that Daryl was going to the perfect partner to find our new home. And we were right. Working with Daryl is a joy. He is so personable! He makes the impossible easy. At a time when the inventory of homes was extremely low and houses were being sold in days, he worked with us to identify the perfect home. When the right one finally came, he quickly worked with the seller's agent to seal the deal. During the weeks leading up to the closing date, Daryl was in close contact helping us stay on top of the details of the inspection, mortgage financing and advice to make our move-in go smooth. Daryl was a class act throughout the process and stays in touch even after we moved in. Last year, when it was time to sell our rental property, of course our first call was to Daryl who helped us sell the condo. Thank you Daryl!!
Teresa Molina and Mark Walker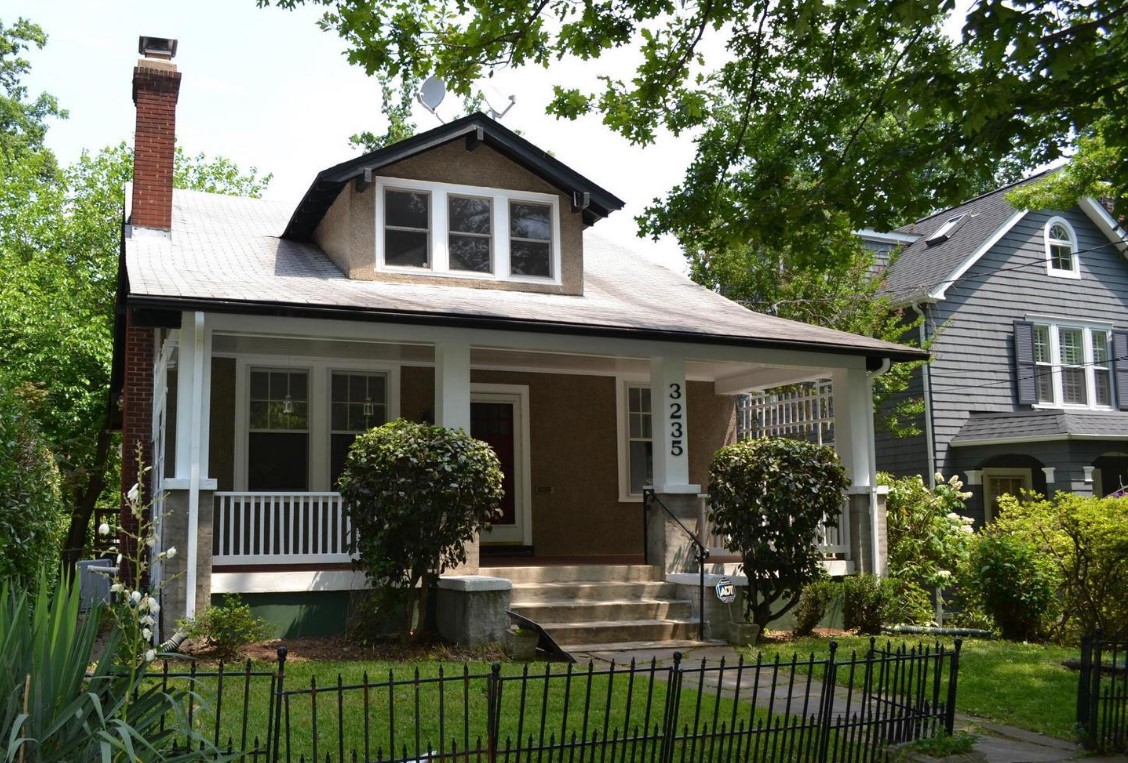 We could not be happier with Daryl and his team for helping us to purchase our first home! Their knowledge and expertise gave us the piece of mind to simply follow their lead and focus on finding the house of our dreams. They were with us every step of the way guiding us in the right direction and answering our endless questions with a reassuring smile. They truly have a perfect balance of knowing the ins and outs of the quick paced and competitive DC real estate market- paired with such a friendly attitude that has made home buying such a fun experience for us!
Megan Showers