Capitol Hill: More Than Just Government Gurus and Grandeur
Posted by Daryl Judy on Monday, September 11, 2023 at 12:28:11 PM
By Daryl Judy / September 11, 2023
Comment
When one thinks of Capitol Hill in Washington D.C., images of government buildings, bustling politicians, and federal corridors often come to mind. However, delve a little deeper and you'll discover that Capitol Hill is more than just the political heart of the nation—it's a thriving residential area, rich in history, and home to an eclectic mix of professionals, families, and creatives.
What Makes the Capitol Hill Neighborhood So Special?
1. Beyond the Political Spectrum
While Capitol Hill does house many who work for the government, it's a mistake to pigeonhole it as just a hub for political professionals. The neighborhood boasts a diverse population, from artists to educators, entrepreneurs to environmentalists. The richness in diversity translates into a vibrant community feel, offering a balanced blend of the city's pulse and the neighborhood's tranquility.
2. Architectural Wonders of Capitol Hill
Capitol Hill stands as a testament to the era following the Civil War, showcasing some of the most exquisite examples of post-Civil War architecture in the United States. As you walk through its streets, you're essentially taking a step back in time, experiencing architectural designs that have withstood the test of time. The well-preserved row houses, with their ornate designs, rich colors, and intricate details, reflect the grandeur of an era gone by, making Capitol Hill one of the most intact historical neighborhoods in Washington D.C.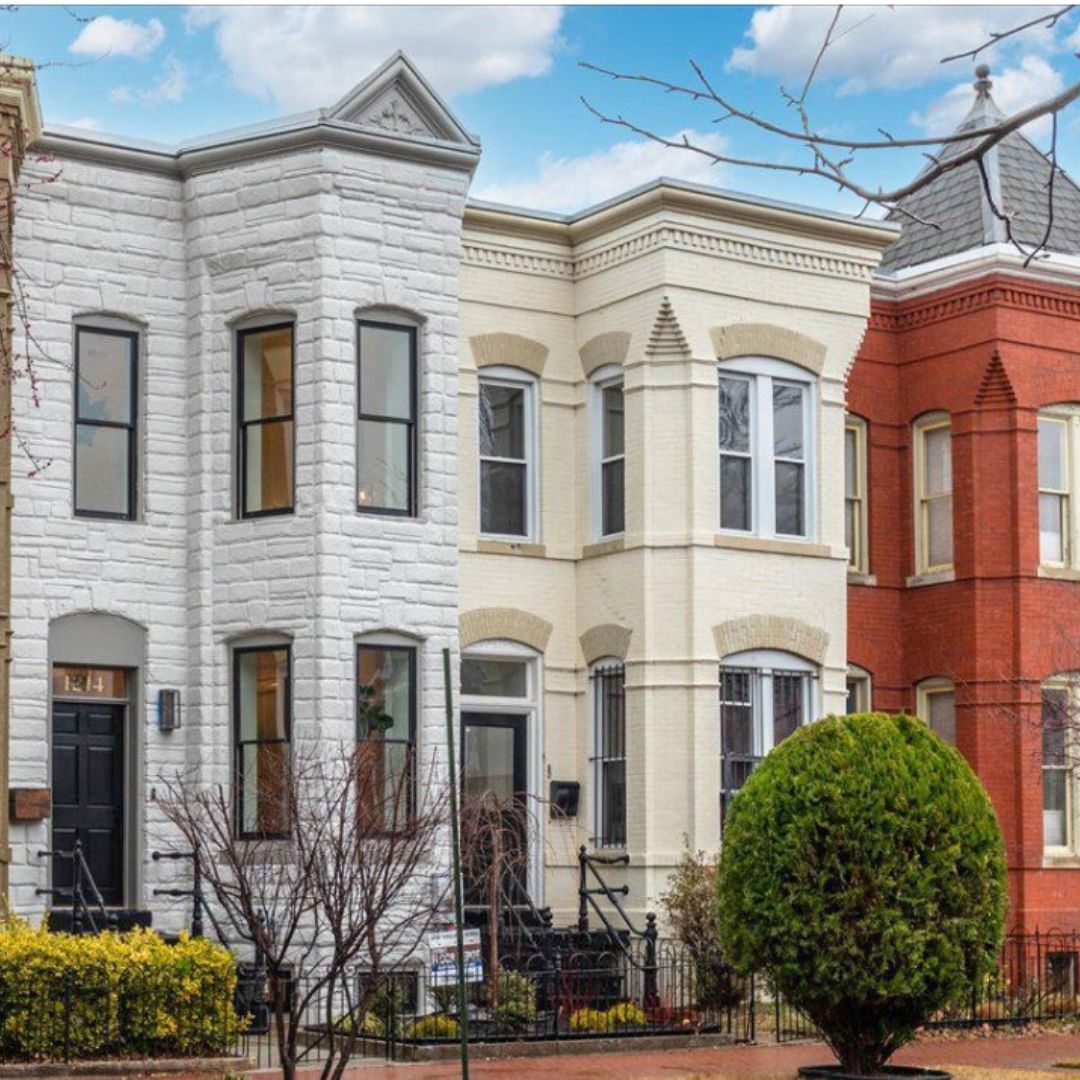 3. The Heartbeat of the City
Proximity to the National Mall: Residents relish being close to this iconic symbol of national pride, a sprawling expanse of museums, monuments, and greens.
Walkability to Nationals Park: For the sports enthusiast, Capitol Hill's proximity to Nationals Park is a dream come true, offering easy access to games and events.
Cultural and Commercial Hubs: Places like Eastern Market, 8th Street Corridor, H Street Corridor, and Union Market are not just commercial centers but cultural hotspots, each offering a unique experience in shopping, dining, and entertainment.

4. A Vibrant Neighborhood Life
But it's not just the landmarks that make Capitol Hill special. The neighborhood boasts beautiful tree-lined streets that change colors with the seasons. Its avenues are sprinkled with boutique shops, artisanal cafes, and local businesses that add to the charm. There's a distinct 'Capitol Hill culture'—one that's been carefully curated over the years, reflecting the tastes and preferences of its diverse residents.
Capitol Hill, with its rich history, architectural marvels, and thriving local culture, offers a living experience that few other places can match. It's a neighborhood where history meets modernity, where the echoes of the past seamlessly blend with the promises of the future. For those looking to immerse themselves in the true essence of Washington D.C., Capitol Hill is the place to be.
🏢 Daryl Judy – Associate Broker, Washington Fine Properties
🌐 daryljudyrealestate.com
👇Follow Me on Social Media: