City Center, Washington DC: A Testament to Urban Rebirth
Posted by Daryl Judy on Thursday, September 14, 2023 at 5:20:40 PM
By Daryl Judy / September 14, 2023
Comment
Nestled in the heart of the nation's capital lies a beacon of urban revitalization: City Center in Washington DC.
More than just a commercial and residential hub, City Center stands as a testament to the vision and ambition of a city determined to rejuvenate and redefine its downtown core.
Click here or on the video below to access
The Birth of City Center: From Convention to Commerce
City Center occupies a prime piece of real estate that was once home to the old Washington Convention Center. With the old structure outliving its utility, a decision was made to construct a new convention center elsewhere, freeing up the valuable downtown parcel for a fresh vision. The transformation of this site was pivotal in recasting the image of downtown DC.
Spanning over 10 acres and several million square feet, City Center is a massive undertaking both in terms of physical footprint and its economic implications. Such a landmark project was expected to, and indeed does, bring in a substantial amount of revenue for the city.
Mayor Anthony Williams, the city's leader during this transformative period, believed in the potential of this project. He hailed City Center as a cornerstone in the rebirth of downtown DC, an assertion that time has proven accurate.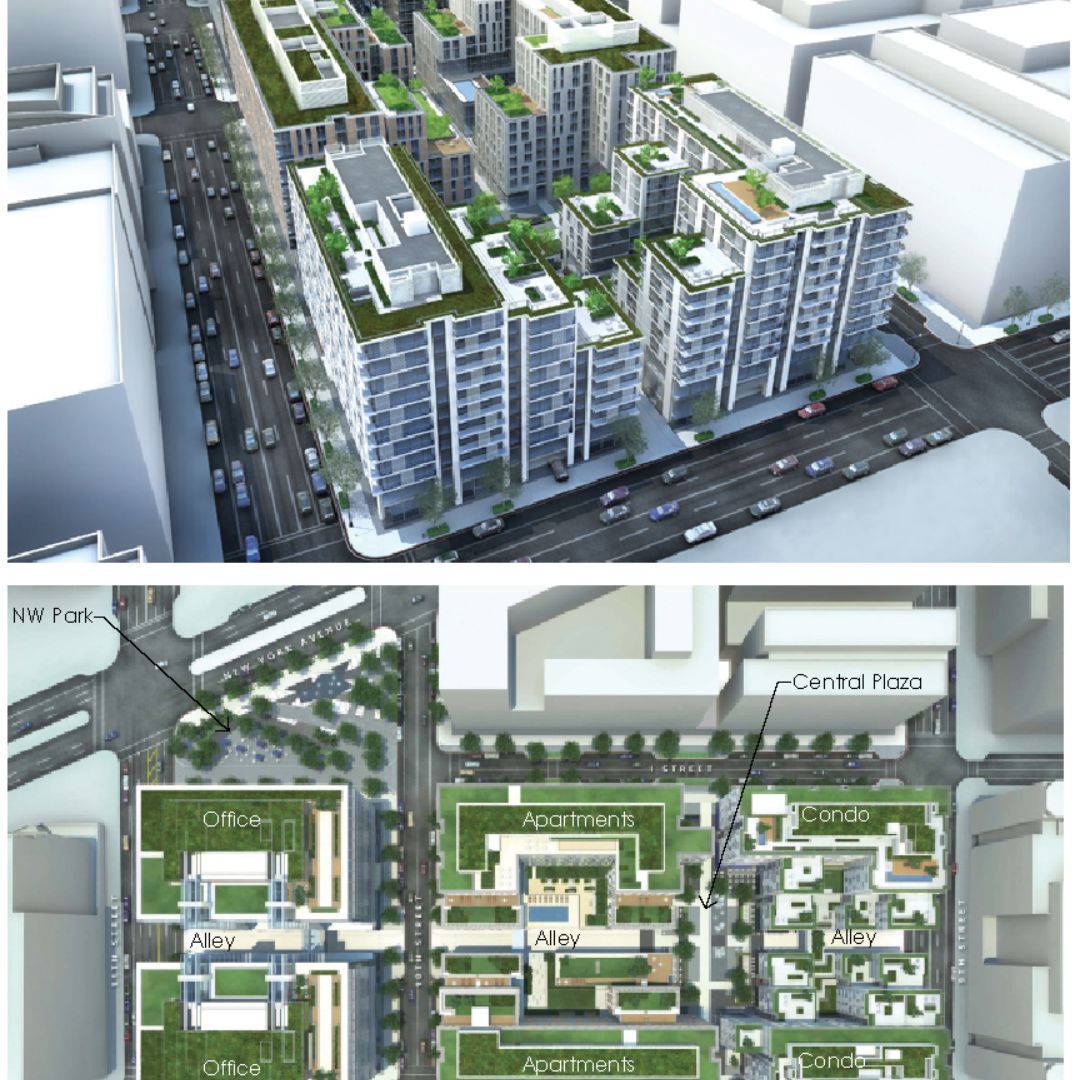 A Symphony of Mixed-Use Design
The brilliance of City Center lies in its multi-dimensional design. Anchored by The Conrad Hotel, a symbol of luxury and opulence, the development caters to a diverse range of needs.
From towering office buildings that house prestigious law firms and esteemed organizations to a combination of rental and condo buildings for residential living, City Center ensures that the pulse of urban life never skips a beat.
Retail therapy seekers will find solace in the myriad of shops that line the complex, catering to both high-end tastes and everyday needs. Food enthusiasts have a plethora of restaurants to choose from, each offering a unique culinary experience.
More Than Just Brick and Mortar: The Soul of City Center
While its physical attributes are undoubtedly impressive, what truly sets City Center apart is its soul.
The seasonal decorations that adorn the spaces, the mesmerizing water features that offer a moment of calm, the dynamic light displays that dazzle the eye, and the intriguing architecture all contribute to the Center's distinct character. The genius minds behind this design masterpiece made certain that it wasn't just a space, but an experience.
City Center was brought to life by a collaboration of visionary architects and builders who envisaged more than just a commercial hub; they saw a living, breathing entity that would play a central role in the urban tapestry of Washington DC.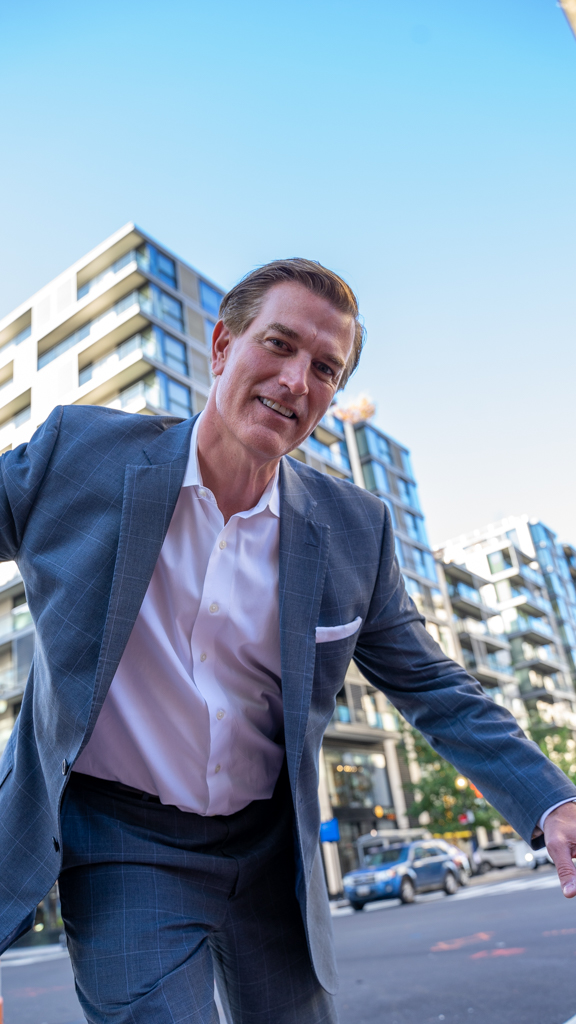 City Center, Washington DC, is more than just a location; it's a symbol. It represents the city's aspirations, its forward momentum, and its commitment to providing residents and visitors with an unparalleled urban experience. As it stands tall and proud in the heart of DC, City Center is a reminder of where the city has been, where it is, and where it's headed.
What Shops are in the DC City Center??
Akris

Allen Edmonds

Arc'Teeryx

Boss

Breitling

Brioni

Brunello Cucinelli

B/S/H

Bvlgari

Burberry

Channel

Carolina Herrera

Christian Louboutin

Corepower Yoga

David Yurman

Dior

Ferragamo

Giorgio Armani

Cucci Hermes

Jo Malone London

Kate Spade New York

Longchamp

Loro Piana

Louis Vuitton

Moncler

Morgenthal Frederics

Paul Stuart

Scanlan Theodore

Sky Valet Shoes

Tesla

Tiffany & Co

Tumi

Vince

Centrolina

Del Frisco's Double Eagle Steak House

Dolcezza

Estuary

Fig & Olive

Fruitive

Piccolina

Summit

Tatte Bakery & Café

Museum of Illusions

Conrad Washington DC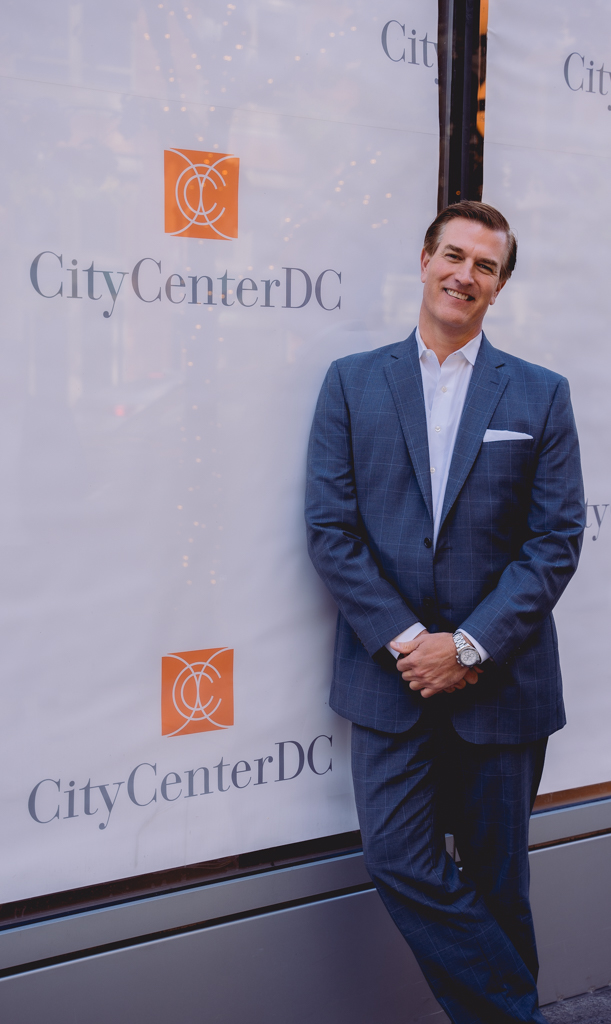 🏢 Daryl Judy – Associate Broker, Washington Fine Properties
🌐 daryljudyrealestate.com
👇Follow Me on Social Media: