Dining at Le Diplomate in Washington, DC
Posted by Daryl Judy on Thursday, December 15, 2022 at 5:23:07 PM
By Daryl Judy / December 15, 2022
Comment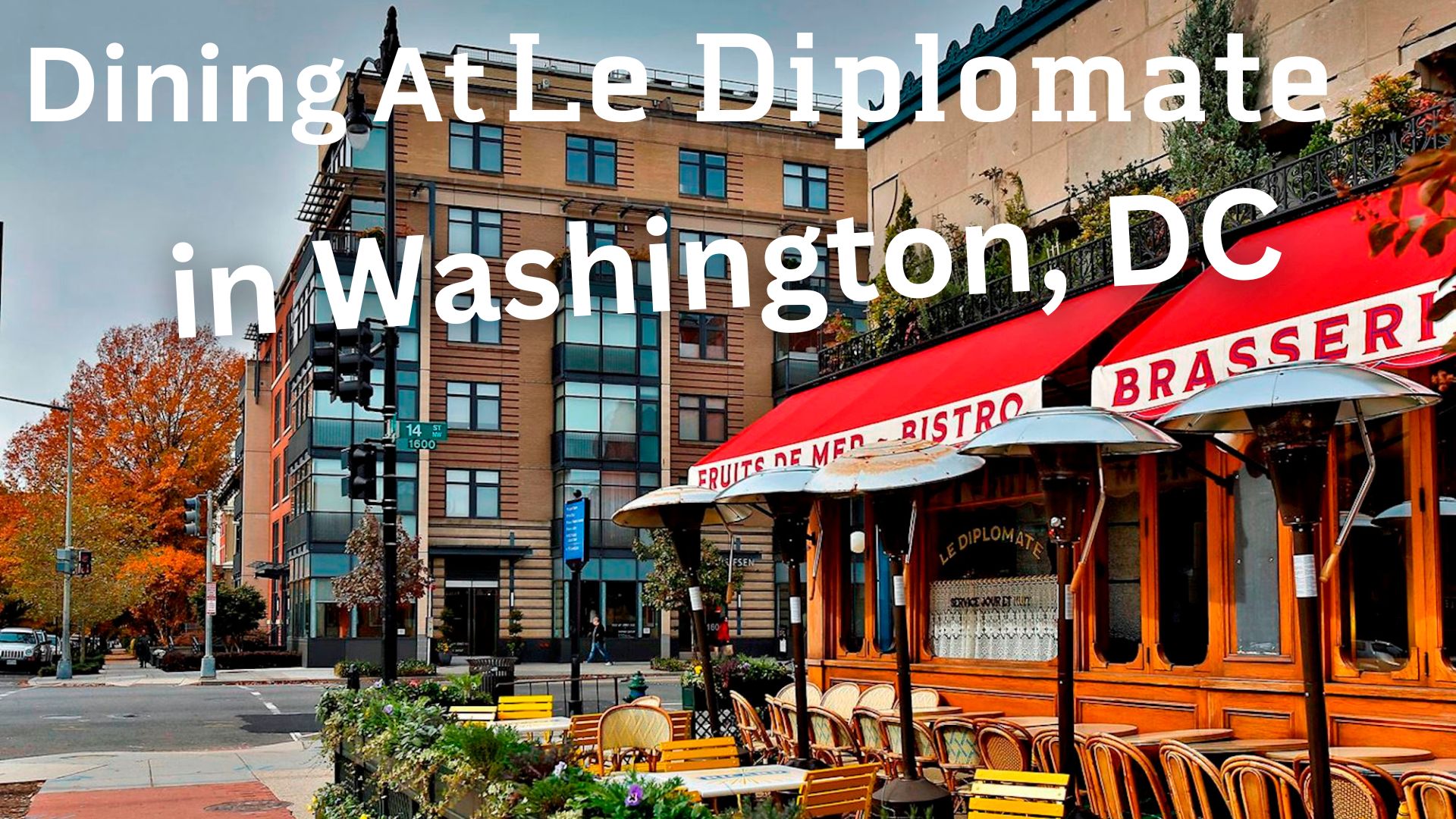 Living in Logan Circle for so many years and with a view from my living room overlooking Le Diplomate, it seems I have become a go-to person on questions about it. Stephen Starr's restaurant was a welcome addition to the Logan Circle neighborhood by overtaking an old laundry mat. I am so fortunate to not just live across the street from the restaurant, but have my Washington Fine Properties office directly across the street from it as well.
I often get asked things like 'What is good to eat at Le Diplomate?' 'What is Le Diplomate known for?' ' Is Le Diplomate casual dining?' 'What is your favorite cocktail or food item at Le Dip?'
Are you looking for a great spot to have dinner in Washington DC? You really need to look no further than Le Diplomate. This charming French restaurant is located in the heart of Logan Circle and offers food that's sure to please even the pickiest of eaters. It is located on the dynamic 14th Street Corridor in Logan Circle, at the corner of Q and 14th Streets NW. Whether you're in the mood for classic French dishes or something more modern, Le Diplomate has it all. Let's take a closer look at why this eatery is so popular.
The Atmosphere
Le Diplomate offers an inviting atmosphere with cozy decor and a delicious menu full of traditional and contemporary dishes. The restaurant itself is designed to feel like a classic Parisian bistro, with its exposed brick walls, dim lighting, and rustic wooden tables and chairs. As soon as you enter the restaurant, you'll be transported to another time and place. The attention the design team did to transform you from the streets of Downtown DC to Paris are truly incredible. The mix of indoor and outdoor eating options are equality amazing. If I could change one thing, it would be to allow for a larger bar for seating and eating options.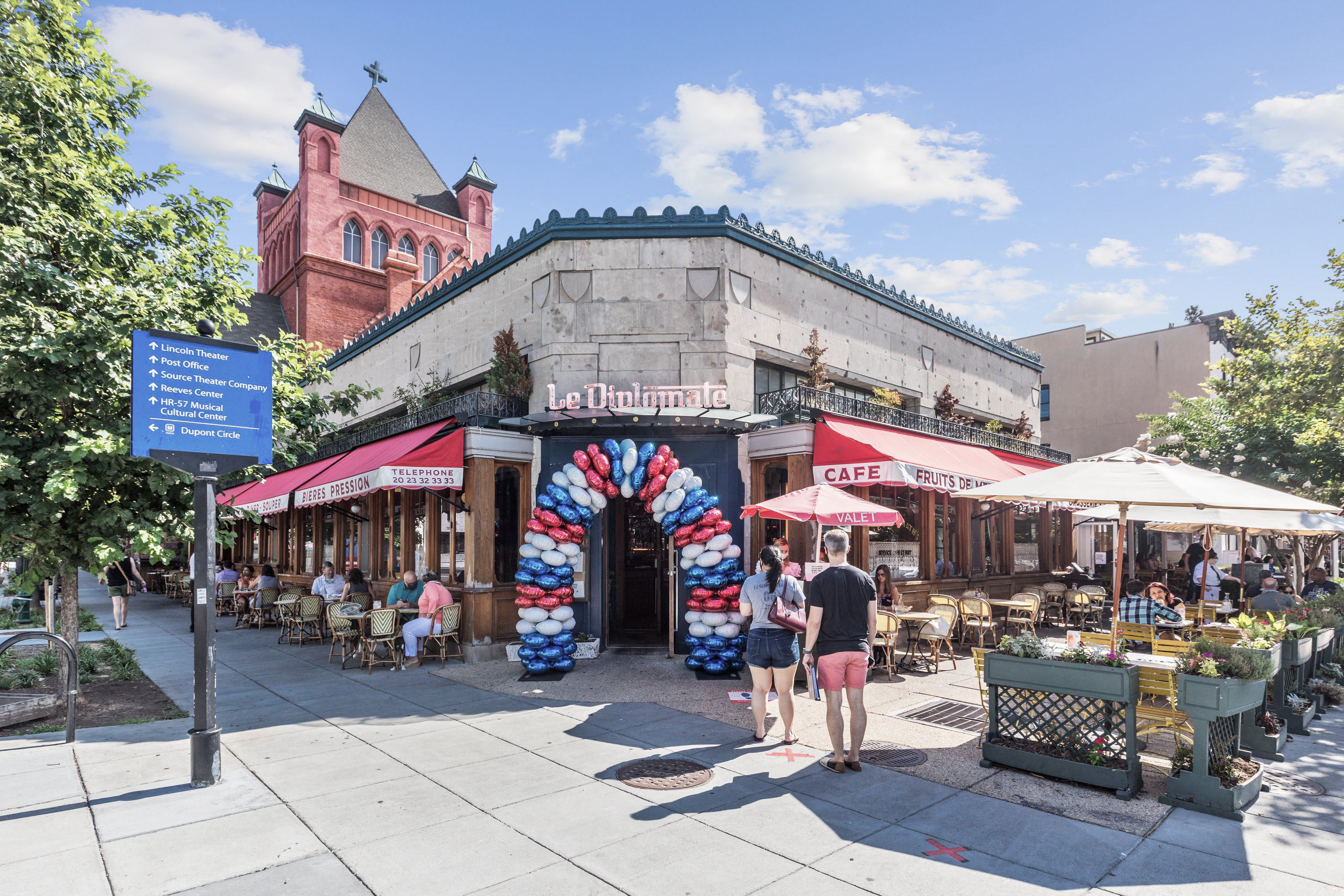 The Food
Le Diplomate serves classic French cuisine with an American twist that will satisfy even the most discerning palate. From their signature steak frites to their decadent escargot, there's something for everyone on their menu. Additionally, they offer lighter fare such as salads and sandwiches if you're looking for something a bit healthier. And don't forget about dessert - their chocolate soufflé is dreamy and not to be missed!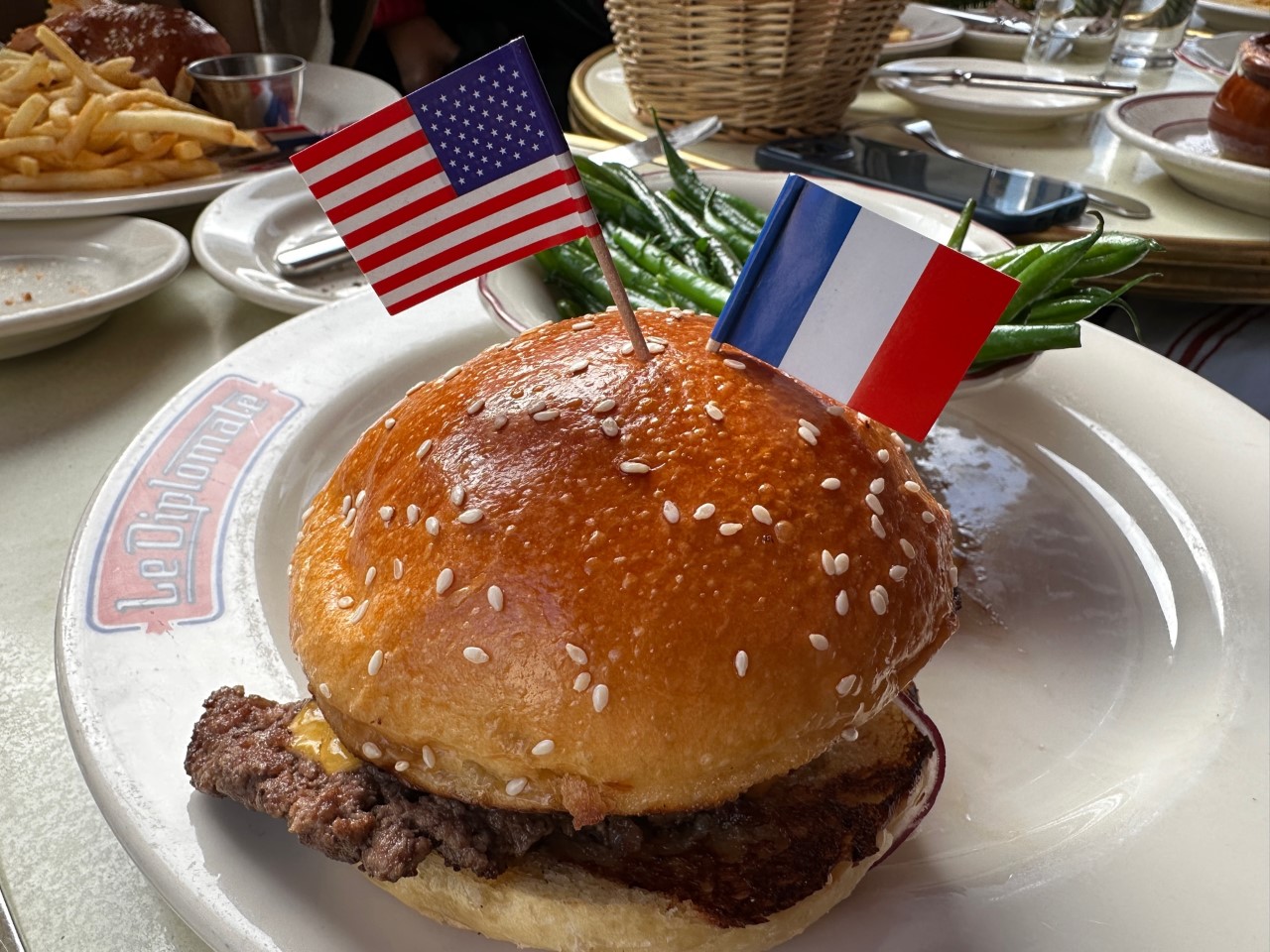 Everyone has their own favorite foods, but if I were you, I'd go with no diet restrictions in mind as this meal should be "the cheat meal" for your week. You can eat healthy here, but the best foods might have more calories than you might want to take in at every meal. The seafood tower is one of the best in all of our Nation's Capital. For appetizers, I like the tuna carpaccio and hands down the specialty is the chef's Foie Gras Parfait. I go for the Salad Verte, which is simple and clean, yet so delicious. The warm shrimp salad is a favorite, but I like it with a little less sauce.
There are daily specials like Coq Au Vin one day, but daily options I love are Steak Frits, Grilled Branzino, and the urger American is beyond. Whatever you do, you must have the French Fries at Le Dip. I believe they are double fried and done with Duck fat, but I can't confirm. I can tell you they are the best French Fries in DC. I am not a big dessert person, but I would be tempted into the Apple Tart Tatin, and hands down you must share the Mild Chocolate Pot De Crème. Oh, before I forget . . .the bread! The homemade bread is beyond. I don't like bread, but I will eat the cranberry walnut brick they serve which is baked on U Street. They make so much bread that they have a separate facility that does nothing but bake bread!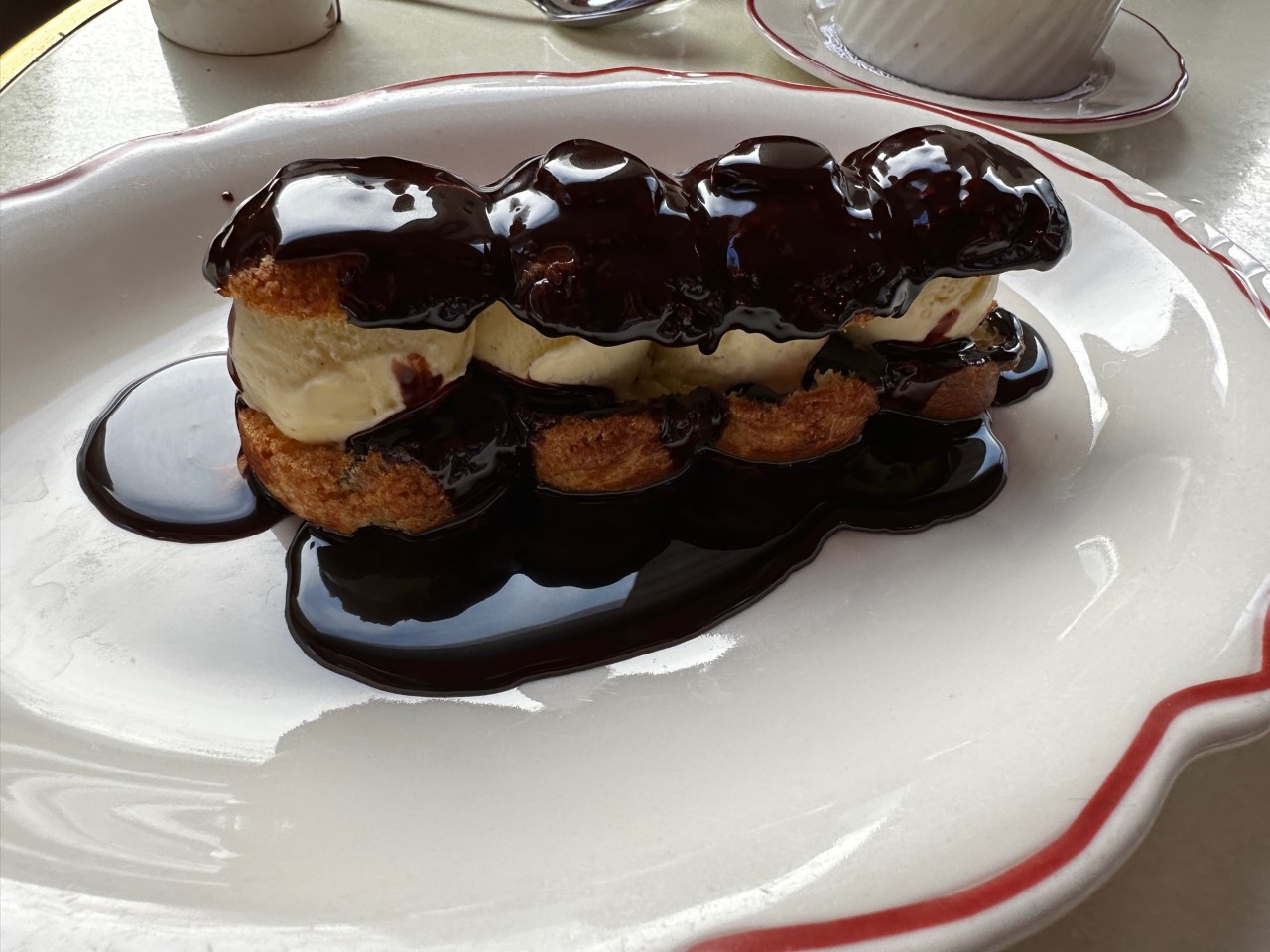 The Drinks
Le Diplomate also offers a wide selection of wines and cocktails that pair perfectly with their food offerings. Their extensive wine list includes options from France, Italy, Spain, California, Oregon and more. If you're looking for something stronger, they offer craft beers on tap as well as an impressive selection of spirits. Plus, they have daily happy hour specials from 5pm-7pm so make sure to stop by then if you want to save some money on drinks! My go-to cocktails are Romarin which is a vodka and grapefruit specialty, or I do love my tequila in the Nu Et Celebre.
Le Diplomate really is the perfect spot if you're looking for a casual, yet sophisticated dining experience in Washington DC. With its charming atmosphere and delicious menu options ranging from classic French dishes to lighter fare, there's something for everyone here! Plus, their drink selection features craft beer on tap, as well as a comprehensive collection of wines and spirits - so don't forget to check out their daily happy hour specials too! Whether you're looking for a laid-back night out or a romantic evening with your significant other, Le Diplomate won't disappoint! I would always suggest making a reservation as it is rated one of the best restaurants in Washington DC and in the top 100 restaurants for the entire United States.
🏢 Daryl Judy – Associate Broker, Washington Fine Properties
🌐 daryljudyrealestate.com
👇Follow Me on Social Media:
#lediplomatedc #lediplomatedc #lediplomatecafe #washingtondc #dc #dcrestaurants #logancircledc #christmastrip #holidayactivity #georgetown #logancircle #whitehouse #whitehousechristmas #dupontcircle #washingtondctrip #washingtondcrealestate #daryljudy #daryljudyrealestate #washingtonfineproperties #leadingrealestatecompanies #washingtondcrealtor #igdc #citycenterdc #holidaymarket #mydccool #experiencedc #washington_dc