What are the best speakeasies in Washington DC
Posted by Daryl Judy on Thursday, November 10, 2022 at 11:48:54 AM
By Daryl Judy / November 10, 2022
Comment
The Best Speakeasies in Washington DC….shhhhhhh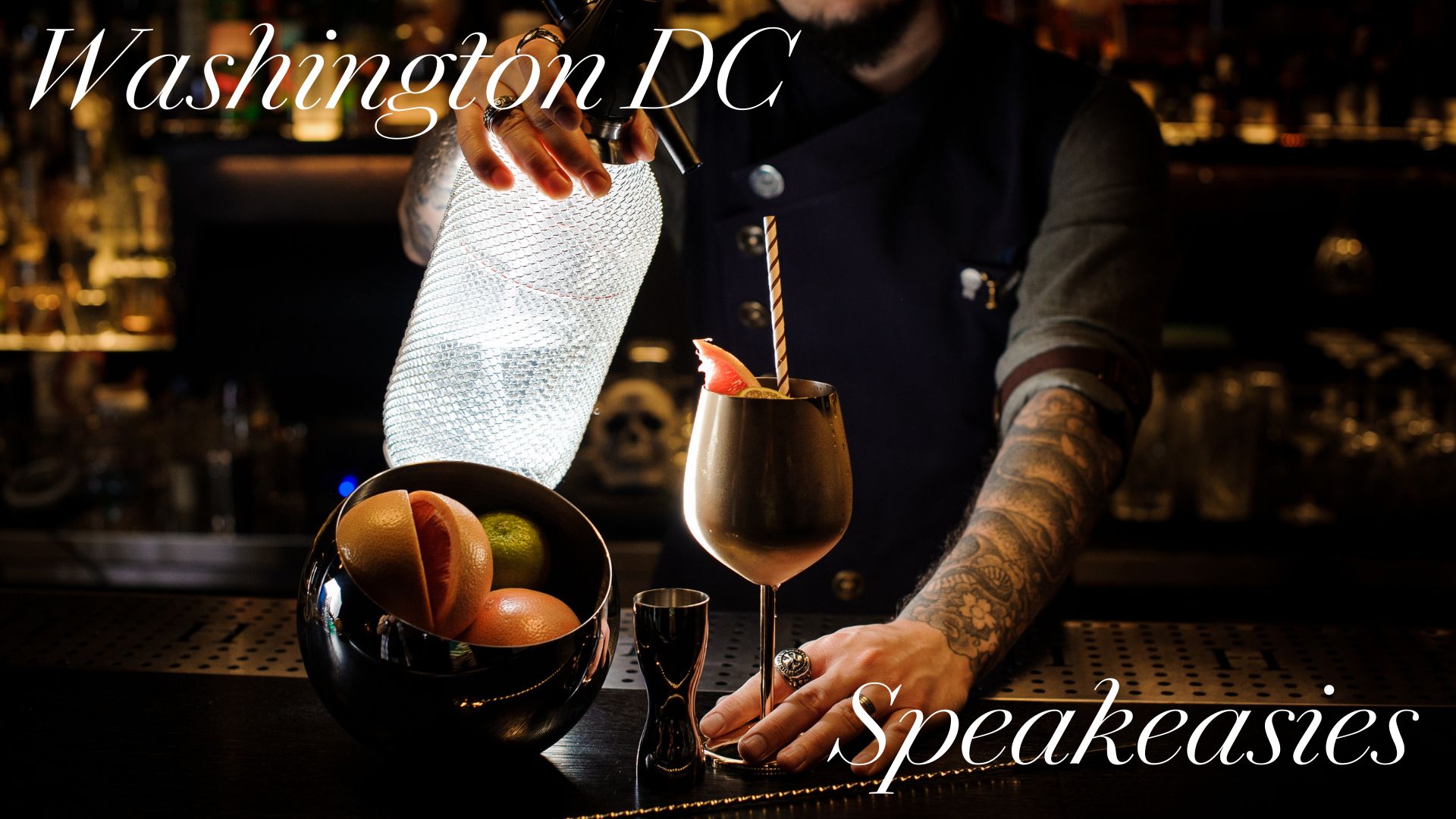 It's no secret that Washington DC is a city full of history. From the moment you step foot in our Nation's Capital, you're surrounded by landmarks and monuments that tell the story of America. But there's another side to DC that often gets overlooked: its speakeasies.
Speakeasies were hidden bars that popped up during Prohibition to keep people from drinking. They were often located in basements or back alleys, and they were only accessible if you knew the secret password. Today, there are dozens of speakeasies in DC, and they're a great way to experience the city's rich history. Here are a few of our favorites.
The Gibson is one of the most popular speakeasies in DC. It's located in Dupont Circle, and it's known for its extensive cocktail menu. The decor is also worth mentioning; it features dark wood paneling and leather chairs, which give it a classic speakeasy feel.
The Blind Pig is in Penn Quarter, and it's one of the best speakeasies for live music. If you're looking for a place to relax with a drink and listen to some good tunes, this is the spot for you. The Blind Pig also has an impressive food menu, so you can make a night of it.
The Columbia Room is in Shaw, and it's one of the most upscale speakeasies in DC. This is the perfect spot for a date night or a special occasion. The cocktails are expertly crafted, and the service is top-notch. If you're looking to treat yourself, this is the place to do it.
Mockingbird Hill is another popular speakeasy in Washington DC. It's located in Shaw, which is an up-and-coming neighborhood in the city. Mockingbird Hill has a more relaxed vibe than The Gibson. It's decorated with vintage posters and there's even a tree growing in the middle of the bar! If you're looking for a laid-back speakeasy with good drinks, Mockingbird Hill is the place for you.
Washington DC is full of history, and that history extends to its speakeasies. These hidden bars were once only accessible if you knew the secret password, but today there are dozens of them scattered throughout the city. If you're looking for a unique way to experience DC, we recommend checking out one (or all) of these speakeasies. You won't be disappointed.
1) The Gibson
2) Service Bar
3) Copycat Co.
4) PX
5) Odd Society
6) 2 Birds 1 Stone
7) OKPBDC
8) Mockingbird Hill
9) The Sheffield
10) The Secret Squirrel
🏢 Daryl Judy – Associate Broker, Washington Fine Properties
🌐 daryljudyrealestate.com
👇Follow Me on Social Media: